A Beginner's Guide to Getting Your First Tattoo
Guide to Getting Your First Tattoo
Alright, so you're ready to get your first piece of body art? It's an exciting decision, and I know you've probably got some questions.
I got my first piece when I was sixteen and at the time I had a ton of questions, but not a lot of answers. Fast forward and I've currently had hundreds of hours of tattoo work done, so I'd say at this point I know quite a bit about the whole process.
I'm genuinely stoked for anyone who's ready to enter the world of body art collecting, and I love to see other people get their own tattoos. It brings me genuine joy. I love that everyone has their own unique reasons for getting tattooed and their own idea of what suits them the best. It really is fun to see other people's ideas come to life in the form of body art.
The decision to get something permantly inked on your body is not one to take lightly. Take it from me. I've made plenty of mistakes, and have gone through the painful (and expensive) process of laser removal which has cost me a lot of money and pain.
There are so many things to consider and learn when you're about to get your first tattoo. In this article, I will break down the things that I think are important to consider.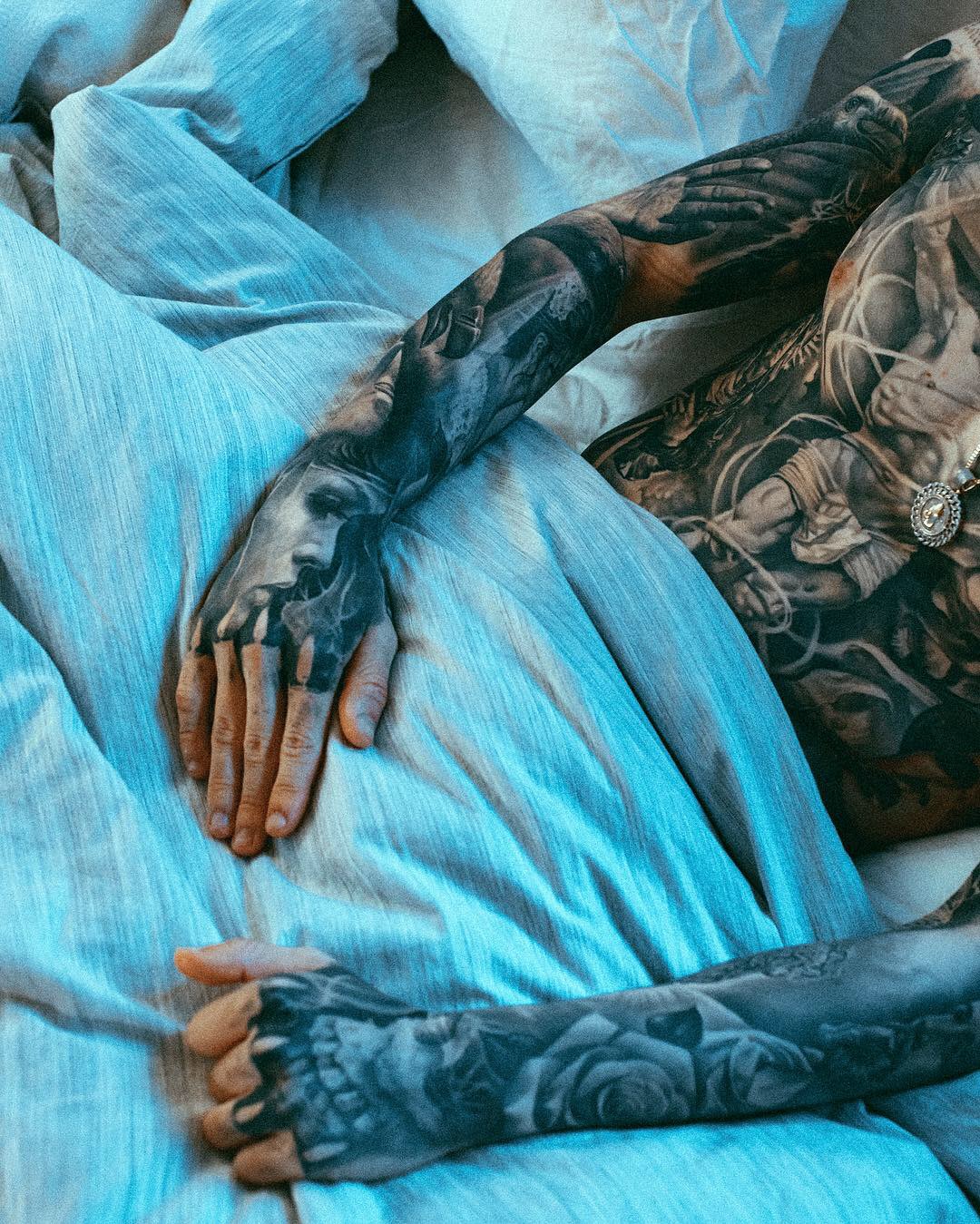 1.) How to Choose What You Want Tattooed– I'm sure that you've thought a lot about what you want tattoed on your body. It can be a tough decision. Tattoos are a way of self-expression. For some people, they believe that your tattoo should have meaning and have a story behind it. Many people choose to have a tattoo that has significance in their life or to portray a passion, but not all tattoos have to have a personal meaning behind them. Some are simply art and left open to interpretation.
2.) How to Pick a Tattoo Artist– It is very important to pick a talented artist that specializes in the type of tattoo that you are wanting. Whether you're looking for black and gray realism, tradtitional, Japanese style, Neotraditional, or whatever it may be, just be sure that you've done your research and get the best artist that you can afford. It's better to save up and patiently wait in order to have a talented and experienced artist, than to rush into something that you will not be happy with in the long run. (take my word on this one!)
Tattoo removal is costly and painful- trust me, I've had a lot of experience with this and if there's one thing I can tell you it is to choose your artist carefully or you will regret it later. I have written an extensive guide called "A Collector's Guide to the Best Realism Tattoo Artists Across America" that is extremely helpful if you are looking for a quality realism artist in your area. http://realismtattooguide.com
Spend some time looking at artists portfolios. This is basically a photo album of the artists personal work. There are often photos of the artists work on the artist or tattoo studio's website too, but I prefer their Instagram pages because you can see their most current work. This is your chance to look at previous tattoos that the artist has done, and to find out if the artist does work that is the same style you're looking for.
Take your time because I wish I could go back and take my own advice here. I have rushed into several tattoos, and am still paying the consequences. I know that getting your first tattoo (or tenth or fiftieth) is exciting, and when you decide to do it it's tempting to rush into it, but I cannot express enough the importance of taking your time and doing your research.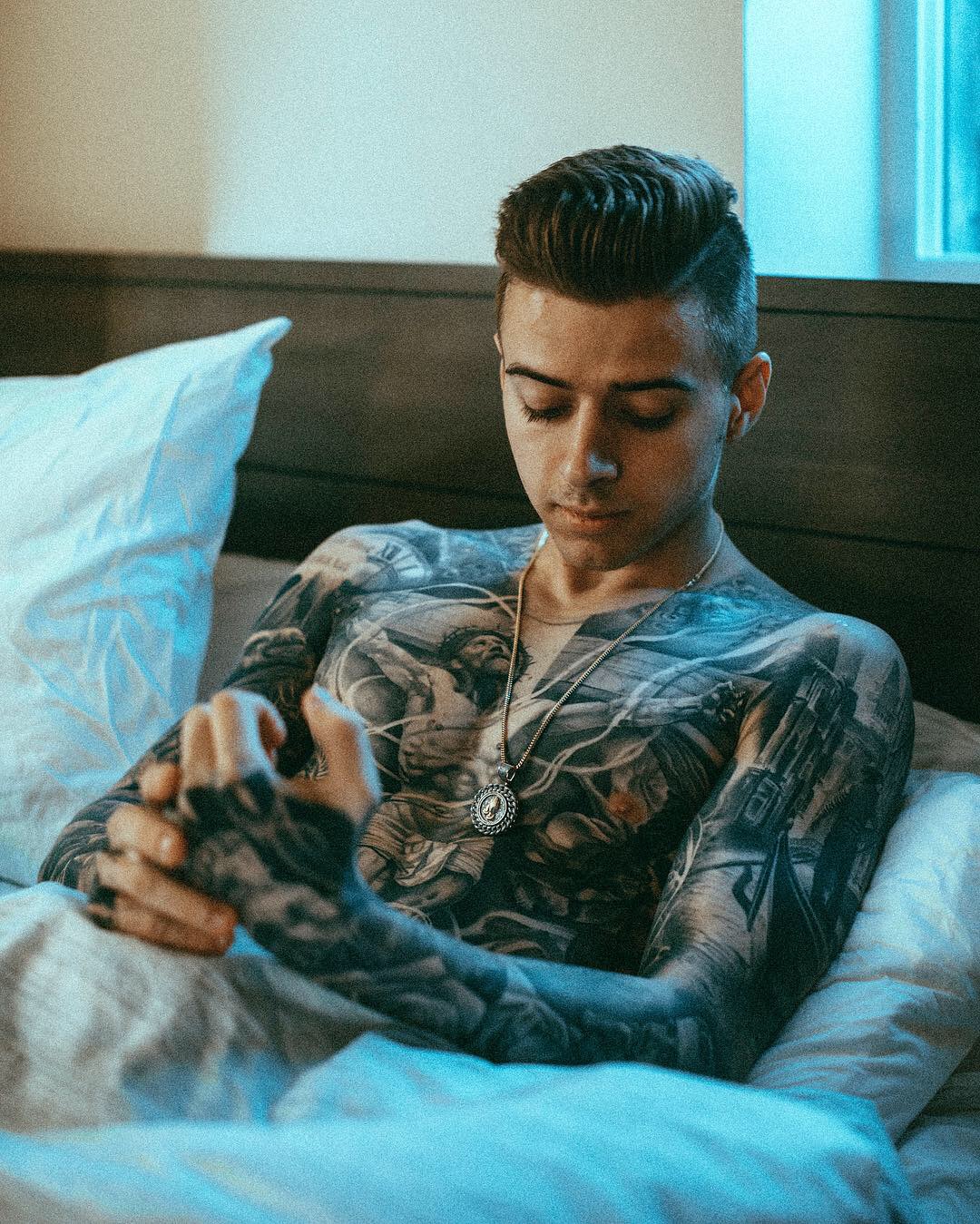 3.) What to Look for in Terms of Hygiene and Cleanliness– First and foremost, always be sure that the tattoo shop has the licenses required for the state they are located in (this varies state to state). Needless to say, you want to be sure that the artist that will be tattooing you follows very stringent safety protocol since they will be sticking you with needles. Tattoo artists should use single-use tattoo needles that come directly out of the packaging for the first time with each client, and are immediately disposed of after the session is complete. Any other supplies should also be sterile including gloves, razors used to shave area being tattoed, bandages, coverings etc. Any reusable equipment should always be sterilized either with the proper chemicals or an autoclave machine, which is used to steralize equipment at a certain temperature and pressure. This is not the time to be shy, if you see something that makes you uncomfortable, ask the artist. Reputable artists and shops should not have a problem answering any questions or concerns you have.
It is common for tattoo artists to have their clients sign a waiver prior to being tattooed. The waiver includes things like acknowledging inherant risks, disclosing allergies, disclosing drug/alcohol use, whether females are pregnant, proof of age, agreeing to after-care, etc.
4.) Consultation– This is an important aspect of the process. Some artists do this all through email before you meet in person, and some wait to do it in person, but it's important that you and your artist have a strong idea of what you're wanting including a reference which can be something you sketch, (a written description with the sketch is also helpful) inspiring images you've collected, etc.
By the end of your consultation, you should be clear on things like overall concept and style of tattoo, size, and location. Be open to your artists ideas, but it's also great to come in with an idea of what you want, and where you want it so you avoid going back and forth a million times over what the subject matter will be. This is also when you can ask questions like, "About how long do you estimate the piece taking?" "Do you charge by the hour, by the job, or by the day?", etc. You won't always get an exact quote, but at least you can get a general idea of what your tattoo will cost. After you and your artist come to an agreement, he or she will draw up a temporary stencil that they place on your skin. This gives you a great idea of how the tattoo will look, how it'll be placed, and how it'll move with the body. Working together, you can decide on the perfect placement, size and any other details. The use of a stencil allows you to see it before it's permanent. It's important to remember that artists really do know what will work best and I highly encourage you to strongly value their judgement about size, placement, etc.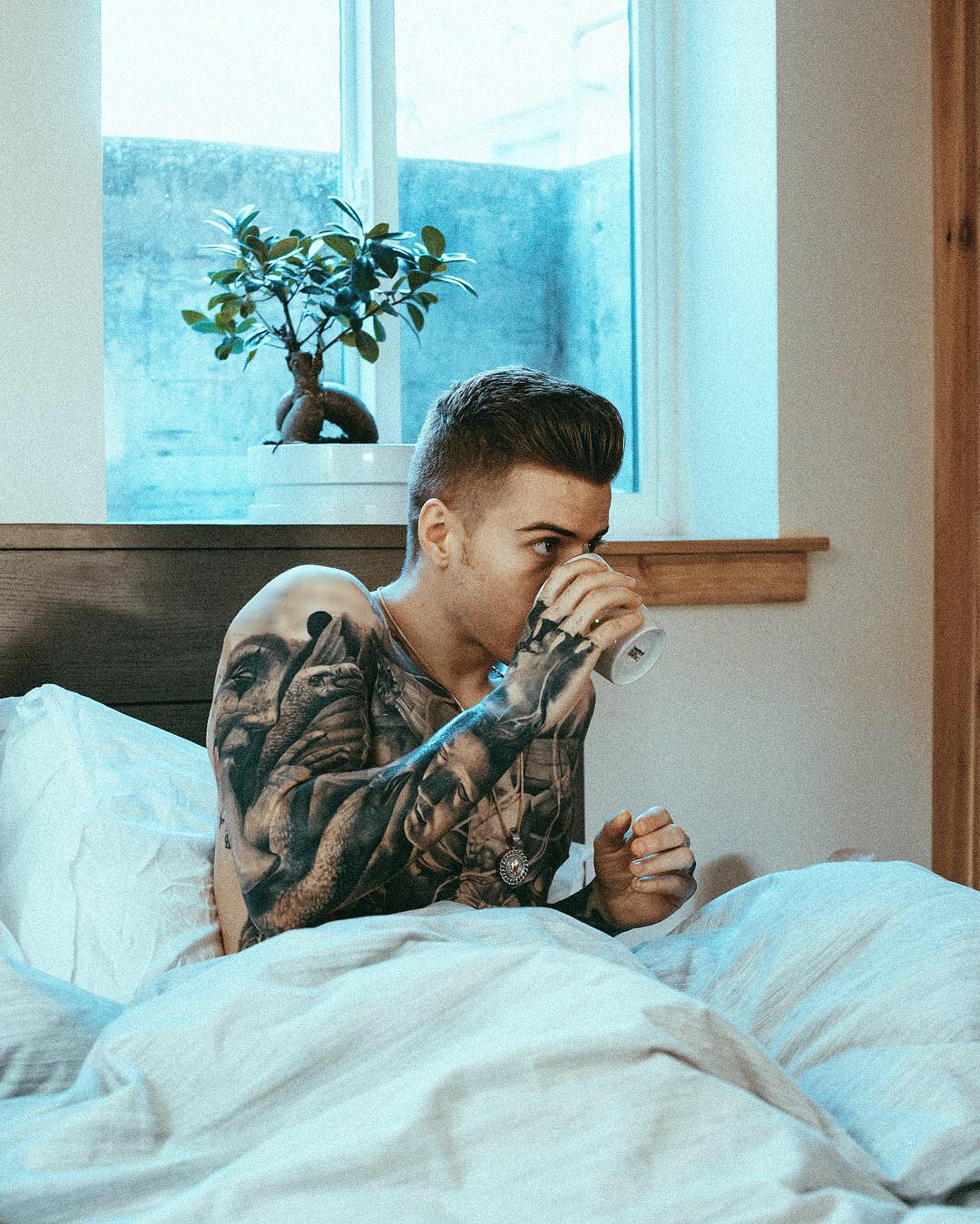 5.) What to Expect During Your Tattoo Session– You've gone throught the process of selecting something to put permantly on your body, you've done your research and found a great artist, you've had a consultation and are on the same page as your artist, and now it's time to sit down for your first tattoo. By this point you are no doubt feeling stoked and probably a little nervous. As long as you know what to anticipate and how to prepare, you are going to be 100% fine.
Be sure to dress appropriately in comfortable clothing that allow your artist to access the part of your body being tattooed. Also be sure that you have eaten and are well-hydrated. I usually bring some snacks if I have a long session to keep my energy up. Also, do not make the mistake of drinking or using drugs before your appointment. Most tattoo artists will turn clients away if they are under the influence for a variety of reasons.
I bet I know one of your main concerns- "DOES IT HURT?" There is some degree of pain involved in tattooing- tiny needles are pressed into your skin many times per second which means there will be some discomfort. The pain people experience ranges based on a variety of things. First, everyone has a different pain tolerance so that is a factor. Other factors include the location of your tattoo, the size of the tattoo, whether the artist is "light handed" or "heavy handed", etc. I've created a video on 10 Methods to deal with pain while getting tattooed- check it out here. (VIDEO) – 10 Pain Tolerance Methods When Getting Tattooed
Once your tattoo is complete, the artist will clean you up (there will probably be some blood and plasma involved), wrap your tattoo with a protective covering of some sort, and hopefully will go over his/her recommended after care procedure. Artists vary on their recommended method of healing a tattoo, but take the advice of your artist.
6.) What About Tipping? This is a common question. Tipping traditions vary from country to country but in most places in North America, tipping is customary in industries such as food servers, hair stylists/barbers, nail care, and yes getting a tattoo. It's up to you to decide on an amount, but 15-20% is fairly standard. I often tip $100-$200 or so on full day eight hour session, but a lot of artists just say it's the thought that counts, and are happy with whatever you're able to give them as a tip.
Some artists really like when they are brought something thoughtful and sentimental (for example if you're going to a sports lover like Phil Garcia, bring him some MLB memorabilia…do your homework on them!) A cash tip is customary. Both are appreciated though. Keep in mind that your artist has most likely put their heart and soul into their work, and it's great to show your appreciation. Tipping is usually done after your session, or if you have a multi-session piece, you may choose to tip at the completion of the tattoo. I usually tip after each session even if it is a multi-session tattoo. I just divide the amount between the sessions.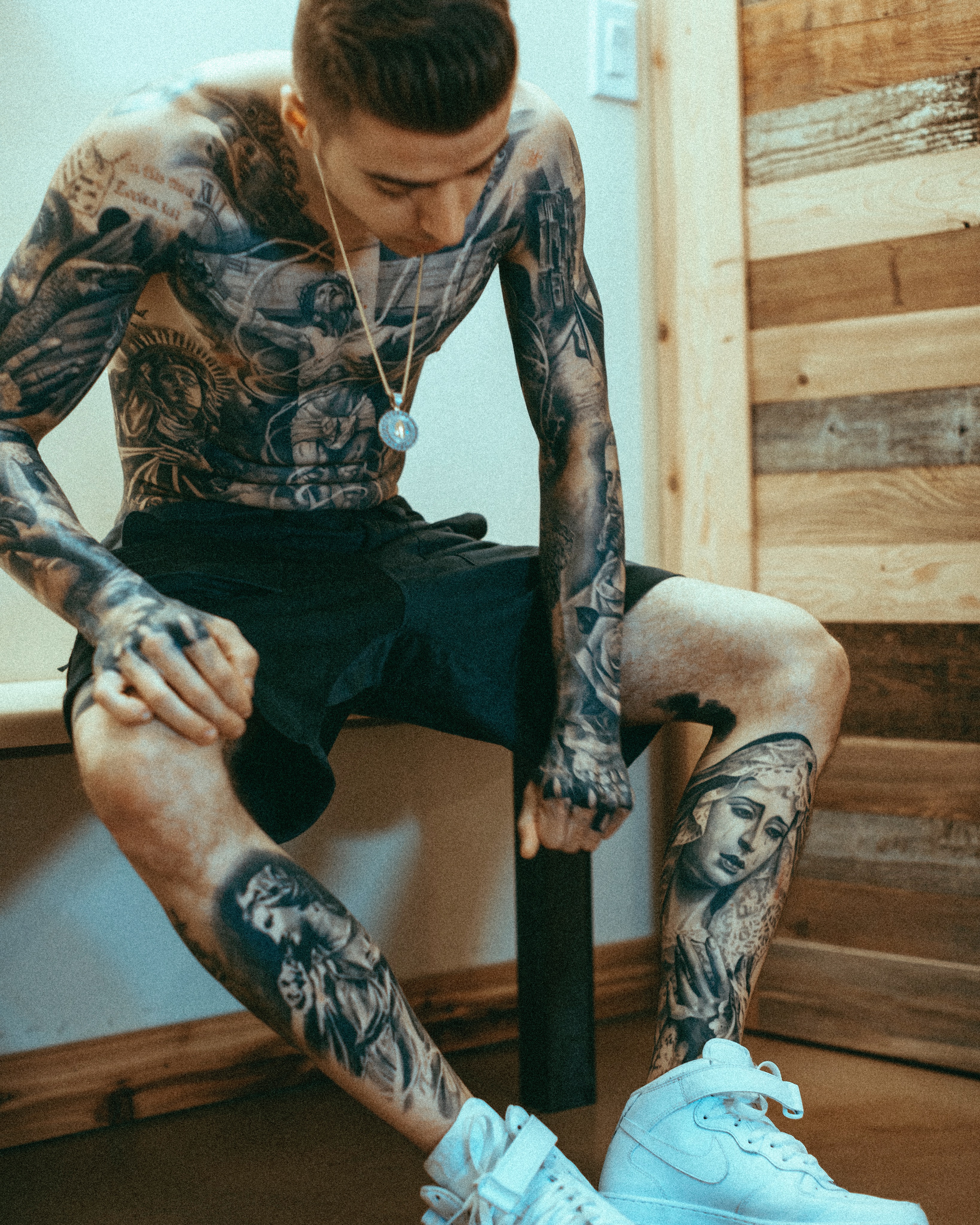 7.) The Importance of After Care– Taking proper care of your tattoo once you are home is extremely important! Your new tattoo is an open wound, and needs to be taken care of to heal properly and avoid infection. It's important to keep it clean, apply a good tattoo lotion, avoid submerging it in water, and don't expose it to sunlight. A scab might form as it heals- don't pick at it! You might also have skin that peels. Everyone heals a little different, and experience different things during the healing process. I have written a guide for taking care of your tattoo- read it here. My Personal Do's and Don'ts When Healing Tattoos
Enjoy your new artwork and I hope this was helpful. Check back often for more articles on all things tattoo.