Two years ago a fellow tattoo collector friend of mine named Yuki showed me David Vega's page back when he had around just 50,000 followers, and I was immediately thoroughly impressed. His tattoos spoke to me, and I knew I had to own some of David's work.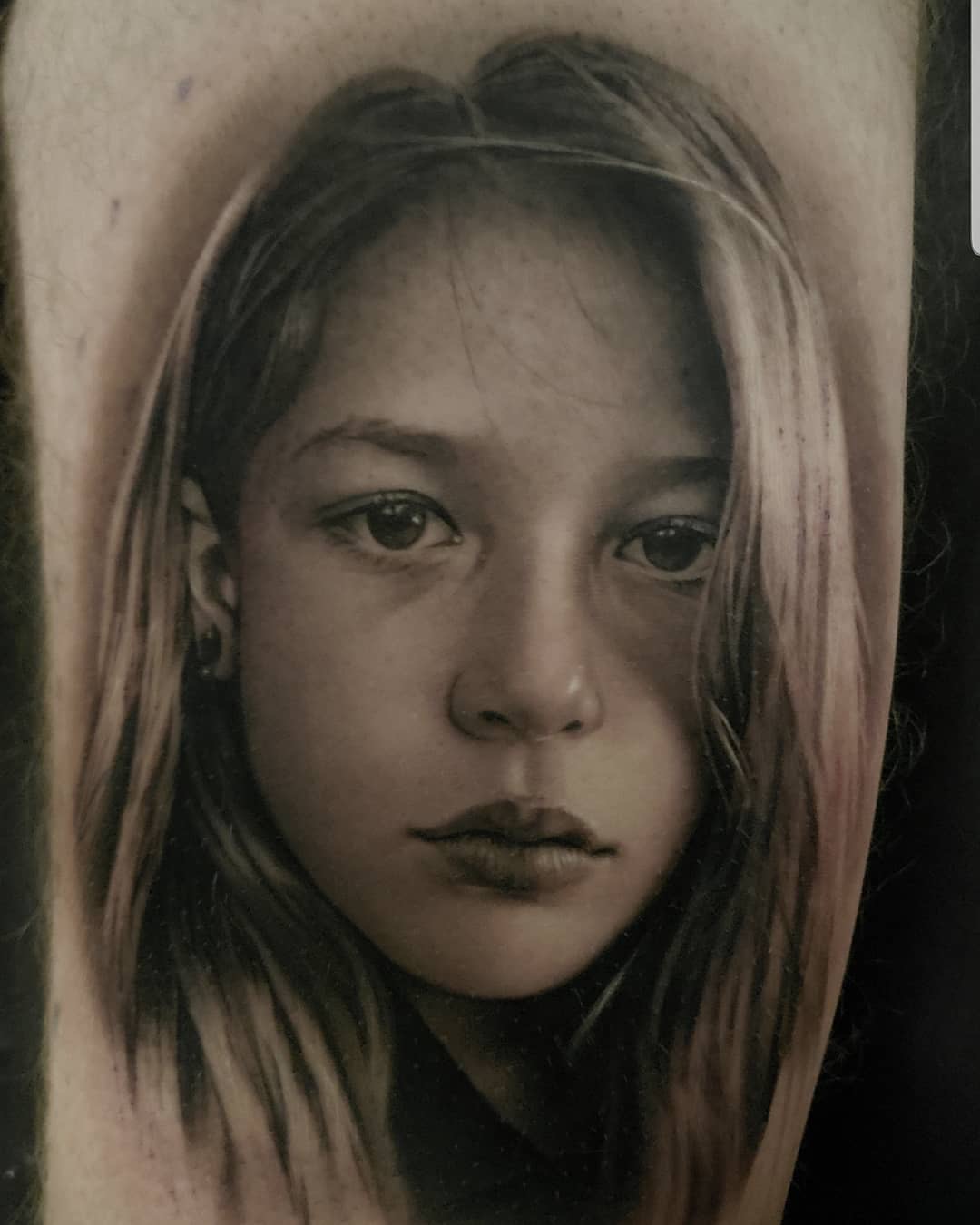 I reached out to him about seven or eight months before the 2019 Golden State Tattoo Expo was going down, asked to lock in some sessions with him, and he cemented me in the schedule.
Between that time and the convention, David's name blew up across the industry like wildfire. He began progressing and getting better than he already was, and started doing black and grey portraits/pieces that were as high of quality as anyone could possibly imagine. Just take a look at his work and you'll know what I mean.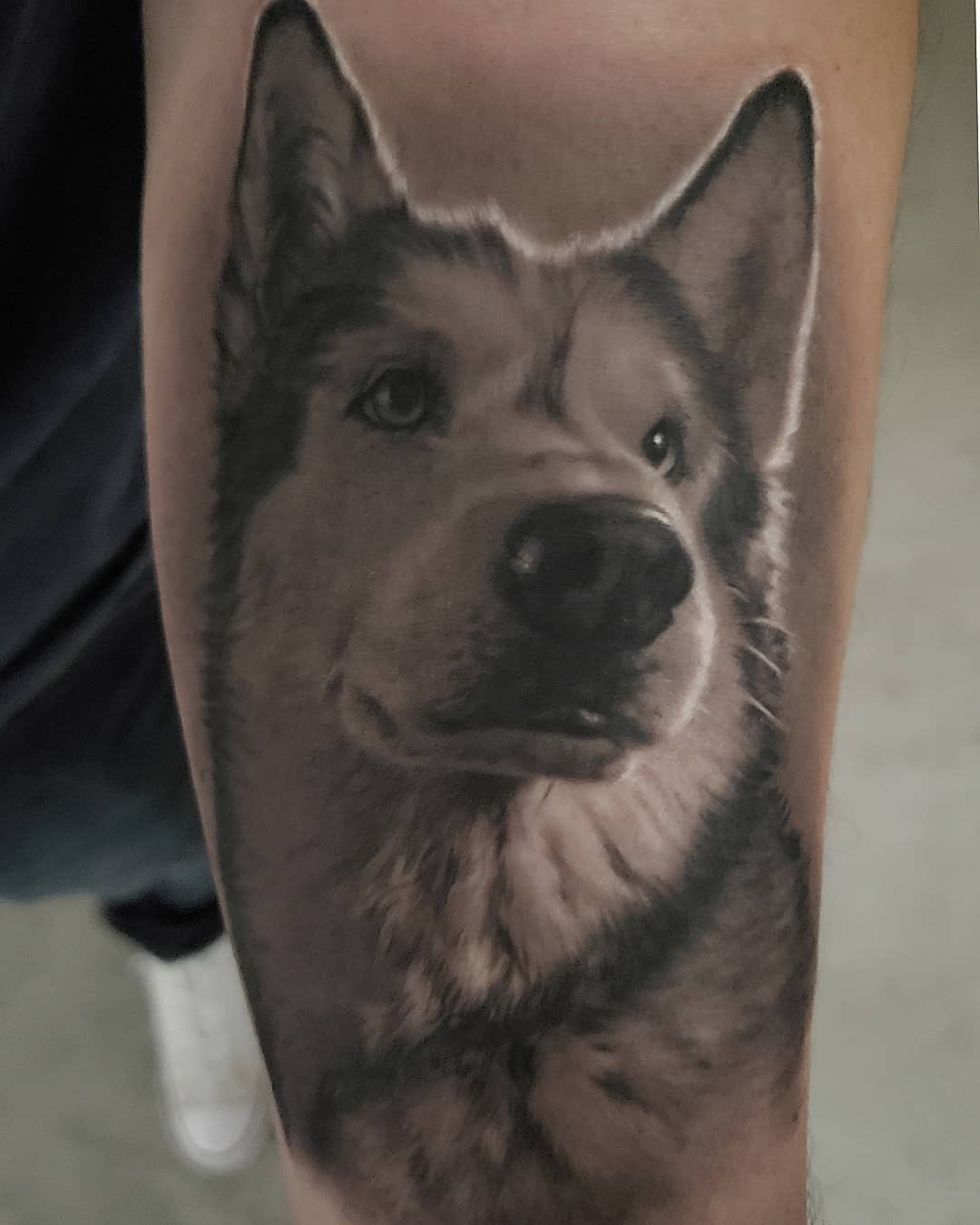 He was reaching the pinnacle of realism very quickly. He started turning the heads of some of the industry's most respected names, as well as a countless new fans. Things have just been moving forward consistently for him to this very day, and I absolutely love his work. He specializes in "making ordinary family portraits extraordinary," but is clearly a master at all things black and grey.
David and I began staying in touch around the time that I initially booked, and have become friends after spending a couple sittings together.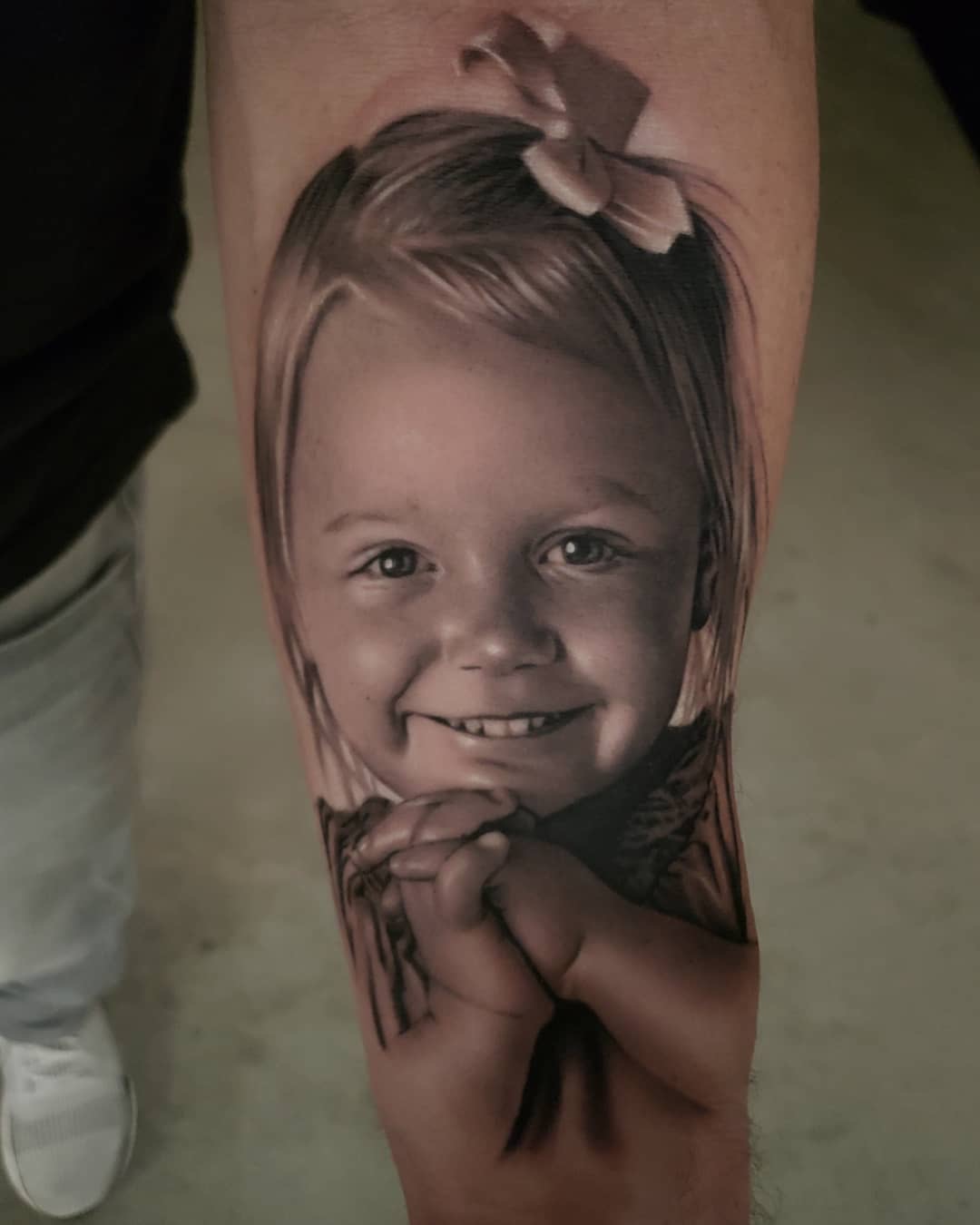 I remember collecting the gorilla on the back of my calf from him during two days of the Golden State Tattoo Expo in January of 2019. As soon as I met him I sensed this energy from him that basically let me know he is simply a humble, hard-working man who is striving for greatness, while remaining extremelyy kind hearted.
When we got through the second day, I remember at the end of the session just shedding some tears out of pure joy not only because I collected such a nice tattoo, but because it came from someone who was so respectable, so kind to me, and who I knew really had my back.
Being tattooed is something that requires a tremendous amount of trust, and I had so much trust in David while under his needle. It's still great if you collect a high quality tattoo from a not-so-kind individual, but to get the best of both worlds is the absolute dream as a tattoo collector.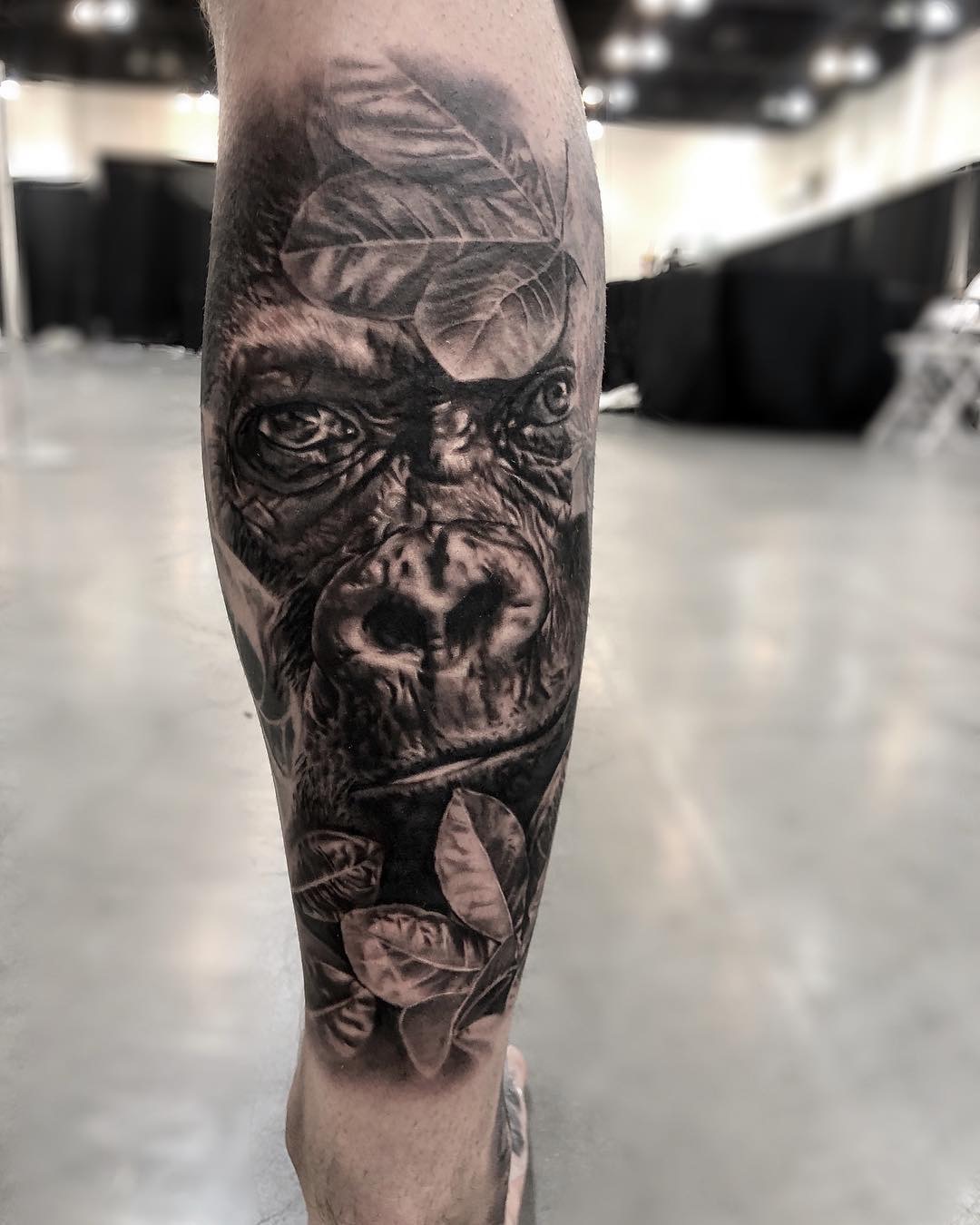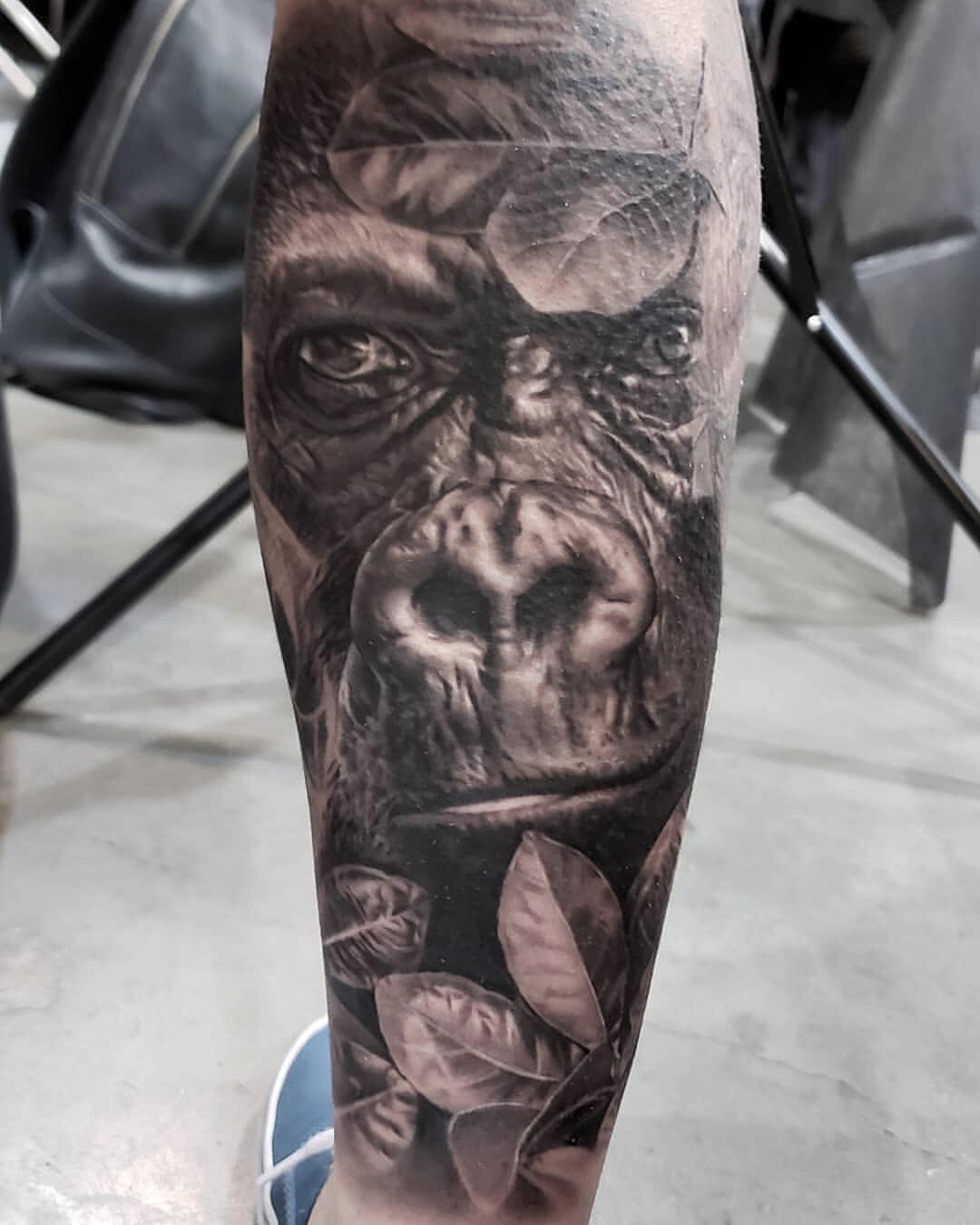 I also remember collecting the portrait of my grandmother (who has severe dimensia) from him shortly after at the Inked Hearts Tattoo convention in Humboldt back in February of 2019. Sure enough, I had absolutely nothing but an incredibly positive experience once again.
He even took me out to sushi, which is my favorite food to just show me his gratitude for having me as a client, which meant a lot because he definitely wasn't obligated to do anything like that of course. By the way, the portrait of my grandmother's high school graduation picture turned out incredible, and will be something I cherish forever.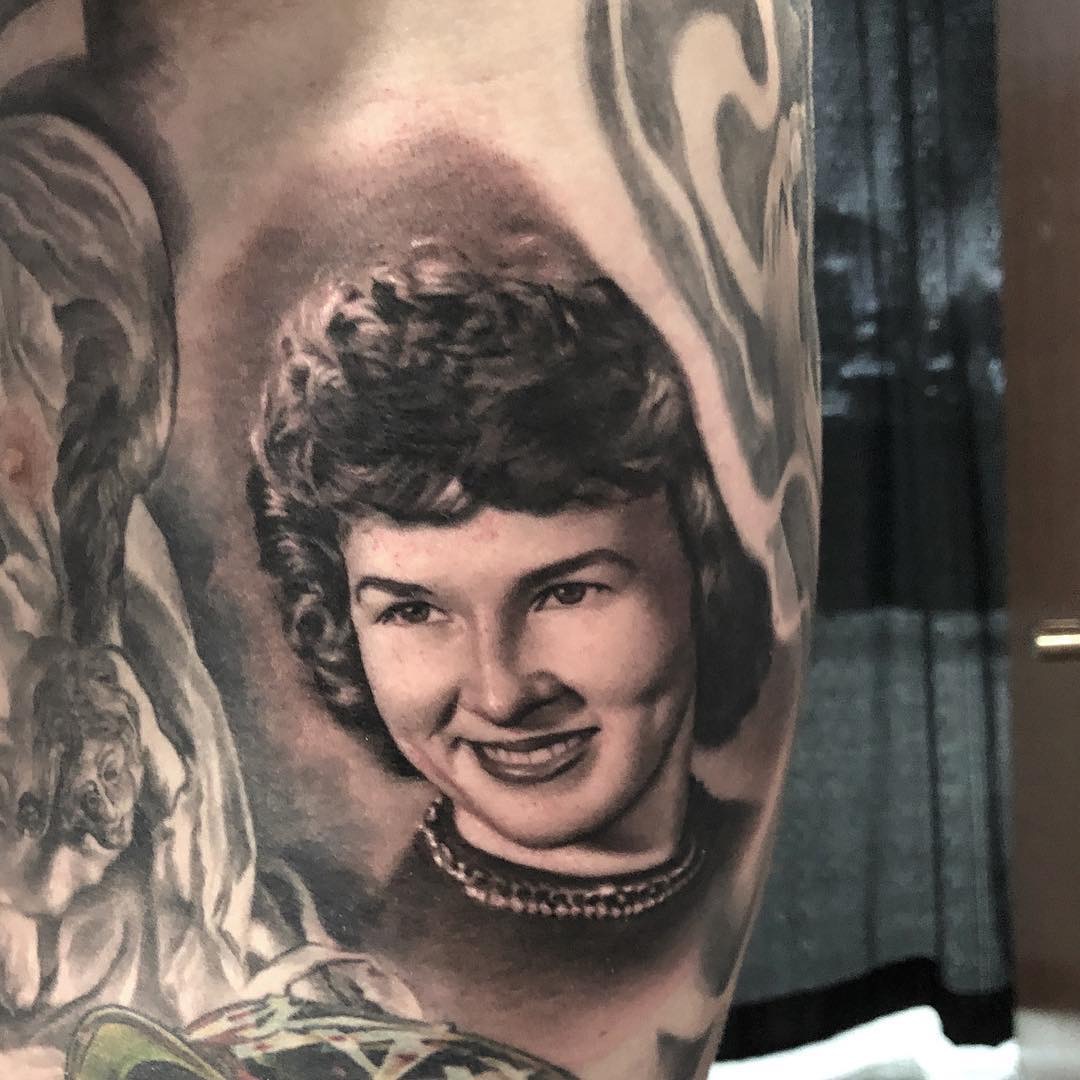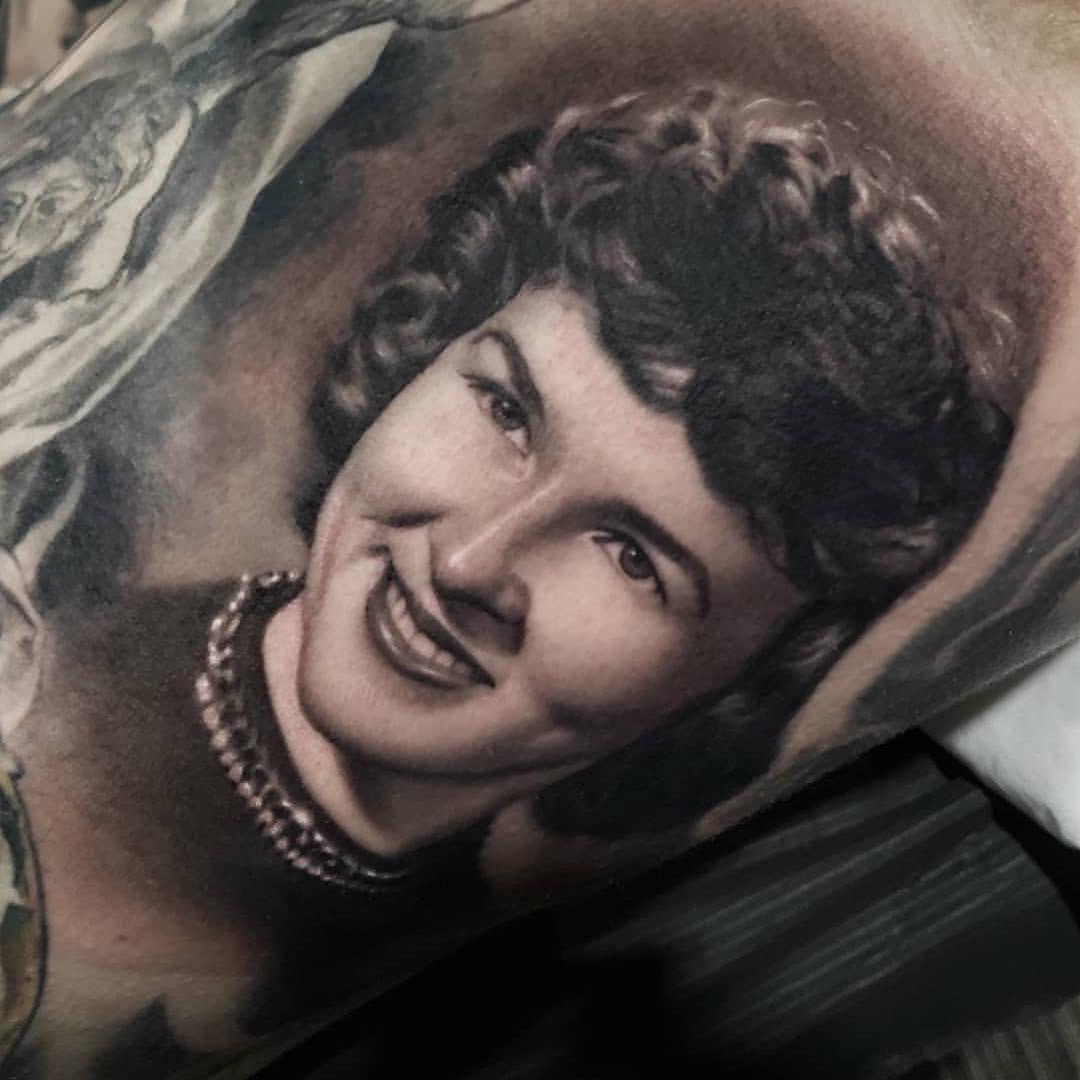 Portrait of my Grandma Marian's high school graduation picture
David and I also ironically share the same favorite TV show. We are both die hard fans of The Office. I think if someone watches The Office, chances are that they and I will most likely get along haha.
Anyway, what I'm hoping to express in a nutshell is that in my eyes, at this point in my collecting journey, it is so important for me to collect work from artists whom I not only respect for their talent level as tattooers, but also for who they are as a human being.
I know some people who have gotten amazing tattoos from individuals whom they aren't very fond of, and it causes them to sometimes be unable to appreciate the fantastic artwork because it brings back bad memories. David is someone you can trust and who's attitude truly matches his work quality.
He is one of my favorite artists for sure, and I highly reccomend you give him a follow @david_vega83 And defintely check out this interview we did with him! Interview with World Class Tattooer David Vega