I got the chance to ask the incredibly talented artist Brian Zolotas, who tattoos out of Ventura, California, some questions. In this interview, he talks about how street culture is intertwined with tattooing, how respect is shown between an artist and a client, what aspiring artists need to know if they want to feed their family from this craft, and more.
Brian is a very talented realism artist who can execute incredible black and grey pieces as well as color realism pieces, but many would say he is most known for his incredibly vibrant and jaw dropping color floral pieces (as well as colored floral with splashes of black and grey which he somehow finds a way to mesh beautifully). I hope you guys enjoy this interview.
I know your work right away when I see a photo of it without having to even see your name attached. How did you go about pioneering such a unique style of your own?
Thank you very much I really appreciate that. Truth be told, a whole lot has gone into my style of tattooing. I love this shit man! At the core of it all, I'm simply just a big fan of tattooing.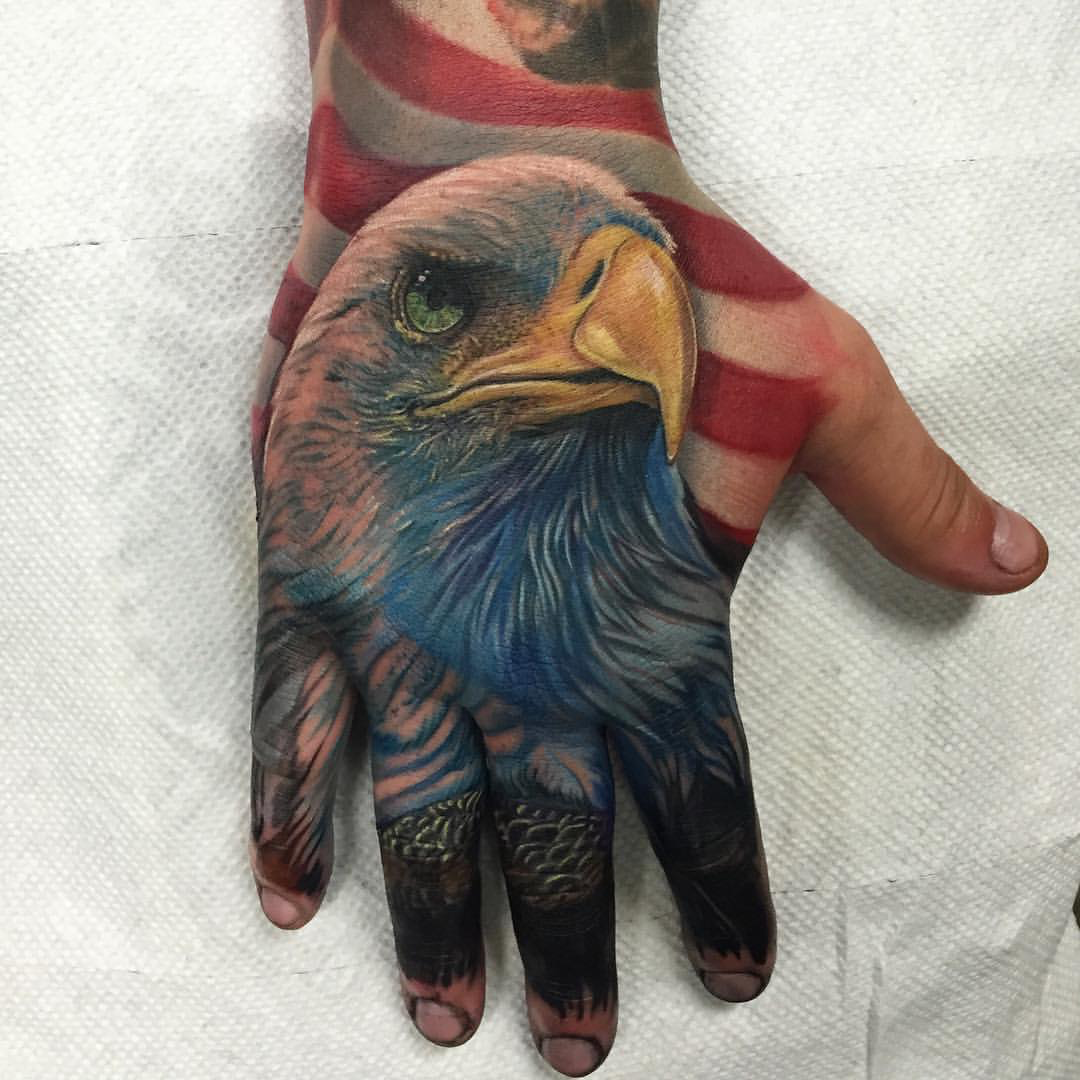 Did this come with ease for you or did it take a highly concentrated effort. I always wonder if this is simple for some artists and not for others, and if that's why so many people tend to bite others styles, or if they're just plain lazy.
It did not come easy for me, that I can say for sure. I keep an old portfolio around to share with younger artists to show them that anything is possible as soon as you put forth the effort.
I did my first tattoo in 2002, and since then, every tattoo I do I'm trying to make better than the last, and at the same time leaving a little piece of myself inside it. I think everybody has their own reasons for tattooing or becoming a tattoo artist, for me it's all love.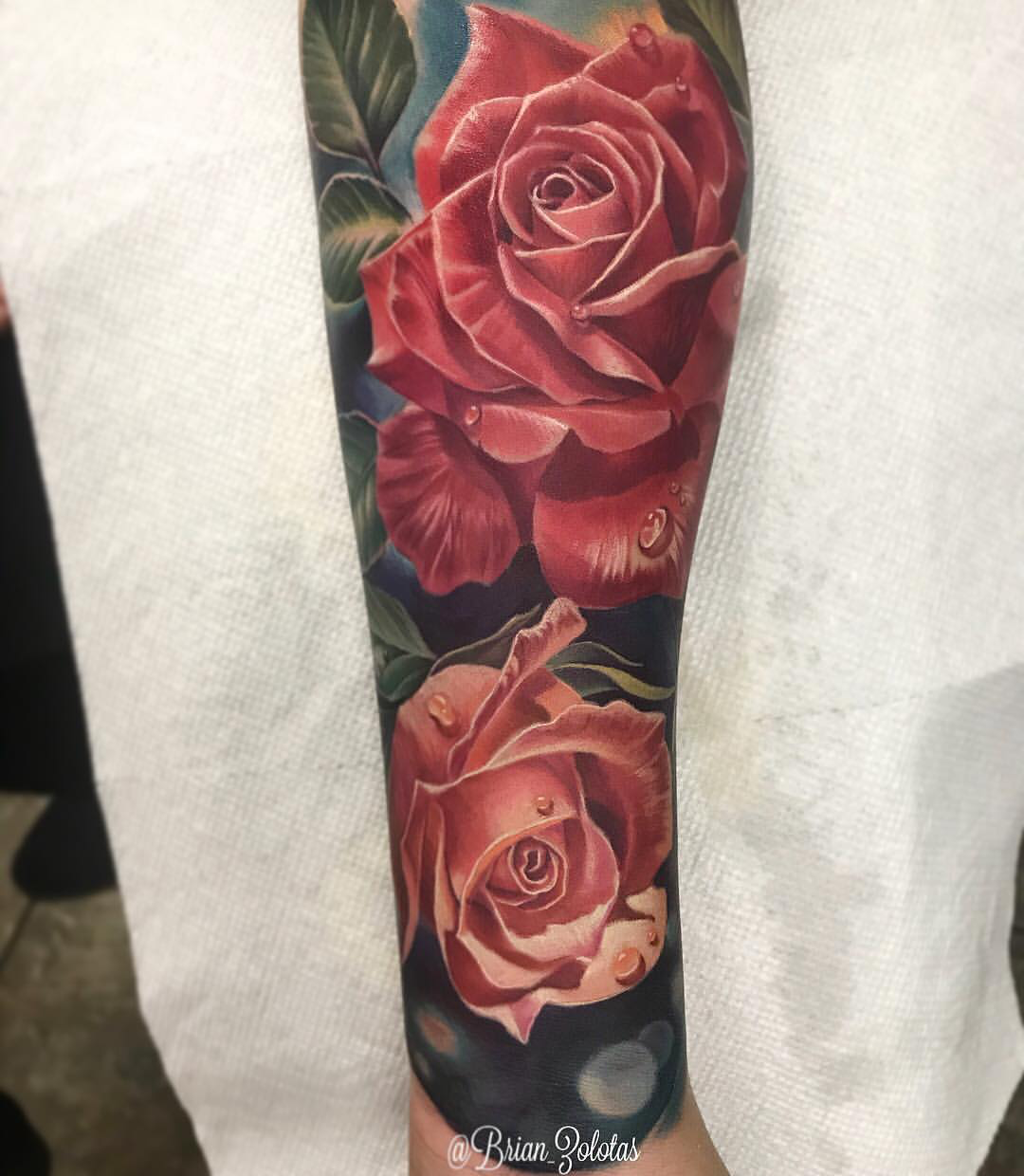 What is your art background? When did you decide/realize that you were born to tattoo?
My art background began in my early teen years growing up in Southern California. It all started with graffiti. The culture of street art is definitely intertwined with tattooing. I also think being apart of something bigger than yourself is a unique part of the human experience. Hip hop was life. My element was art and the pursuit of knowledge. From the roots of street art grew a passion and love for the art of tattooing. Same concept, different canvas. I remember getting my first tattoo in Las Vegas on the strip at the age of 14 believe it or not, and that was when I knew this was what I wanted to pursue.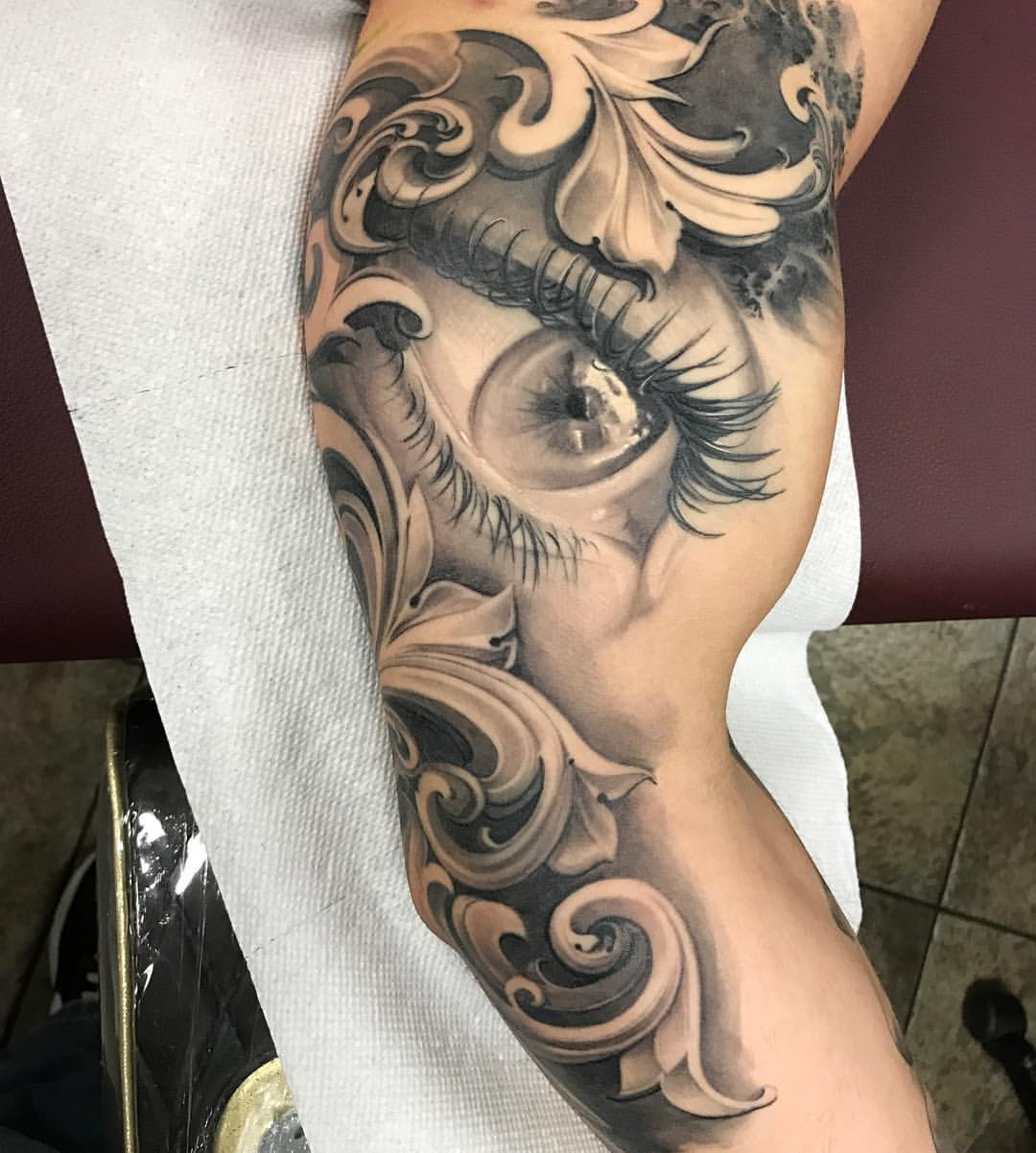 Who were some of your influences as you first entered the industry?
Looking back at some of my earlier influences would include Robert Pho, Franco Vescovi, Manuel Valenzuela, Bob Tyrell, Victor Portugal, Joshua Carlton.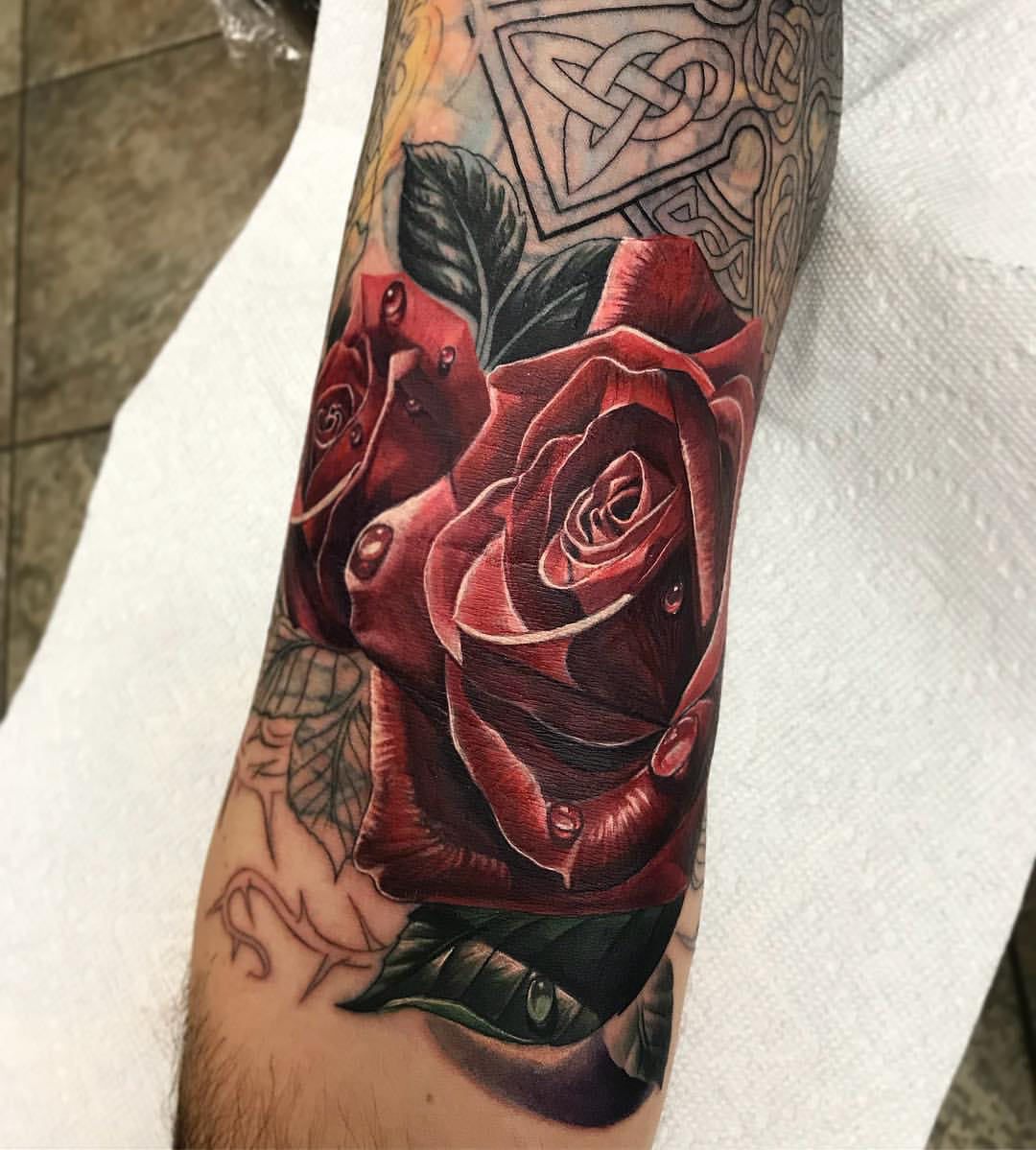 Where does your greatest fulfillment as an artist come from?
The greatest fulfillment for me of being an artist is being able to share myself and my expression with the world. Having the freedom to pursue what I'm passionate about and being able to enjoy the happiness that it brings me.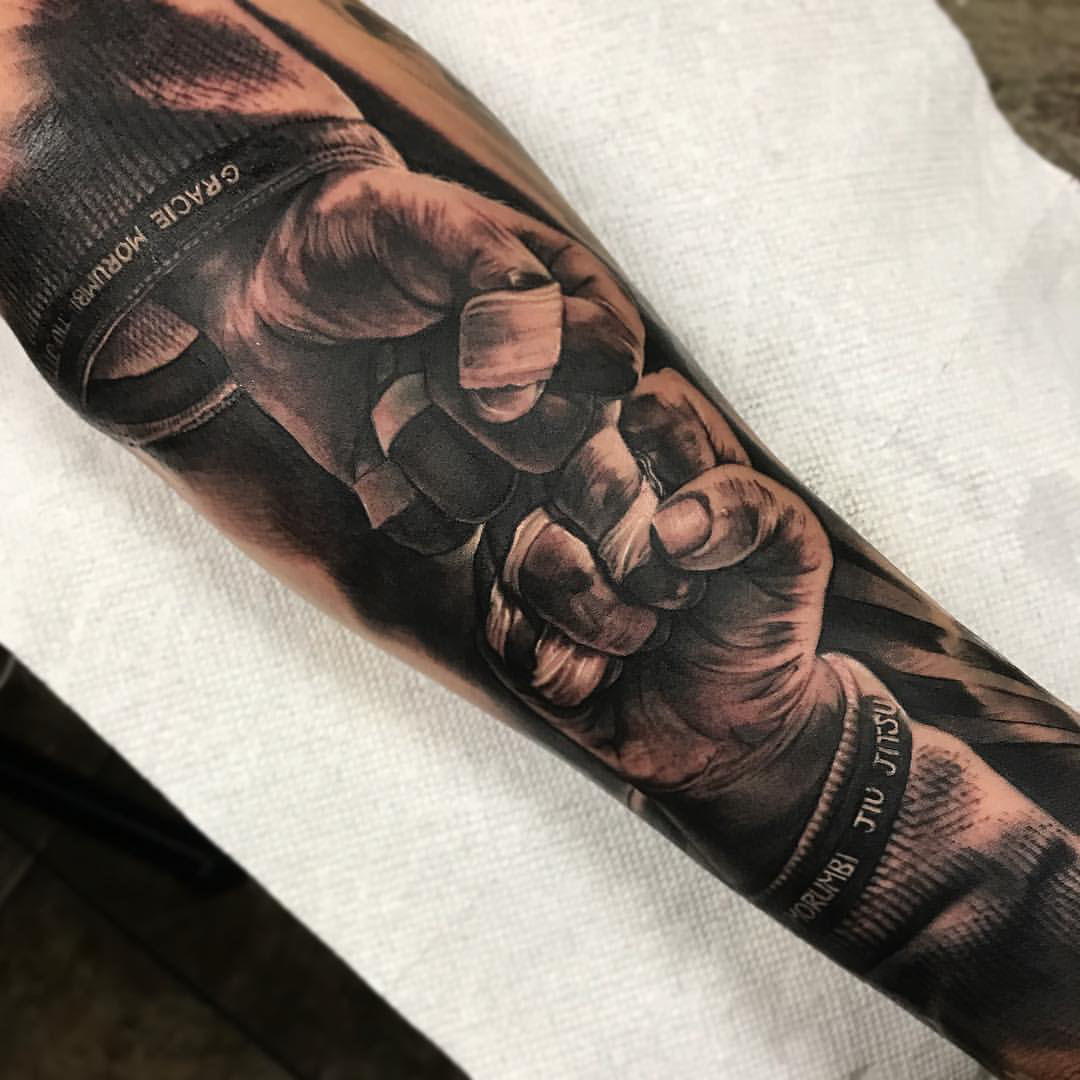 I have been a pain in the ass, and I know many others that were new to collecting have been as well. Describe your ideal client. What are three or so things you wish every client/collector knew without you having to communicate it to them?
That's a good one. But on that note, we are who we are. This may not answer the question correctly but this is how I feel. It is very much an honor to tattoo on another person. To give them an experience and a life long piece of energy within a tattoo still outweighs some people's eticate when it comes to getting tattooed or collecting. Tattooing is a ritual, and I feel should be treated with the respect and dignity it deserves on both ends of the spectrum, tattoo artist and client.
With that being said, I have my flaws and I am only human, as are all of my clients. Top three things I recommend to collectors and artist together; the first would be honesty, the second would be being open minded, and the third would be patient – you've got to be patient with the process.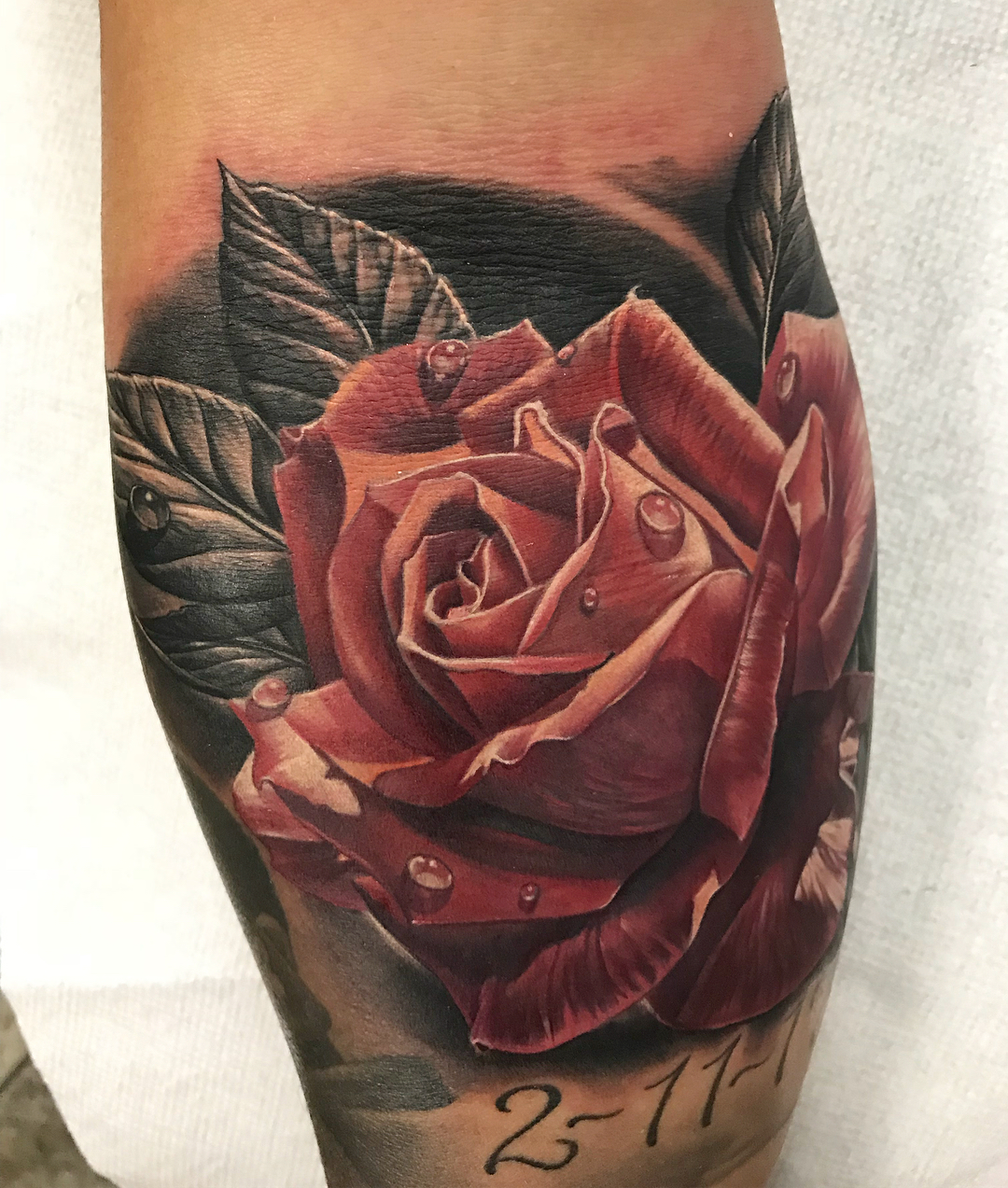 If you were to get tattooed tomorrow by anyone on the planet who would it be by?
Anybody? Anybody? It would be Robert Pho hands down.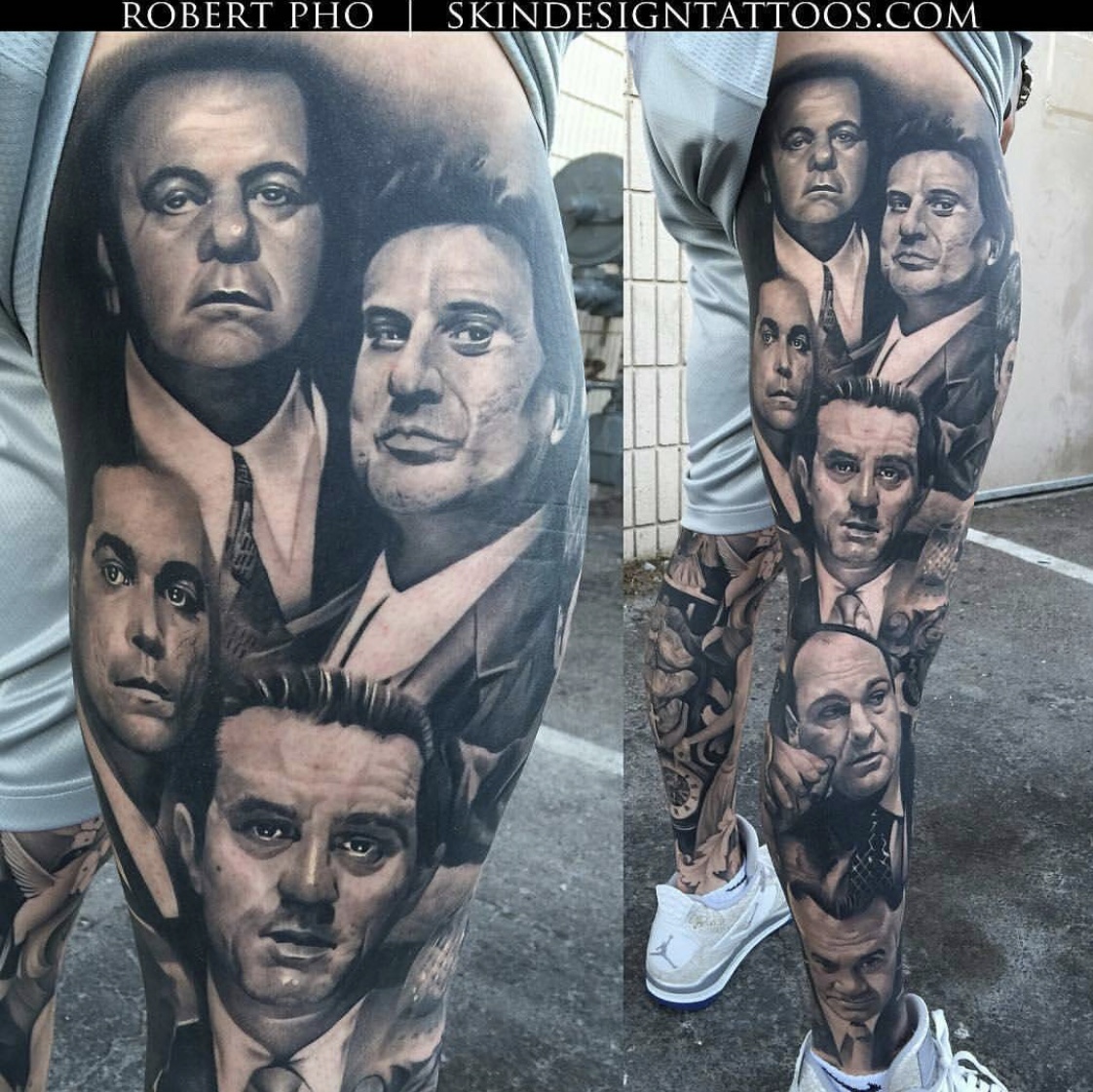 Top three pieces of advice for aspiring tattooists in this highly competitive industry? I have heard that the average tattooist makes like $50 or $75 per day… What do artists need to know if they want to be able to survive and feed their family doing this?
There are many levels to this industry – if you work hard, keep your head down and continue to strive to learn and grow, you'll find yourself in a good place to take care of the people around you, and that's what it's all about.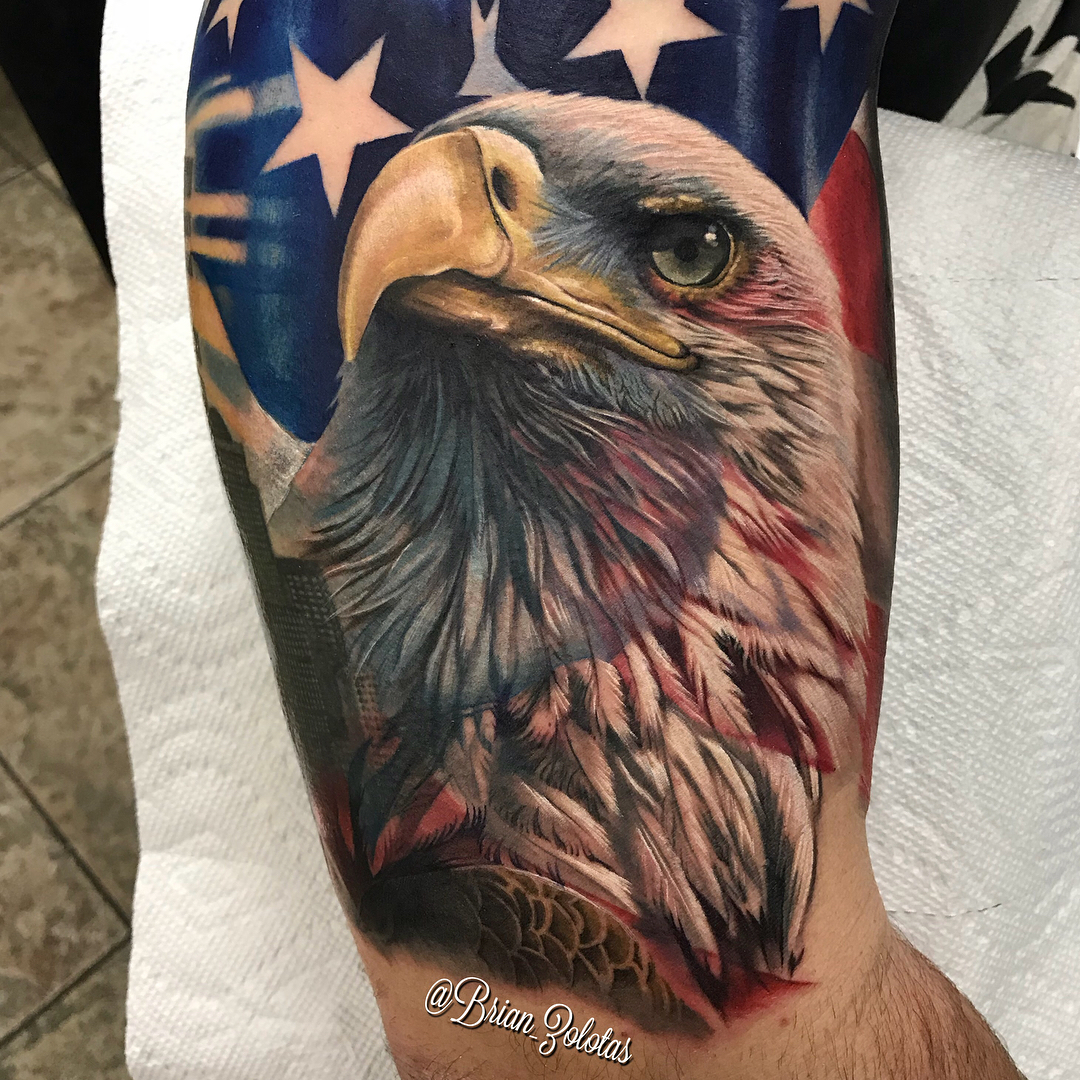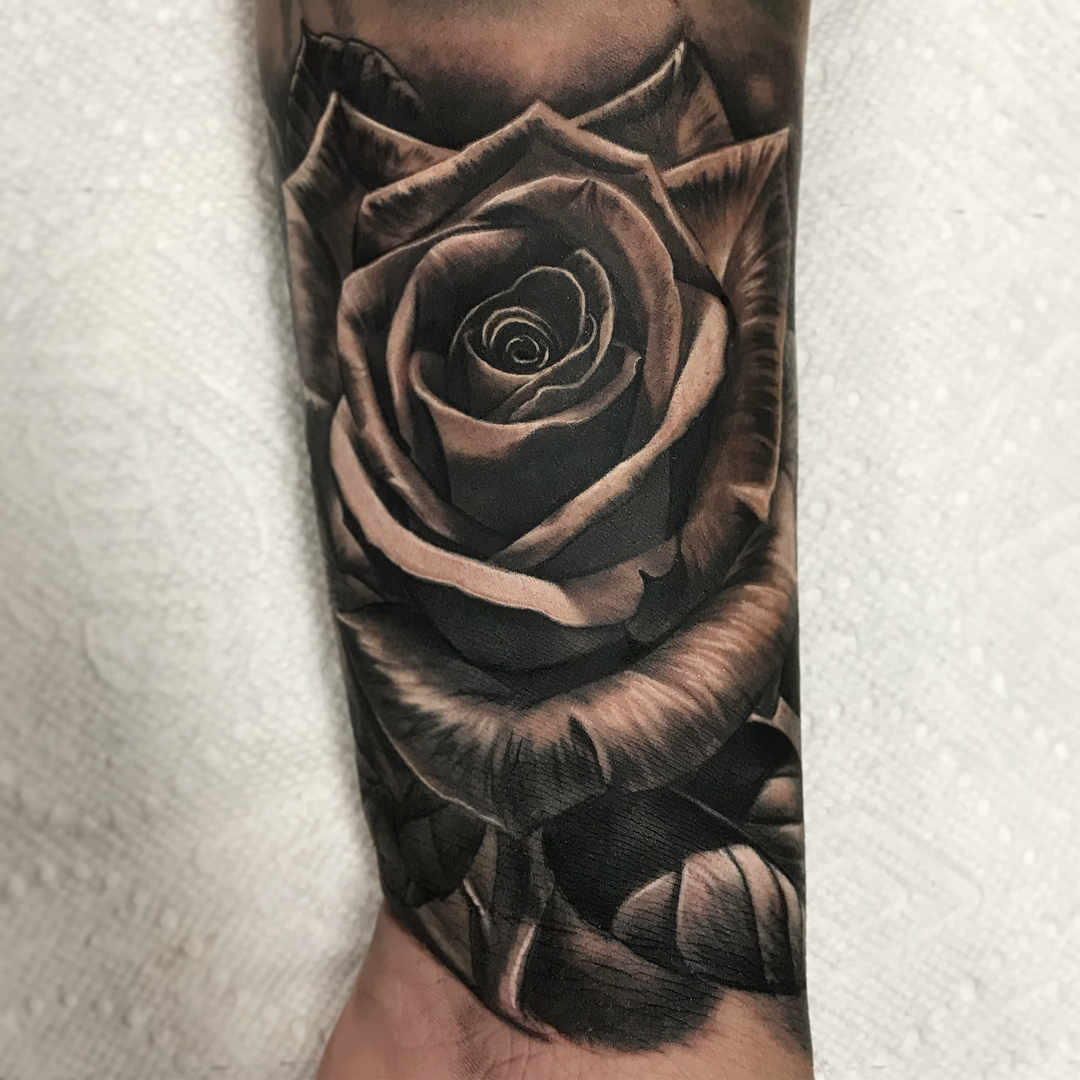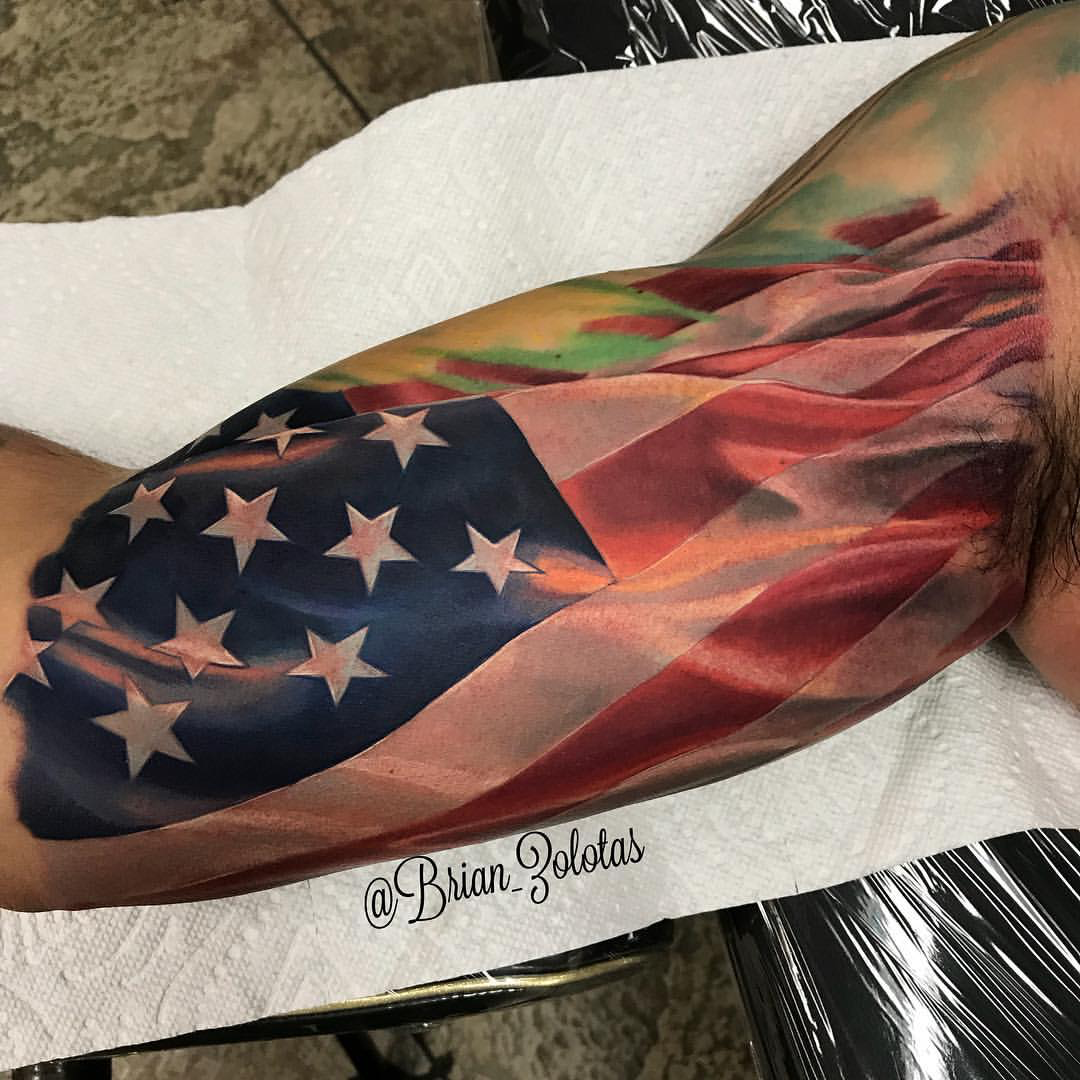 Thanks a lot Brian- I really appreciate your honesty and positive perspective. Please give this guy a follow on IG @brian_zolotas