Gabriel Gonzalez is a highly talented/respected black and grey tattooer working out of his own shop Sacred Eye Tattoos in Hollywood, Florida. He seems to be improving week by week somehow and pushing his limits constantly.
I got the awesome opportunity to ask him some questions below in this written interview, and I hope you guys enjoy the read.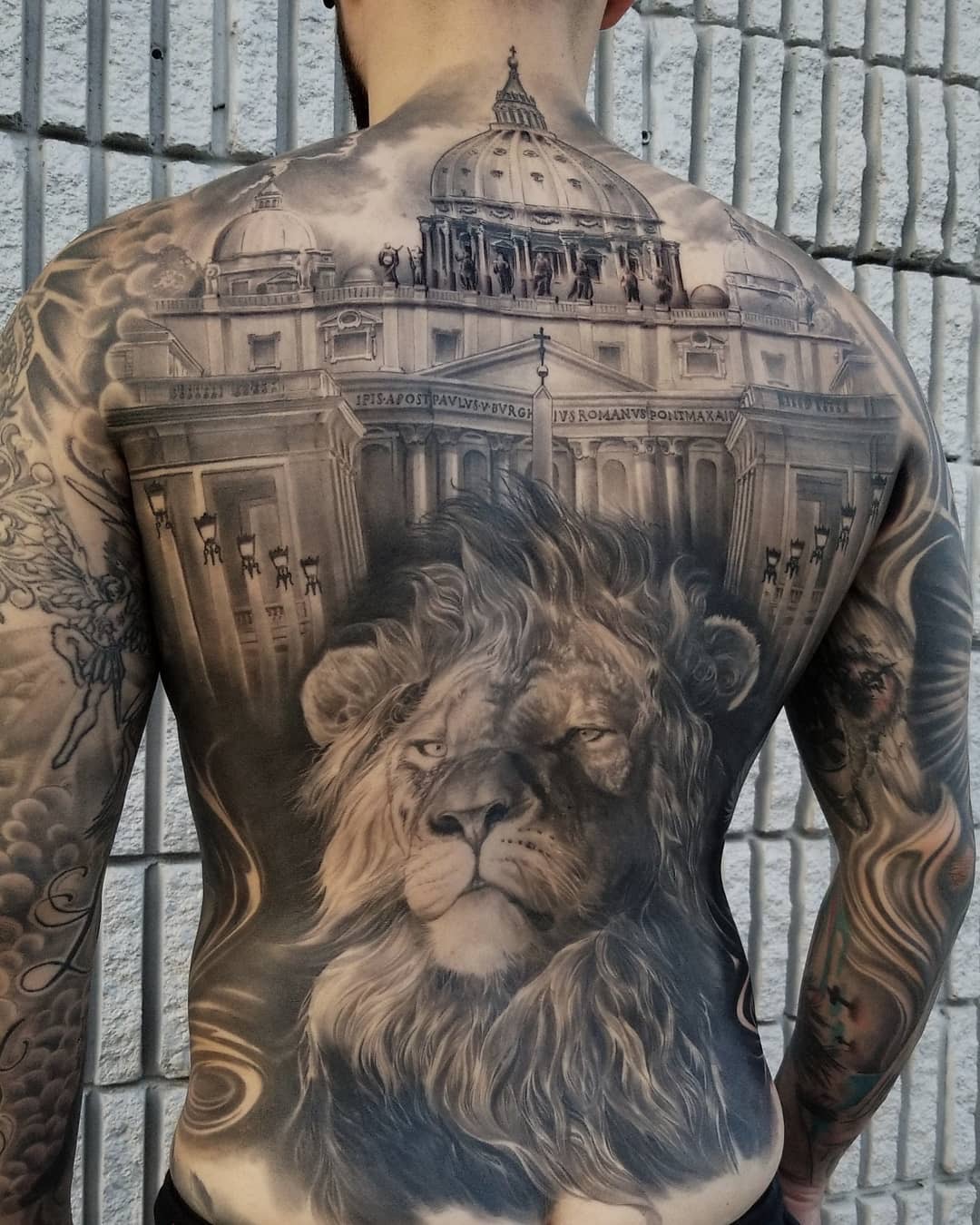 You're clearly a top tier tattooer nowadays… What three things would you say have been most beneficial to your growth as an artist?
Well, I've got to say that I was very very dedicated to tattooing when I first started. social media helped a ton with all the clientele. Most importantly though, I worked my ass off and still am eight years later. This is all I have, so I must be great at it.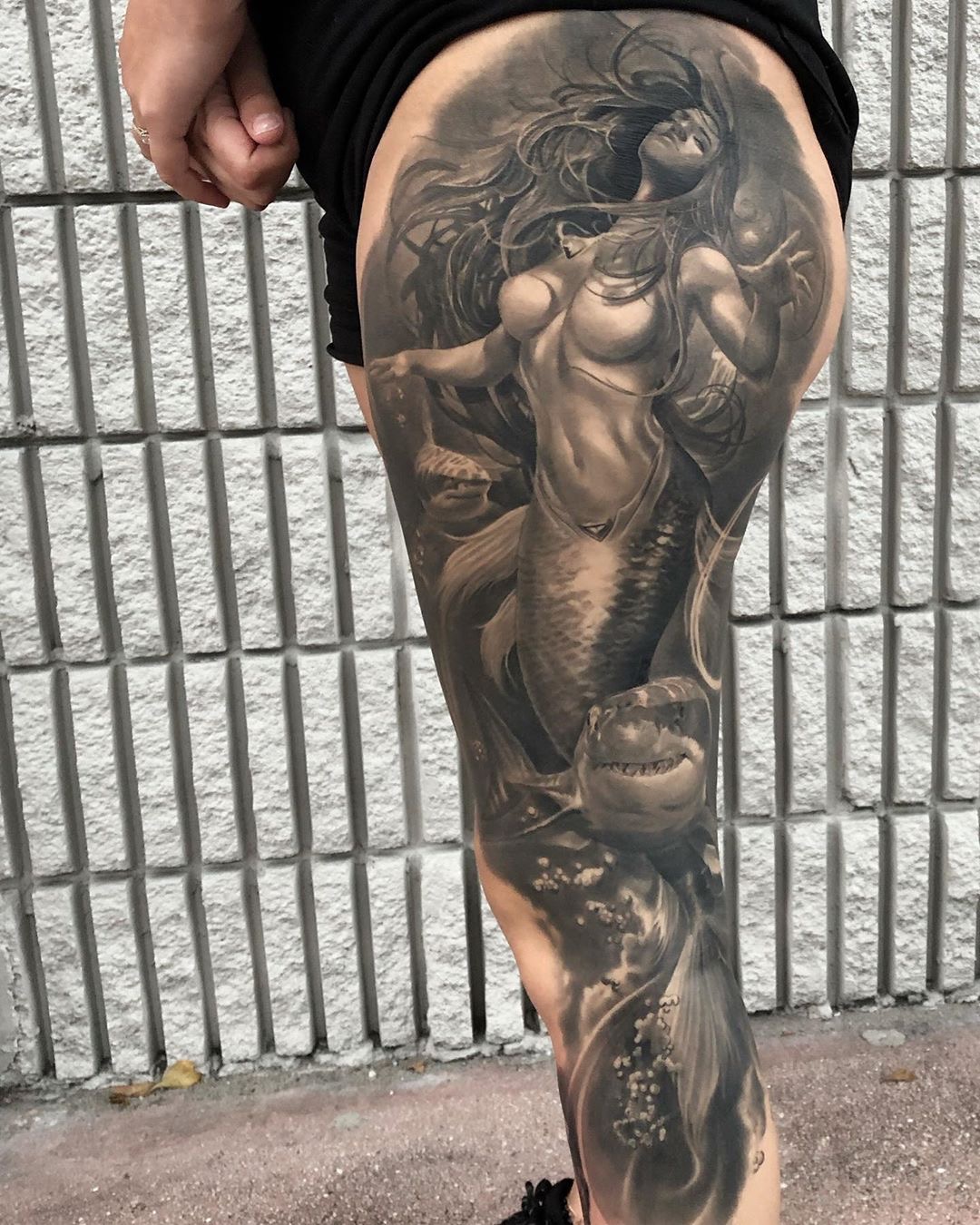 What's been the biggest challenge you've encountered along the way?
Being consistent and creative, and making time for your own life outside of tattooing.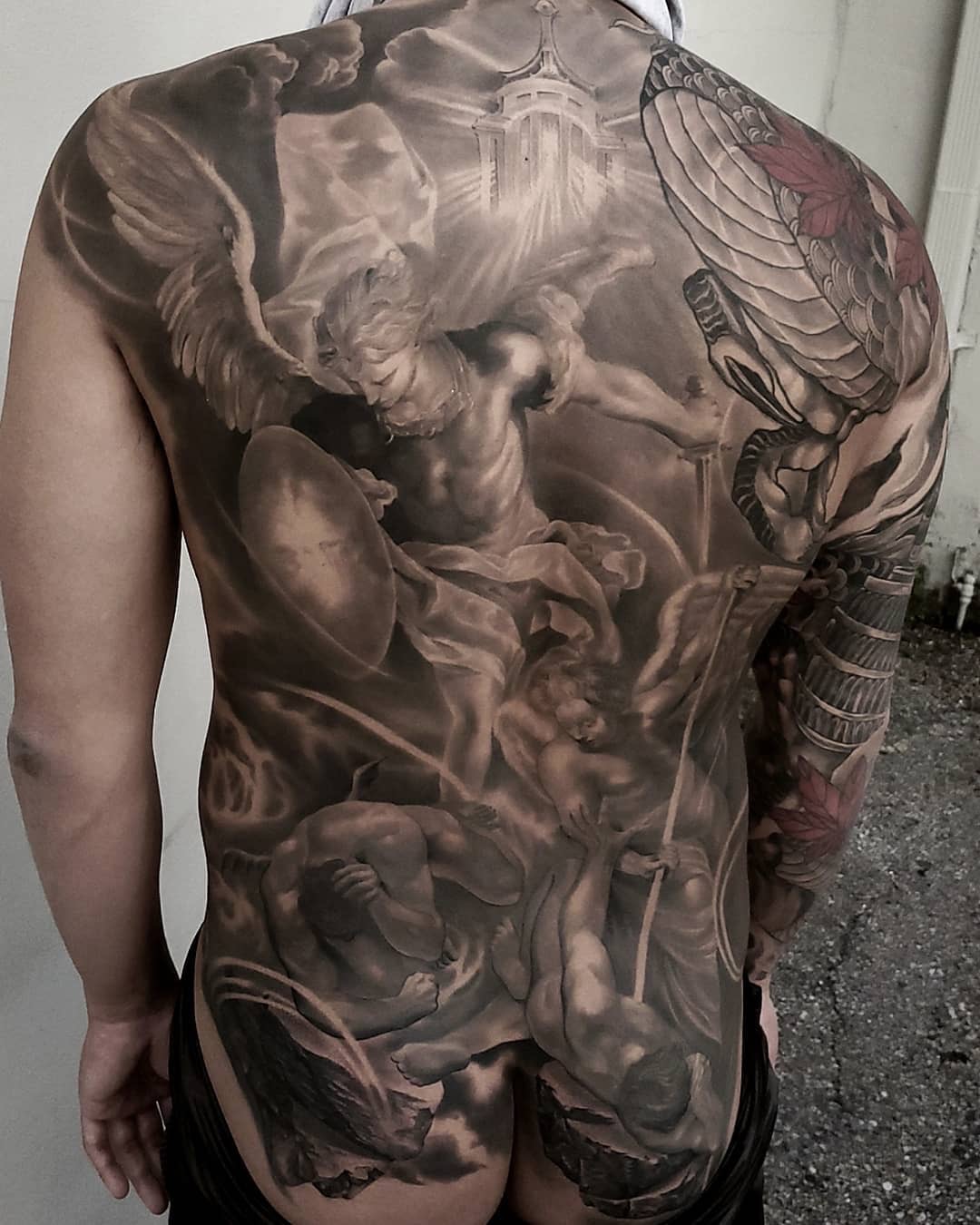 Was there ever a particular tattoo where things started to make sense or has it always just been slow and steady consistent growth?
I feel like it's been a slow and steady pace of learning. It still feels like there's much more to learn. There are a lot more levels to pass…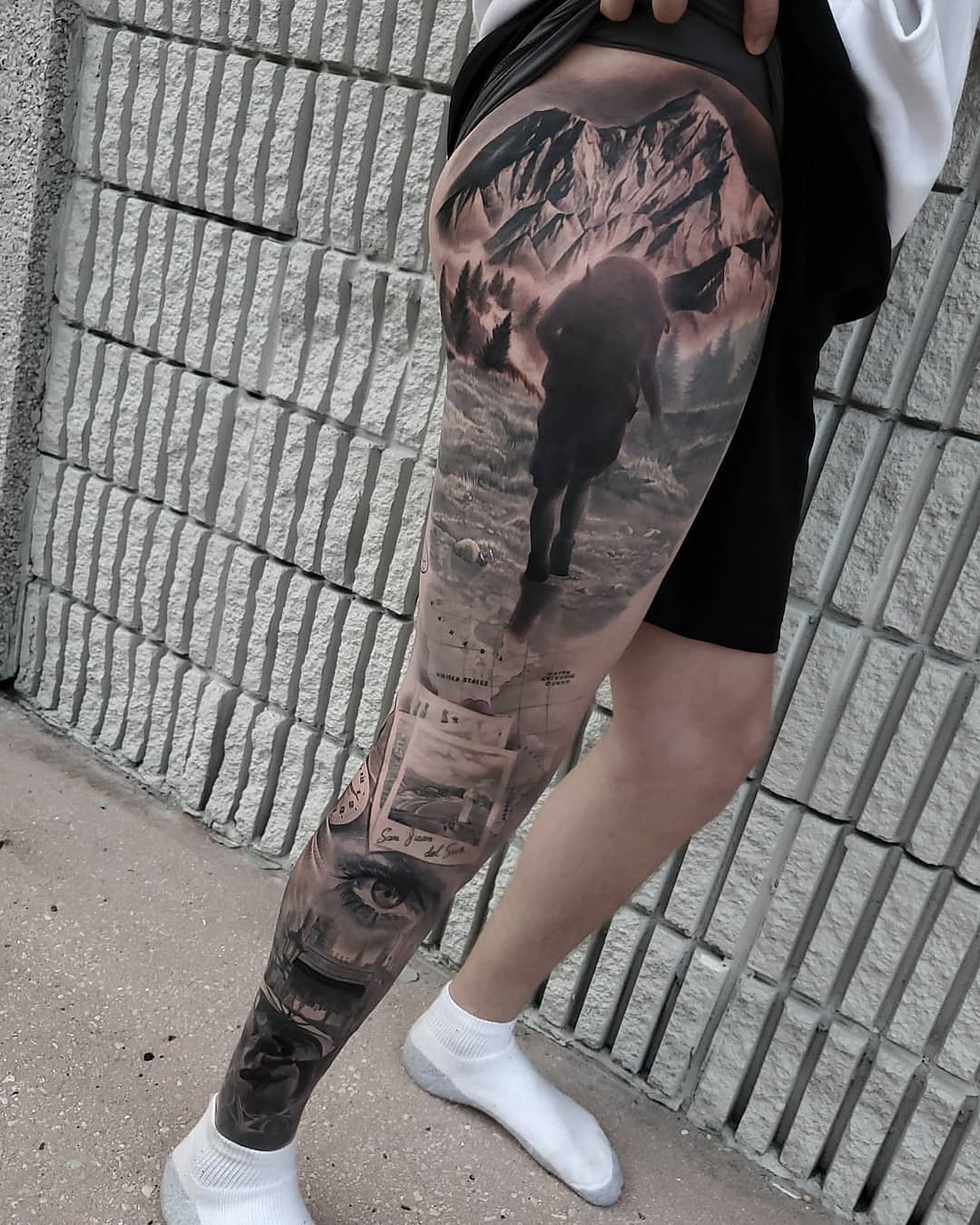 Where do you draw most of your inspiration from?
These days it's just been all me… Back then, I was getting inspired by other artist of course.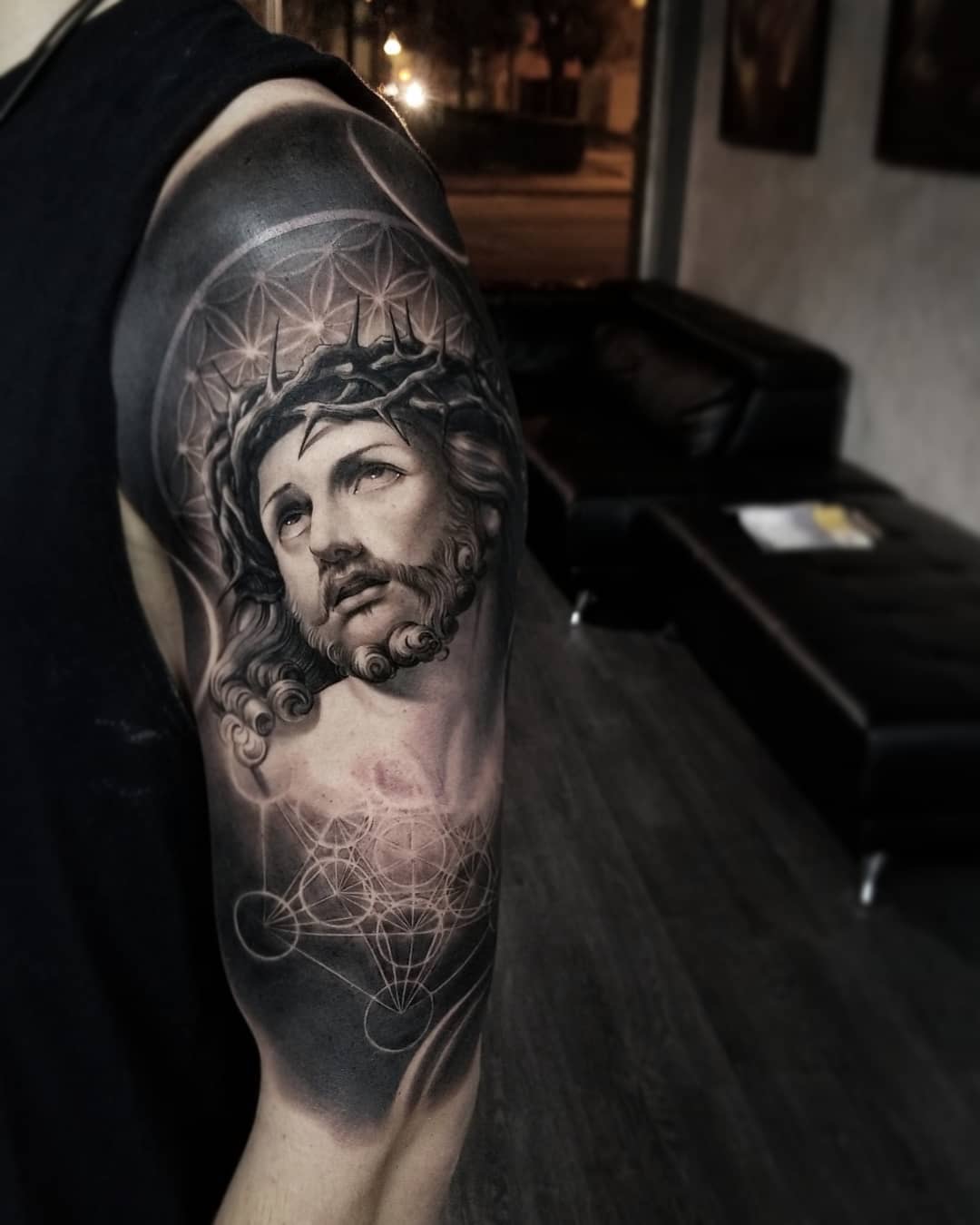 Anyone you'd love to get tattooed by?
There are so many amazing artist out there that I can't name them all. I can name just a few for ya.. Eliot Kohek, Alex Sorsa, Eric Marcinizyn, Kasas Ink, Josh Duffy, Dmitry Samohin, Carlos Torres…. and on and on..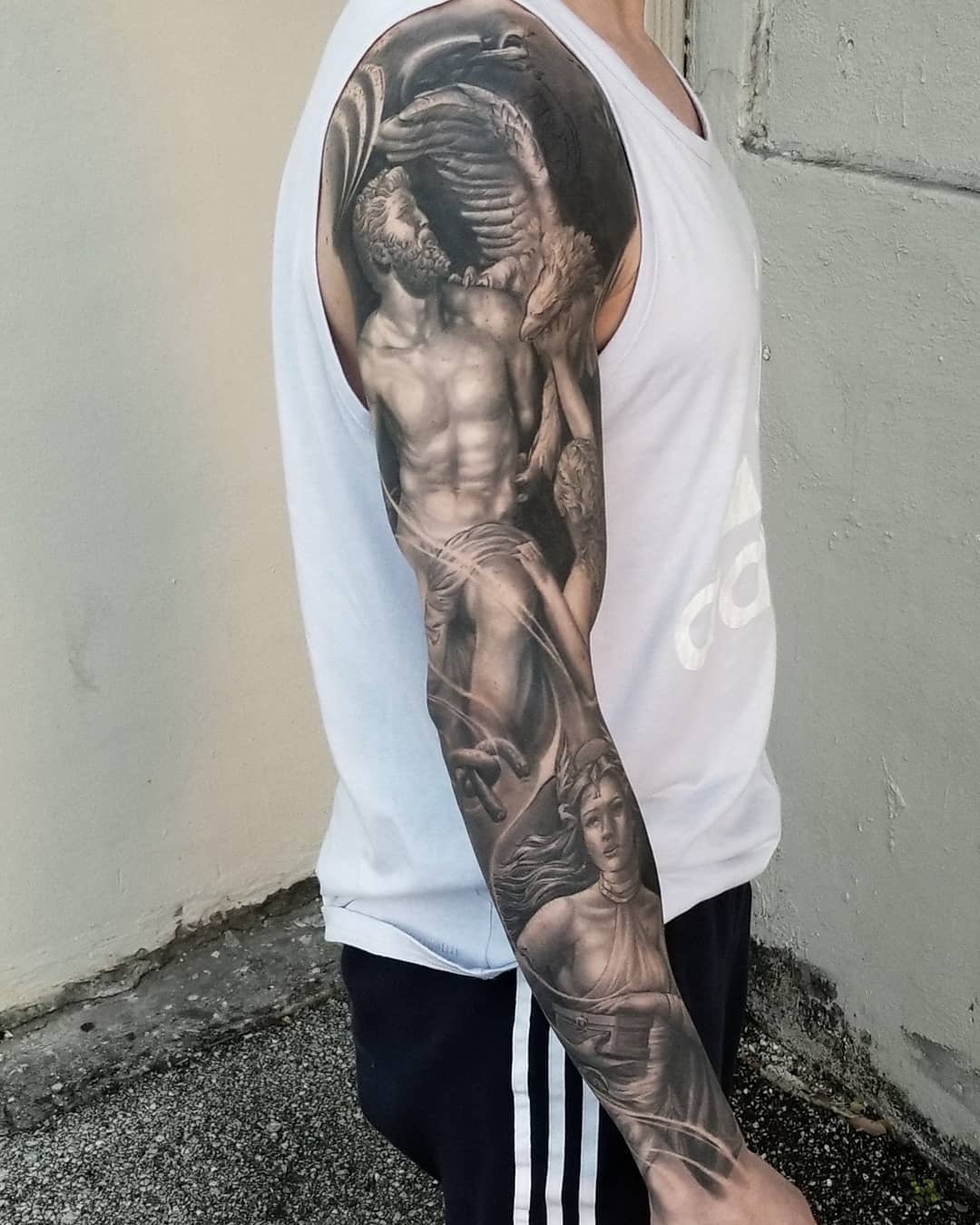 Ideal client?
People with no muscles, and they have to be able to sit through full day sessions.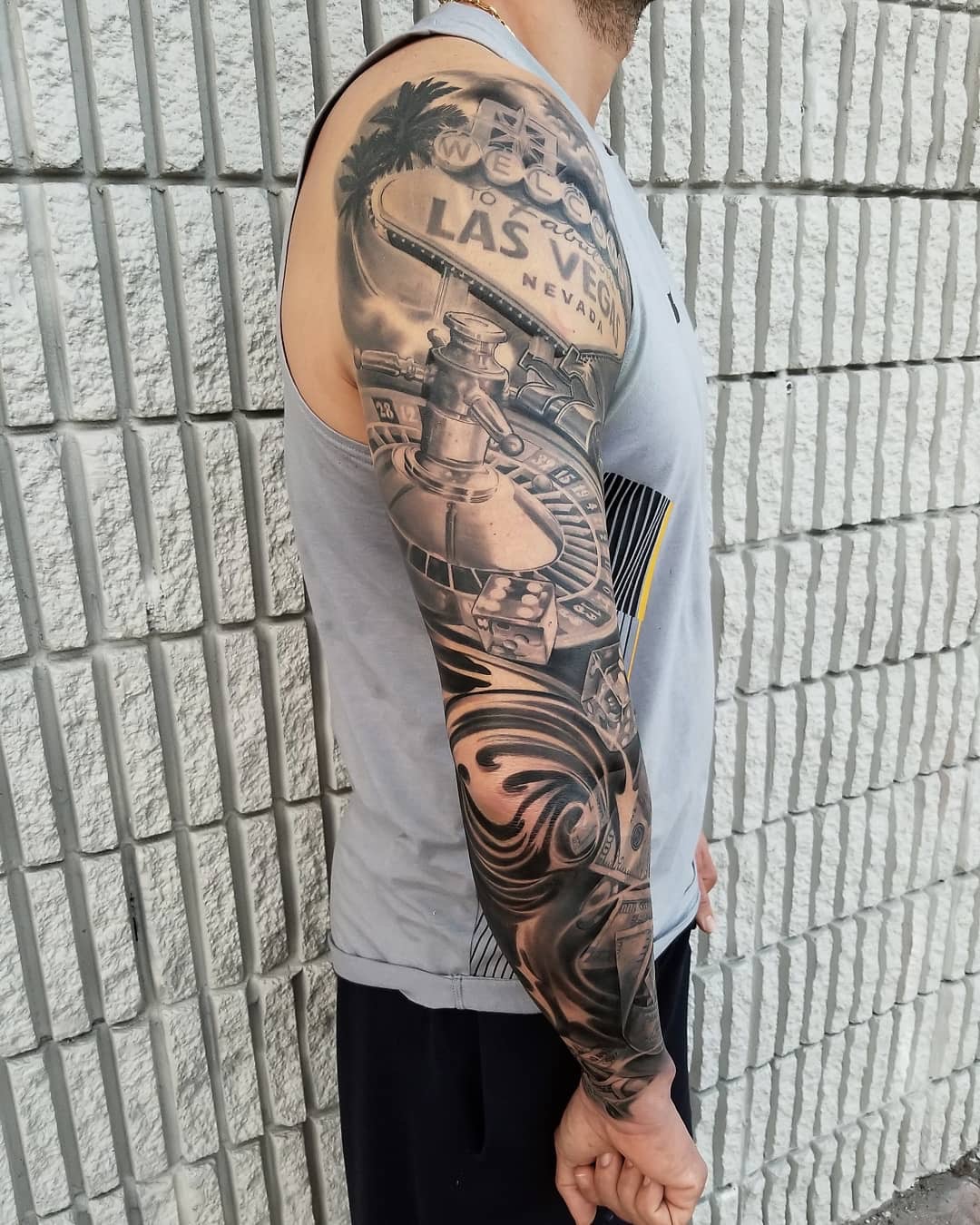 Most bizarre experience with a client so far?
Long ago, I tattooed a women that passed out while laying on the tattoo bed. She raised her back like she was possessed by a demon in the exorcist movie. I sprayed some 91% alcohol on her face and eyes so she could snap out of it. Didn't want her to crab walk off the bed.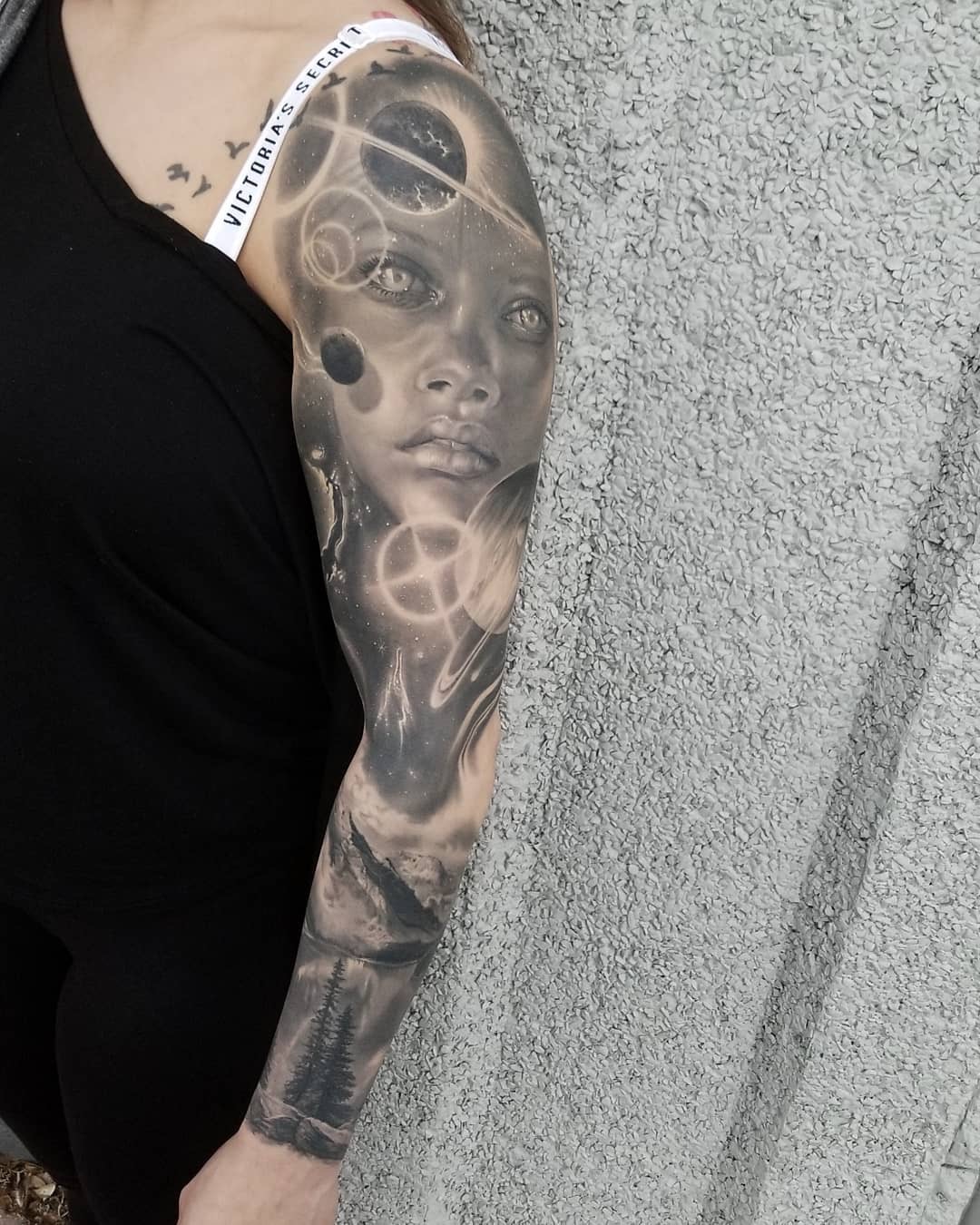 Favorite/most rewarding part of being a tattooer?
The lifestyle, being your own boss and tattooing badass pieces to get those perfect photos and videos of the finished product.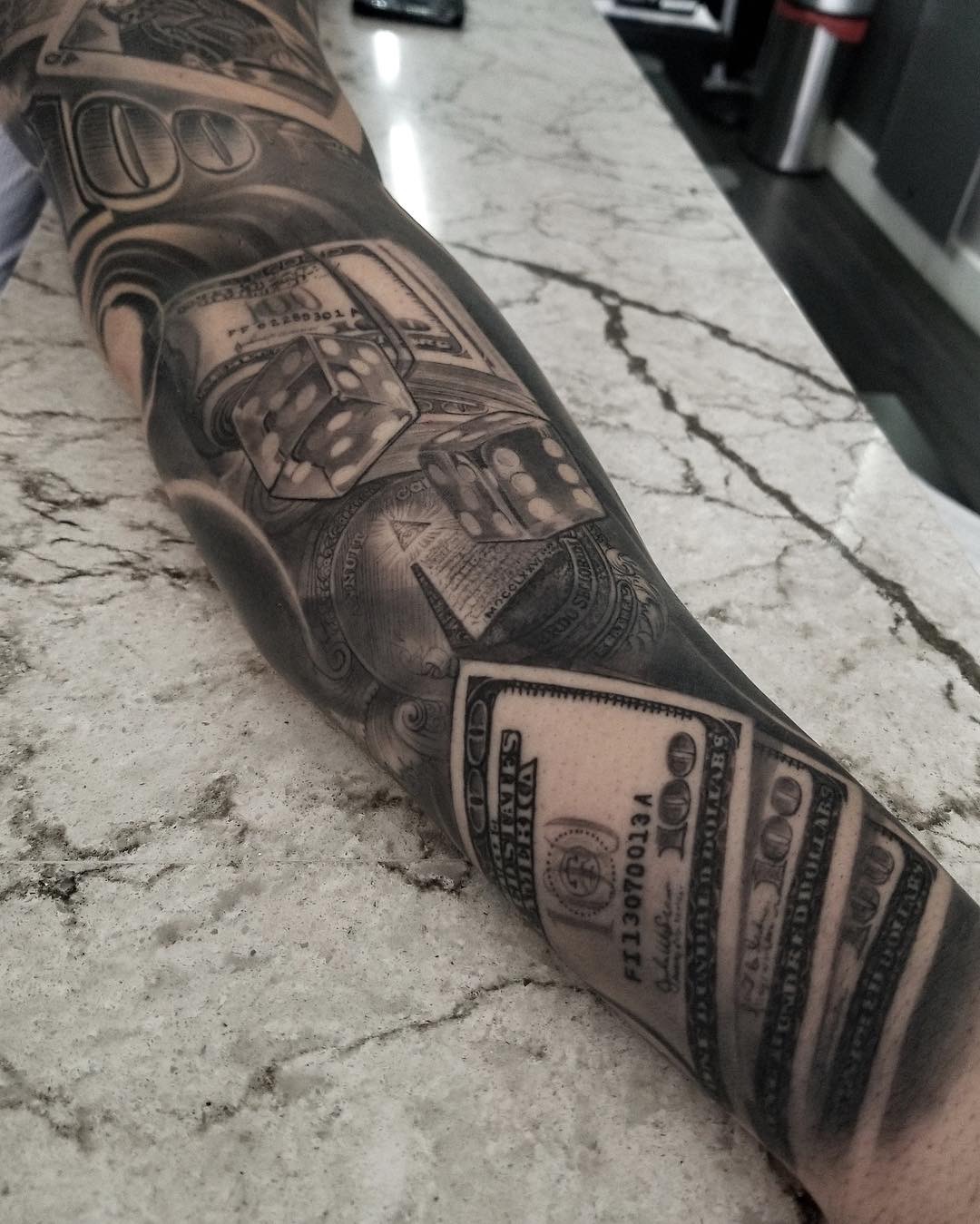 How many days do you prefer to tattoo per week? I know you make great money already, but how many would you tattoo per week if you made $50,000 per full day session?
I tattoo about three to four times a week. If I was getting paid $50k per day session though, I'd tattoo 5 days a week. Gotta get it while you can lol.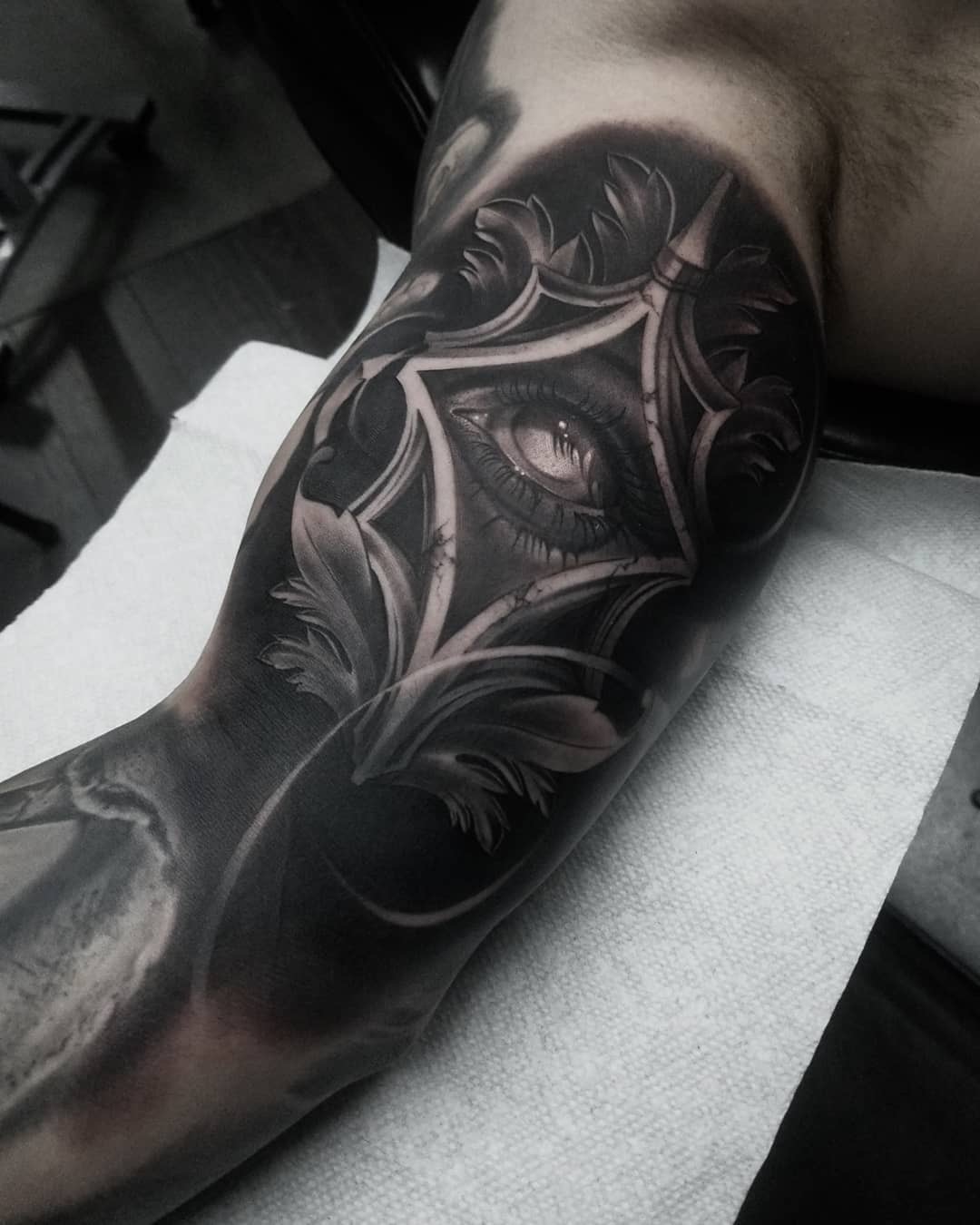 Biggest changes you've seen happen in the industry so far? Changes you hope to see?
The work that we've been putting out is just amazing, I dont know know how much better it can get. The Machines, needle cartridges, and wrapping your tattoos with Saniderm to improve healing… The changes I hope to see are having all machines come wireless – these cords are annoying and messy.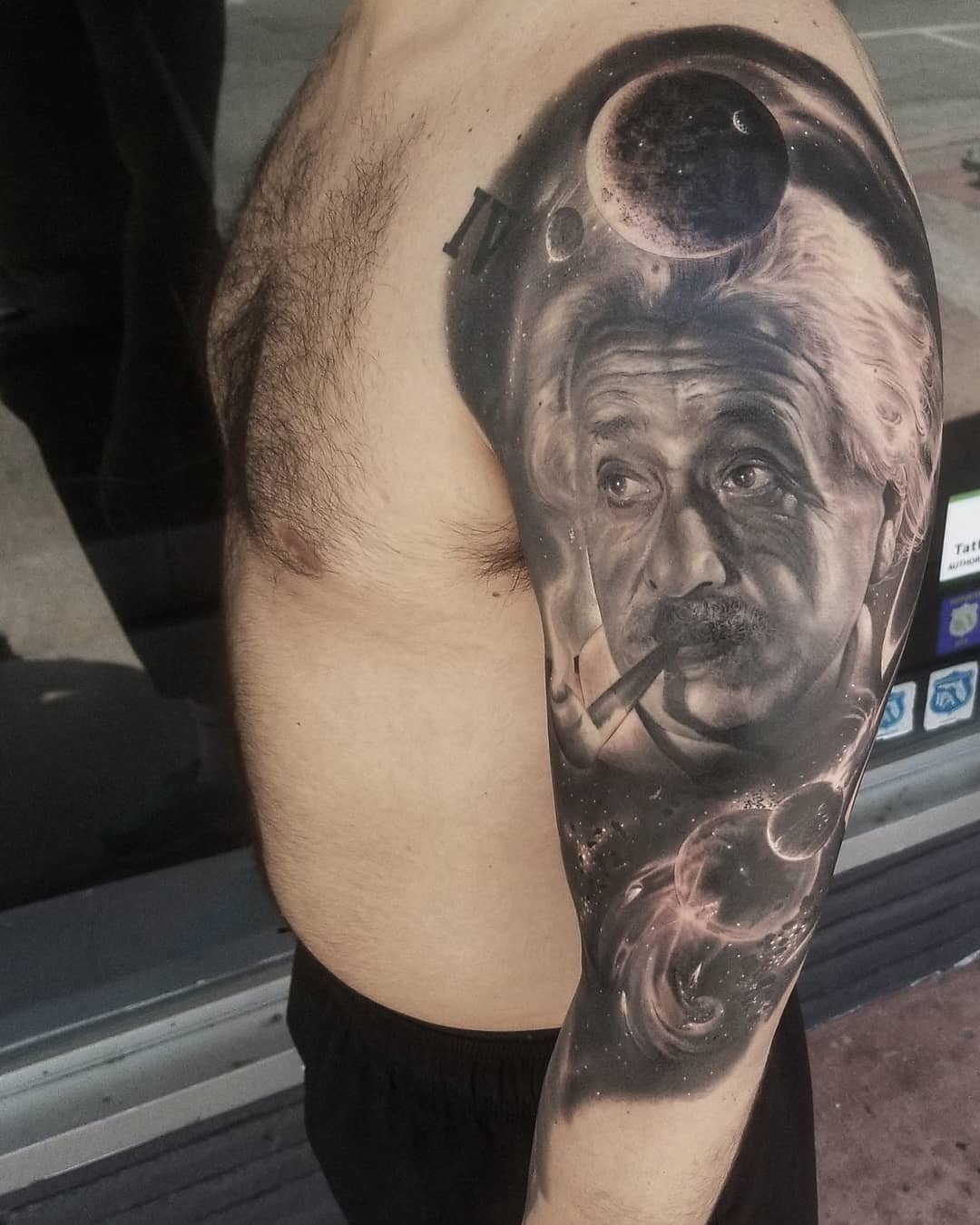 Three best pieces of advice you have for people trying to live out their dreams like you are?
Take your time, work hard, keep pushing forward, and also maybe pay for some private seminars to watch closely to learn.