David Vega is a tattooer working out of Austin, Texas who has absolutely taken the tattoo world by storm over the last year or so. He is the talk of the tattoo town lately. His attention to detail, patience, and poise are so apparent and blatantly obvious in each and every piece he does. He will go down as one of the greatest portrait/realism tattooers to ever exist. I can't even believe that I'm getting the chance to collect some pieces from him in the near future. I got the chance to do a written interview with him below and I hope you guys enjoy.
So as of fairly recently you have pretty much been the talk of the tattoo world as far as I know… There are very few artists who are capable of producing the smoothness you have been creating on every piece these days. What has helped you develop this incredible capability and what advice do you have for the countless amount of artists who aspire to create this level of quality work?
I tried to break down the technical aspects of tattooing as much as possible. The one thing that has helped me is understanding that the needle can do most of the work if I slow down and let it. So as far as smoothness goes, the one thing that has helped me the most is pure patience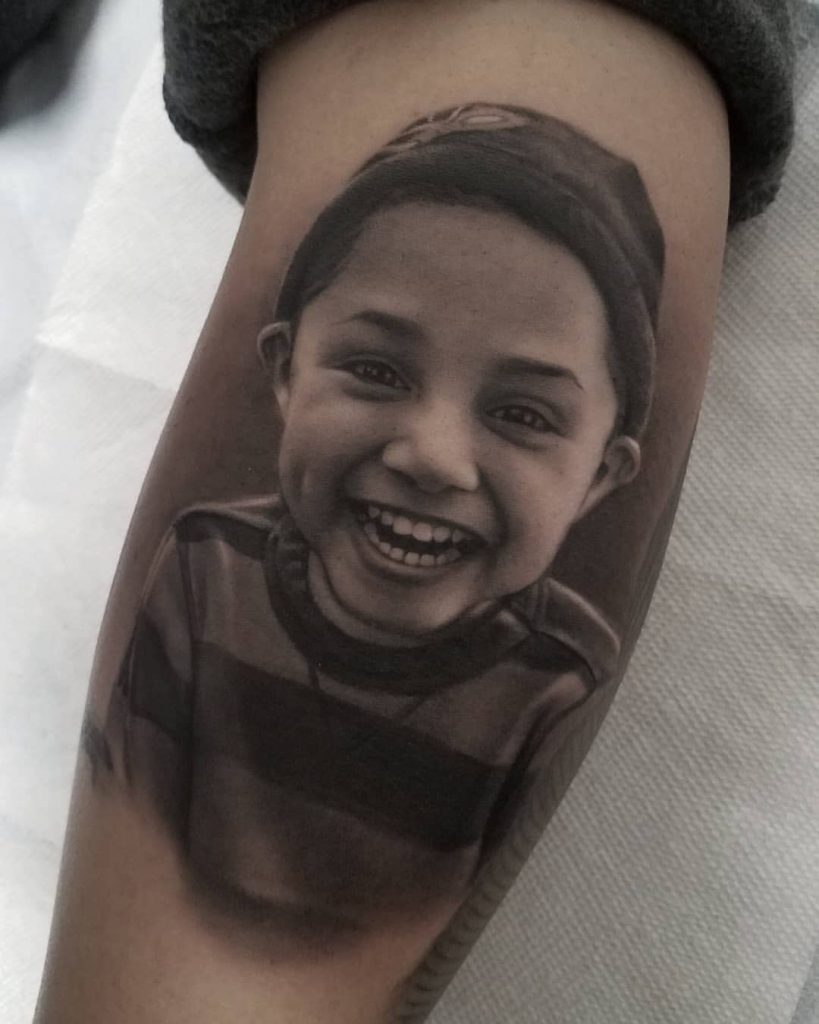 I saw you did an awesome collaboration with my friend Michael Perry at the NY Empire State Expo… can you describe the experience a bit and also name some other artists that first come to mind as far as other collaborations you hope to do soon?
Collaborating with Michael was awesome. I believe it's important to have a good relationship or at least understanding with the other artist. As far as the piece me and Michael did, everything went smooth, we have a good understanding of how we work. I'd love to collaborate with the few artists mostly with ones that have a different style than mine like Yogi Barret, Jeff Gogue, Mr. Cartoon. I love clashing styles.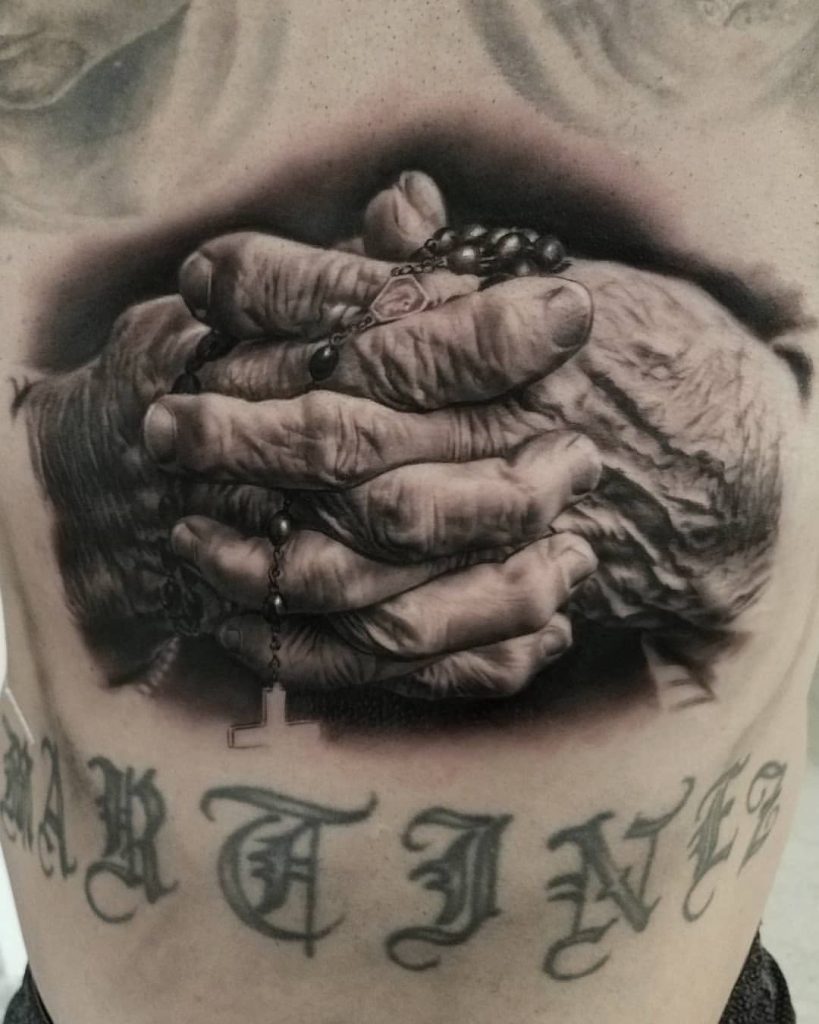 I also saw on Michael Perry's page that you took over his job while he went to the bathroom at Empire State and were tattooing his client… How did this happen haha? Of course if I was Michael's client that day or anyone else who knows who you are, it would be thrilling and an awesome little surprise but how did this come about haha? Super funny and dope to me I've never heard of that before.
Actually that was just by chance. I wasn't tattooing that day and Michael needed to go to the restroom, I joked about taking over, he agreed so I did for like 10 minutes. It's been a while since I've only tattooed for 10 minutes!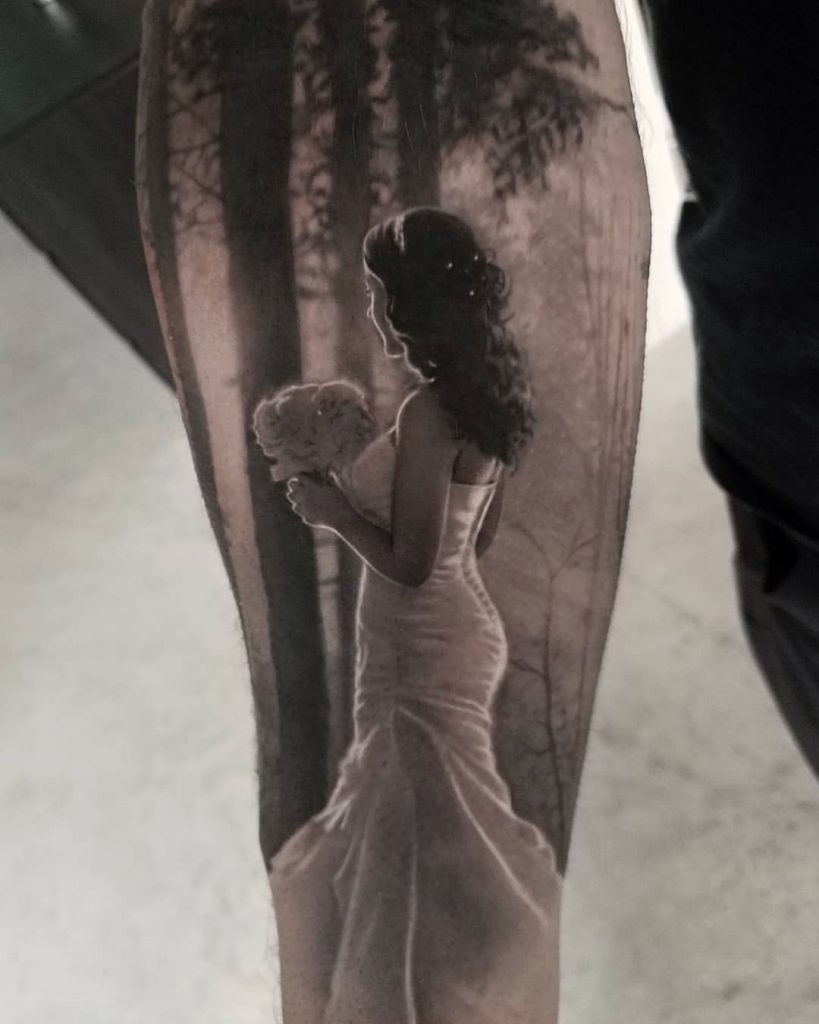 I was just stalking your instagram way back the other day back all the way to like 2014… It's absolutely insane how you went from where you were there to now being one of the very top artists in the realism genre. What would you say has been most beneficial as far as developing as a tattooer?
Patience is the one thing that can turn a mediocre artist into a really good one. Tattooing on a higher level takes extreme patience. Slow everything down and let everything flow naturally, don't force the process.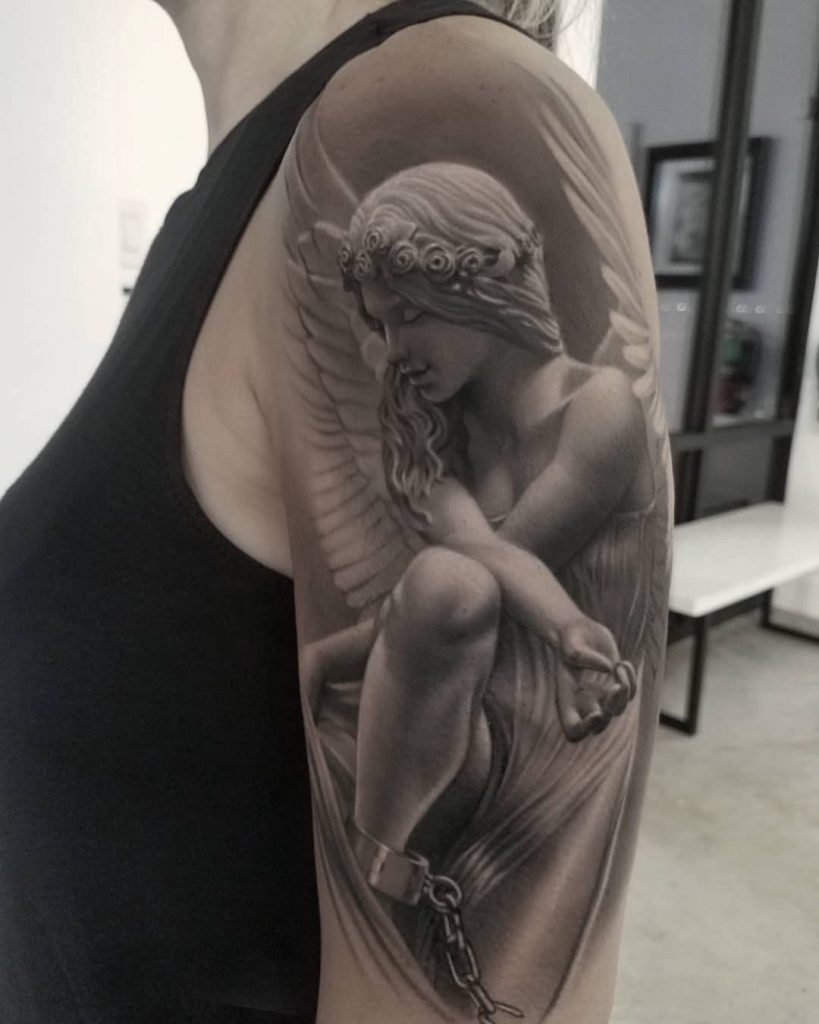 Do you have any work your proud of on your own body currently? Are there any specific artists you are hoping to collect from yourself?
The piece on my chest represents the mistakes I've made in my life and how I have grown and continued to learn from those mistakes. Too many artists to mention that I'd like to collect from but I love a piece from Jeff gogue.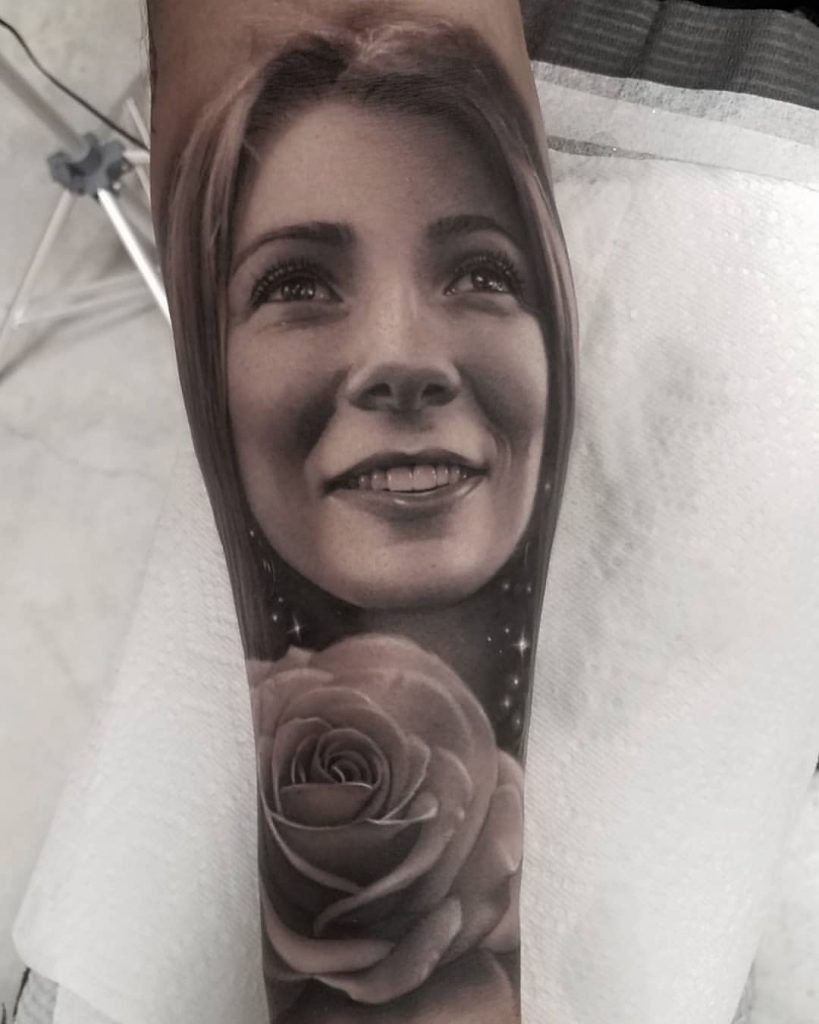 When did you very first enter the tattoo industry? What are a few of the biggest changes you've seen in it from then up until right now?
I first got into it about 12 years ago. The biggest changes I've seen have been artist pushing boundaries with realism and creativity to a whole new level. It's crazy how tattoos almost come to life now.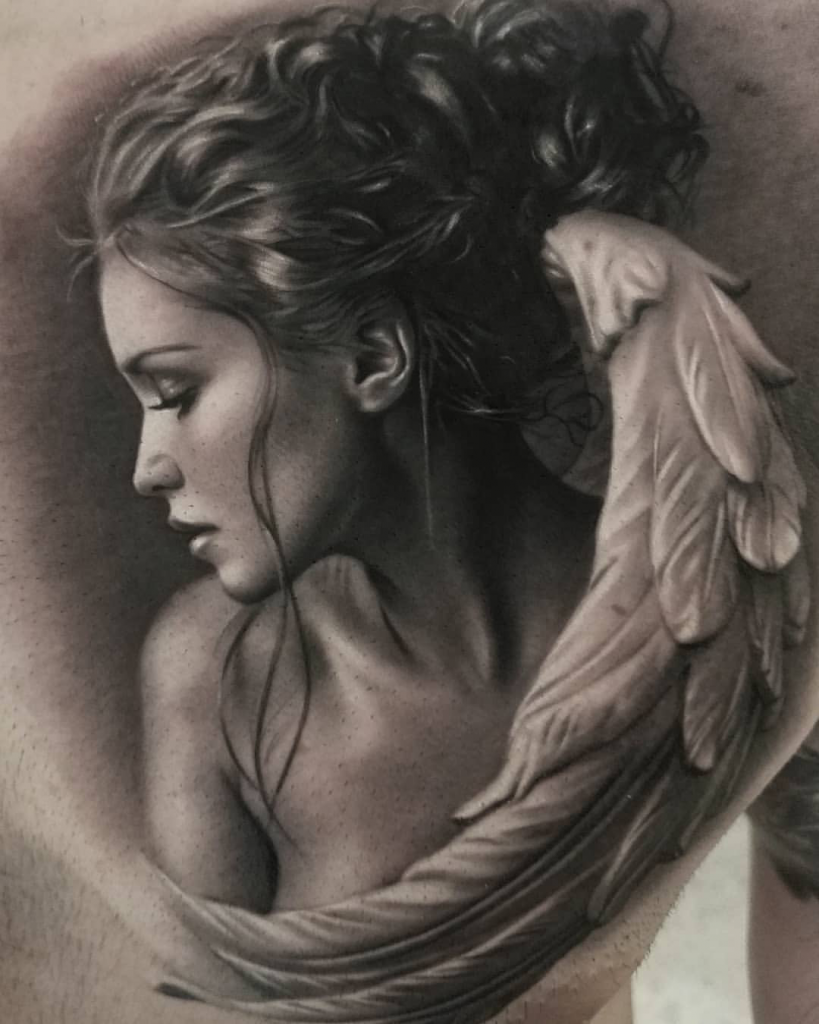 What do you think will shift most drastically over the next five to ten years in the industry?
I think we are reaching the pinnacle of realism, so I think we will see big push in creativity in the furure.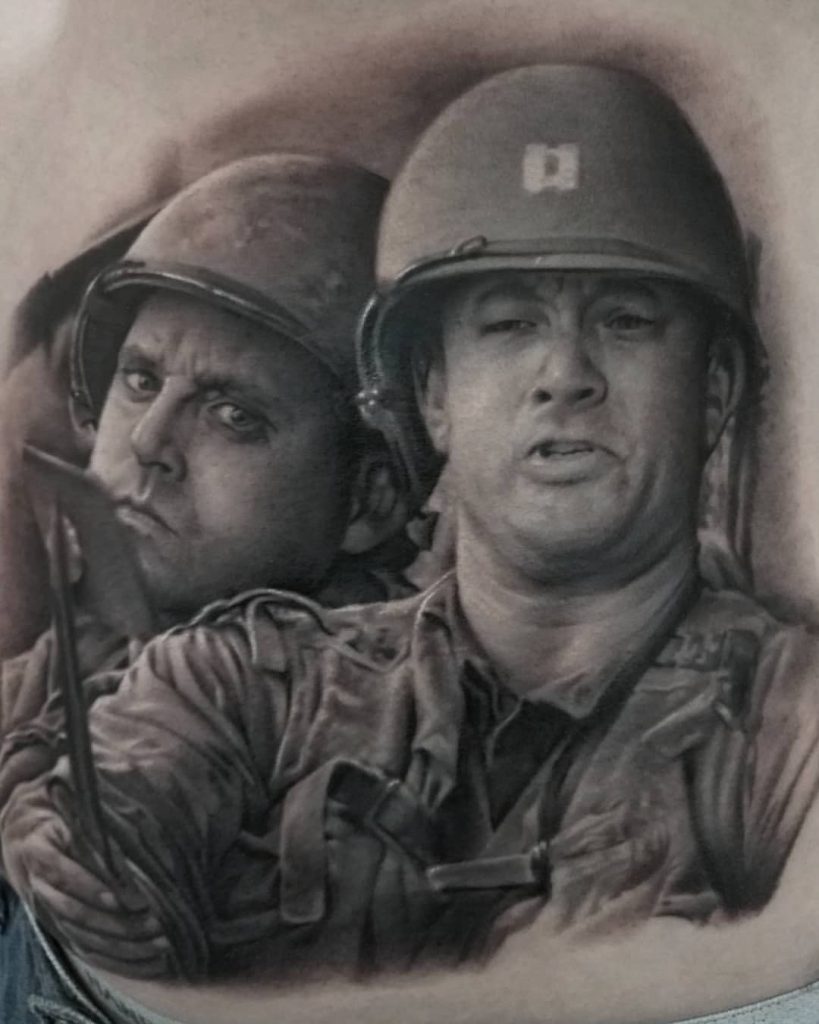 What are three things you wish every client understood without you having to communicate it to them?
1. How much sacrifice goes into each tattoo. The client will see a design/stencil, but what they don't see is how much time went into preparing each of them.
2. I'm only one person, and I have a life outside of tattooing.
3. Trying to control the process of the tattoo will not help at all! Guidance is welcome, but being over controlling will only lead to no tattoo.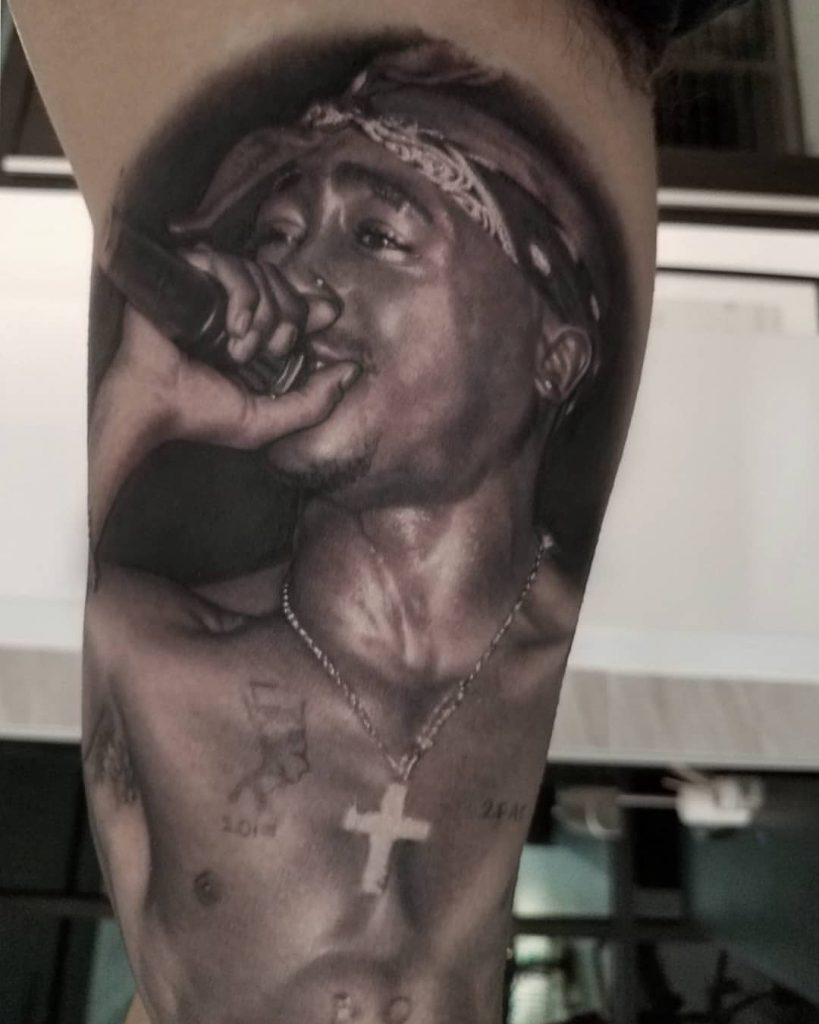 Favorite piece you've done so far? I know a lot of top notch artists are pretty tough on themselves, which shocks me when I hear them pick apart their own incredible work. Do you ever look at your recent work and after it's done think there's something you could have different with it or are you able to remain proud of each of your pieces long after they're completed nowadays?
My favorite has to be the Mike Tyson portrait. That was a bucket list tattoo from the beginning.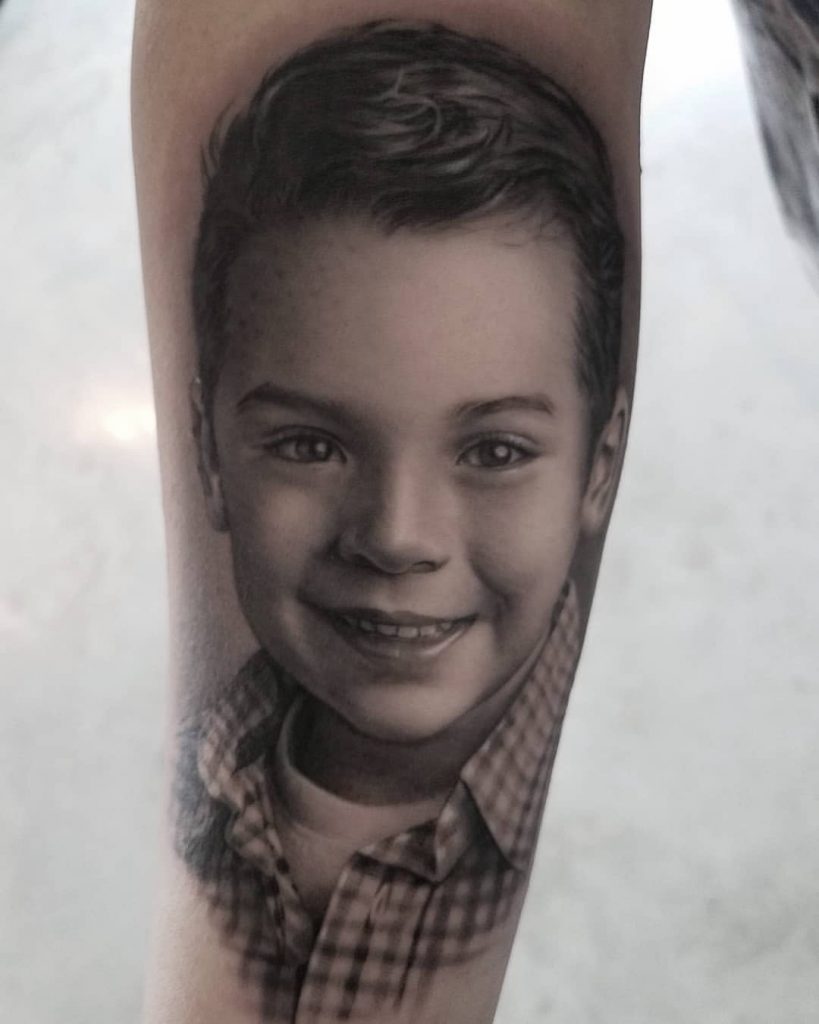 Toughest part of being a tattooist? Favorite part? Maybe a stupid question, and I hate to imagine a world without tattoos, but if somehow they didn't exist or got banned somehow (lol) do you have any idea what career you would have got into instead?
The toughest part is being a perfectionist. I try to make every tattoo better than the last and that can be extremely stressful sometimes. My favorite part is being able to travel and meet people all over the world. If tattooing did not exist I would probably do character designing for horror movies/games or I'd be a salesman for a mid-level paper company.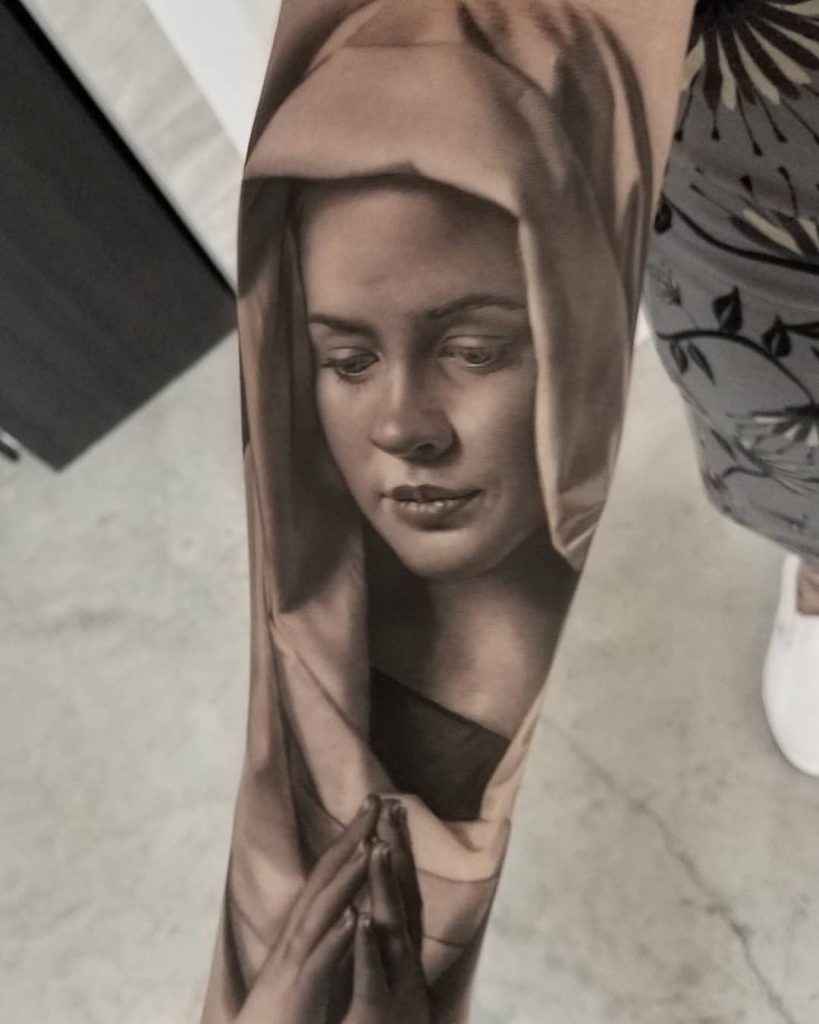 Thank you so much for your time! You are one of my favorites for sure! Give this insanely talented artist a follow @david_vega83