Five Cover Up Tattoos That Will Give You Hope
You may be down but you're never out!
Many people would agree that one of the most beautiful aspects of getting tattooed is the permanence. I would go out on a limb and say that just as many people would agree that the permanence is also the scariest factor of getting tattooed. Thankfully, for those of us like myself who have made critical errors along our tattoo collecting journey, we are never entirely out of hope. Laser removal is a great option, as long as you have the patience it requires and are willing to make a few sacrifices (namely time, money, and significant pain) for the sake of the process and end result.
It is possible to have a cover up done without laser removal done prior to the cover up. Some things that come into play when getting a cover up done without laser are the size of your original tattoo, the location, how dark the ink is, the design, and your desired outcome. There are some tattoos that will look great without having laser done first. You will want to consult with a trusted artist and get their opinion based on your desired outcome.
Laser removal will allow for much more flexibility. It definitely opens up a lot more options. Even lightening a tattoo rather than completely removing it will provide a cleaner canvas for your artist. Laser tattoo removal can be especially helpful when the desired outcome contains a lot of detail. Doing a cover up without prior laser removal puts limits on what you are able to achieve because it forces you to work with the existing tattoo. It doesn't mean that doing a cover up without any laser removal can't be done well. It just means that there are much more limitations.
Cover-ups, like any other tattoo, can be well-done or well… not so well done. I'm sure you've seen examples of both good and bad cover ups. It's imperative to select an artist that is very skilled at their craft, and has experience with cover ups. They require certain skills that normal tattooing doesn't necessarily demand. In my opinion, choosing the right artist is the most important decision you can make when it comes to getting a cover up tattoo. You will want to find someone that has experience with cover ups, someone that you trust, and that you have confidence in their ability. Be sure you take the time to find an artist that is a good fit for the style you prefer as well.
My own cover up was done on my arm. (see the photos below) When I was new to the tattoo game, I didn't have an overall plan of what I wanted on my arm. I didn't plan my tattoos with the overall vision of a sleeve that fit together cohesively. In my case, it wasn't that the quality of the work on my arm was bad, it was that it didn't match my vision for an overall cohesive sleeve. I was fortunate enough to have my cover up done by the master Niko Hurtado. Needless to say, I am thrilled with the end result.
Take a look at five of my all-time favorite cover up tattoo projects. I hope this opens some people eyes to what's possible.
1. Artist: Carlos Torres @carlostorresart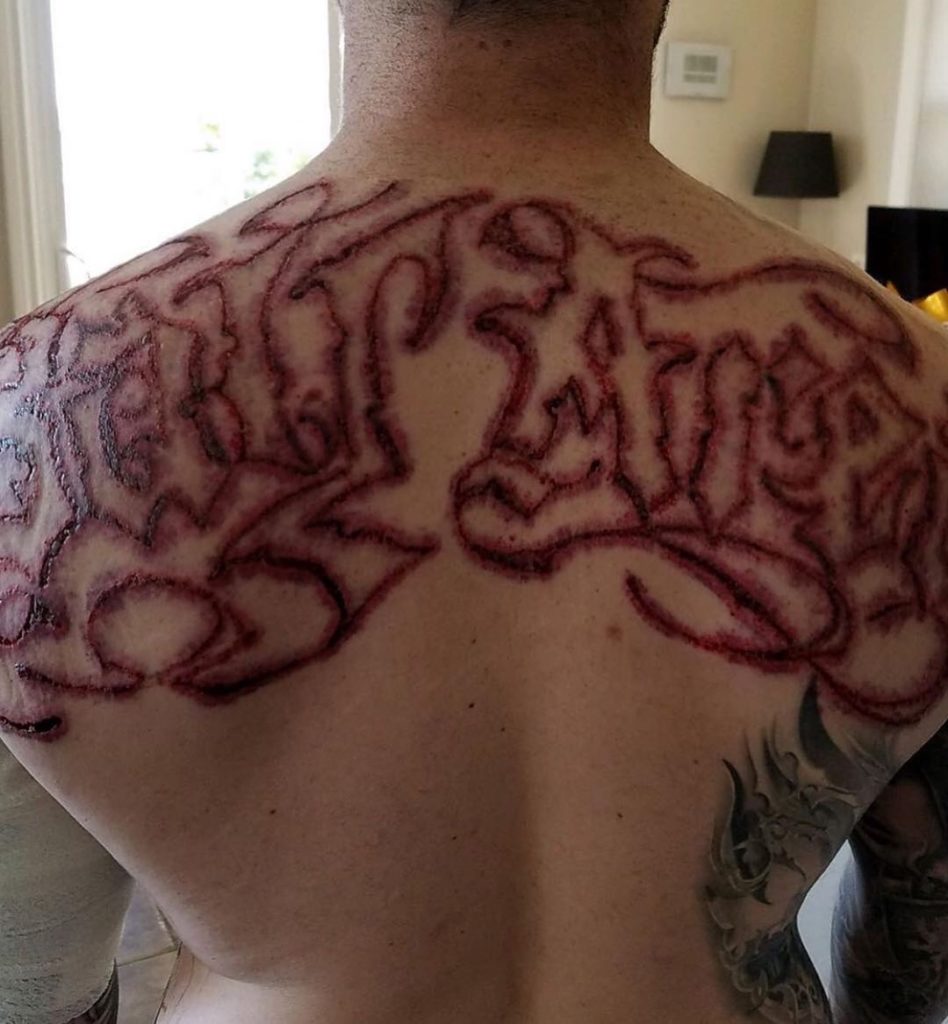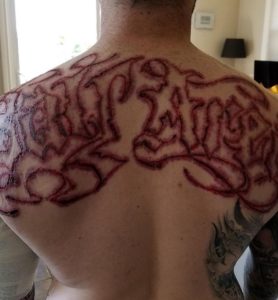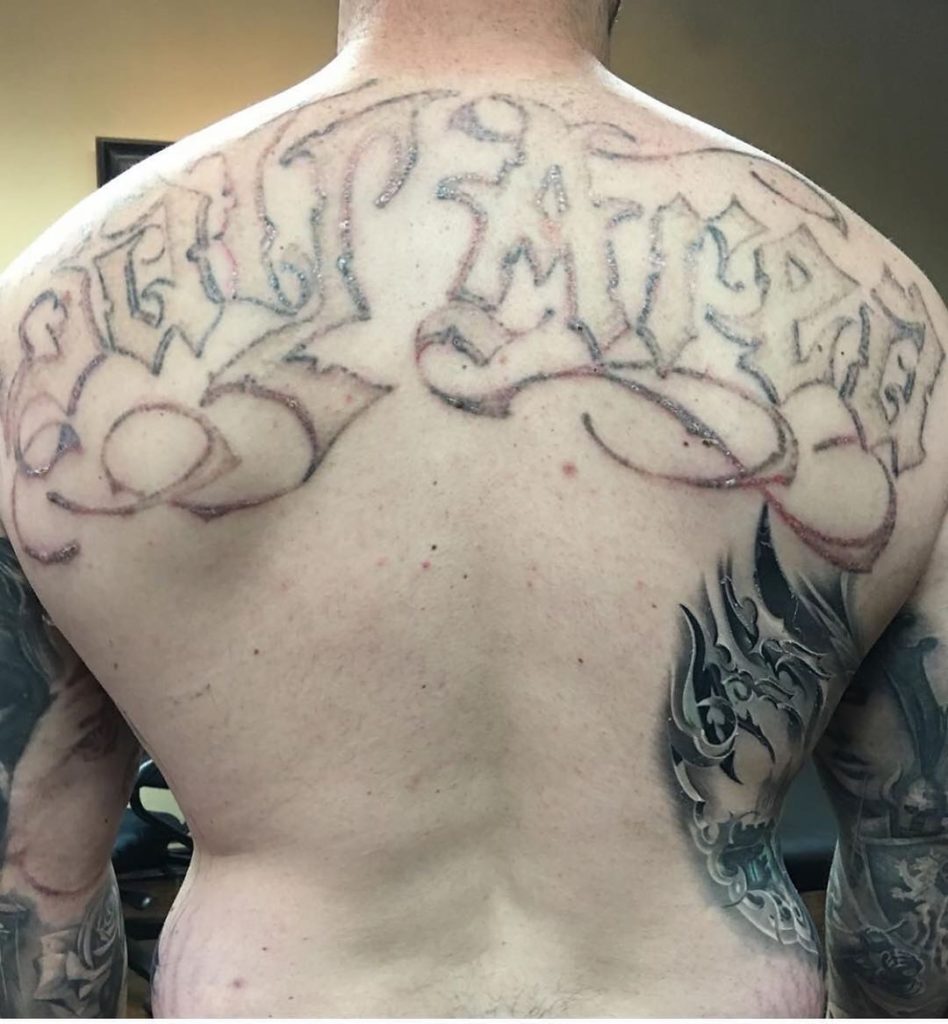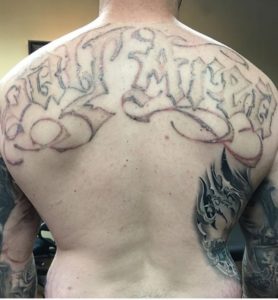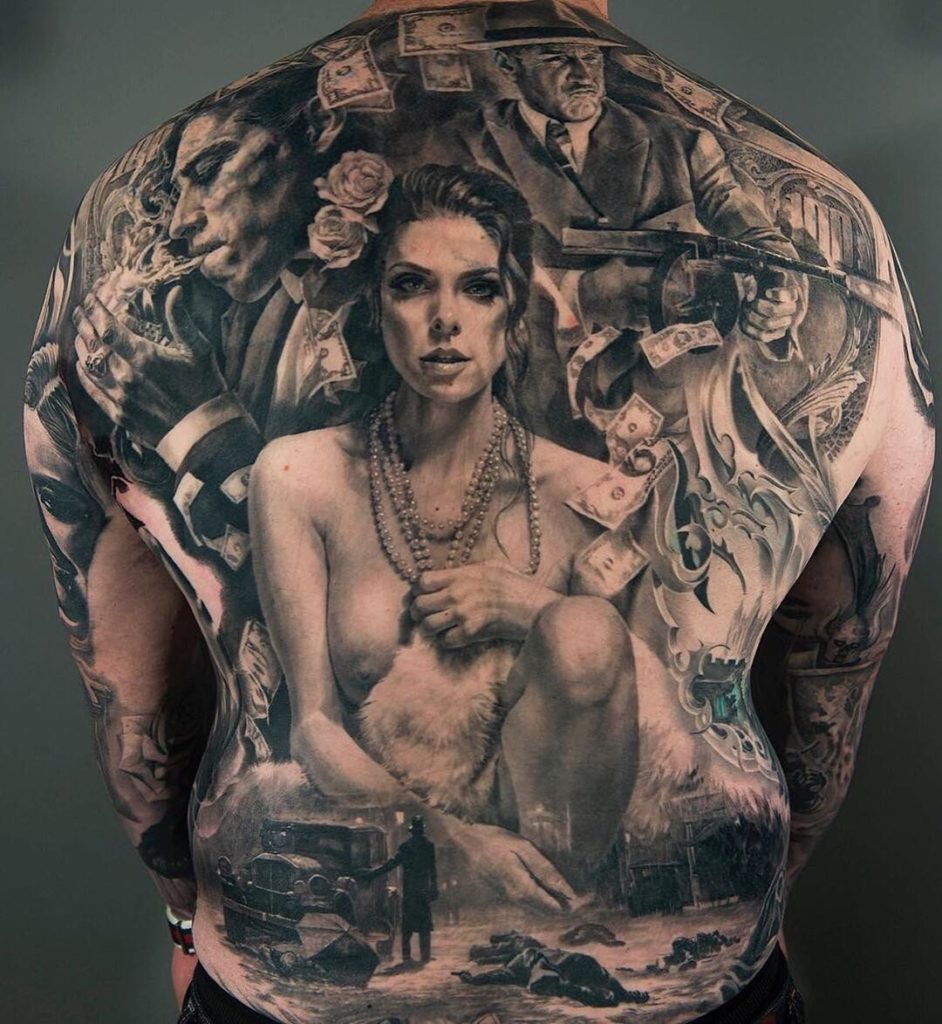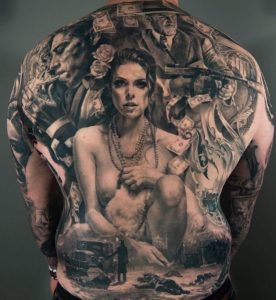 2. Artist: Mister Cartoon (@misterctoons)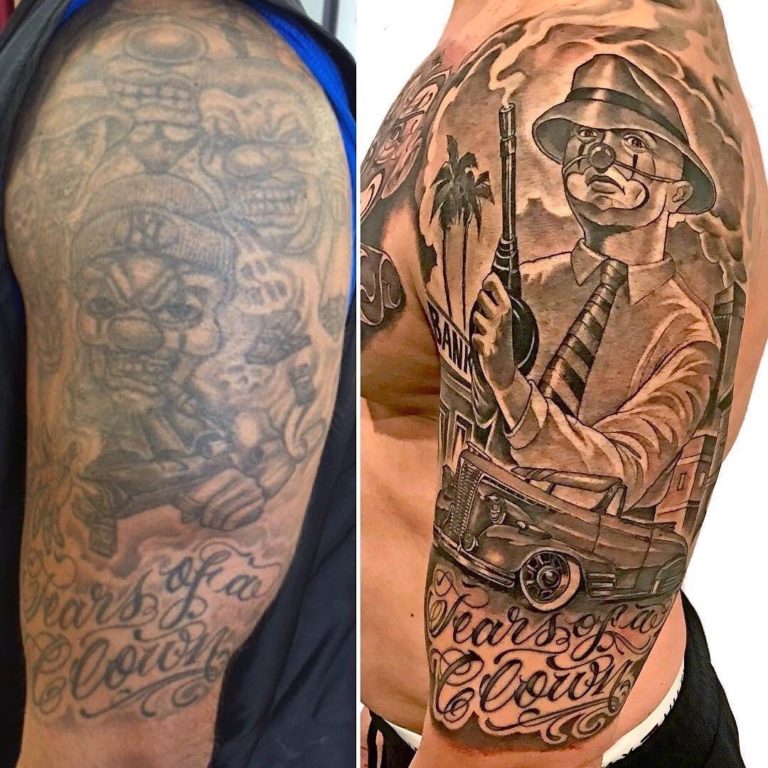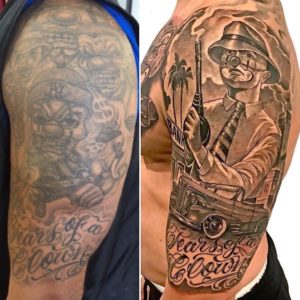 3. Artist: Nikko Hurtado (@nikkohurtado , tattooed on myself @jordanfeno)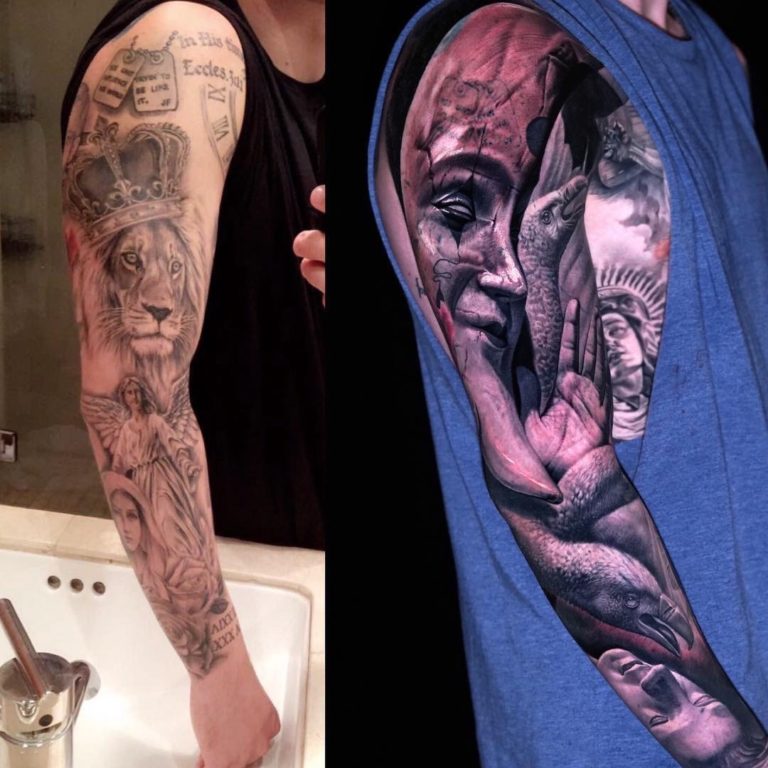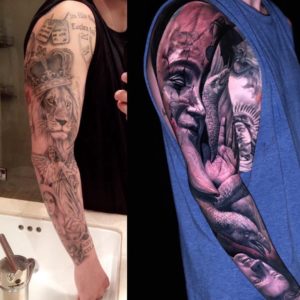 4. Artist: Robert Pho (@robert_pho)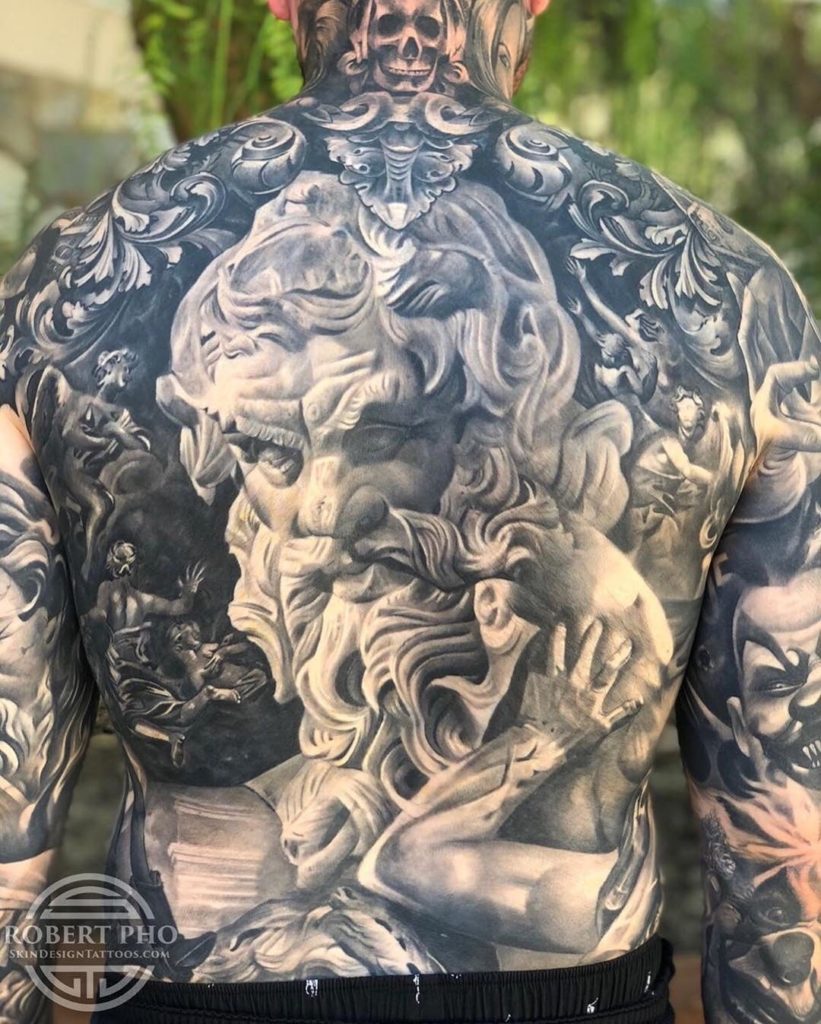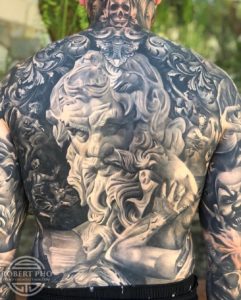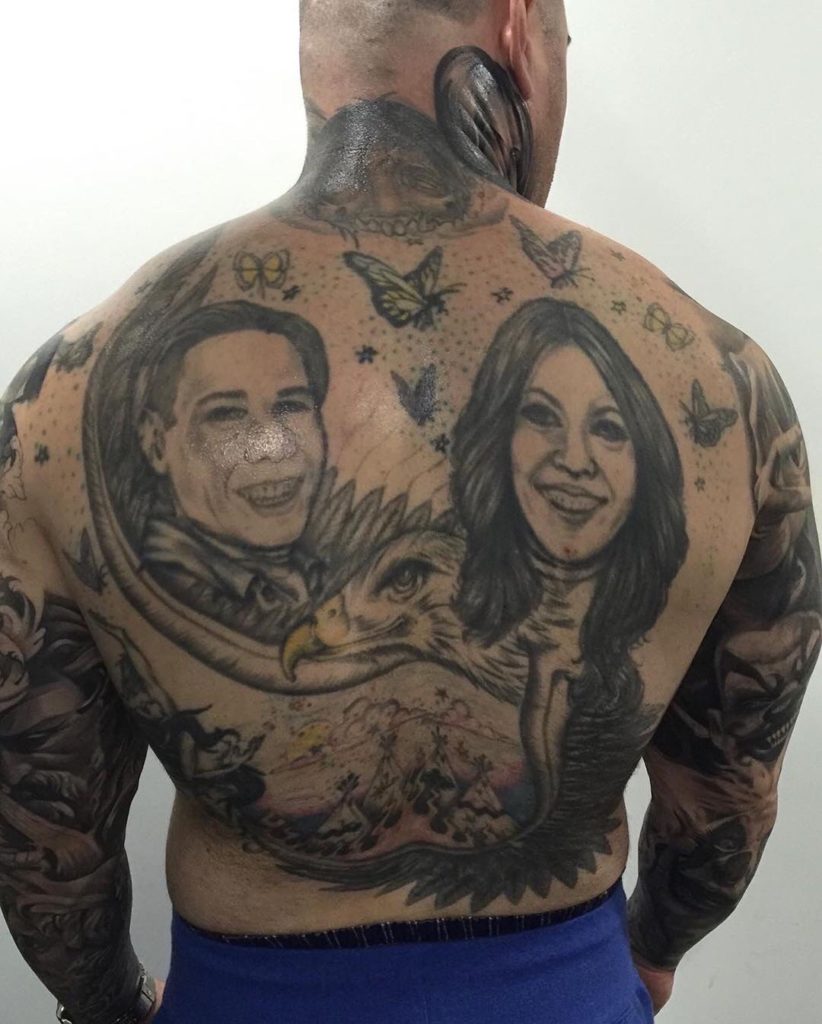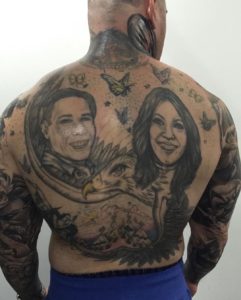 5. Artist: Tye Harris (@tyeharris)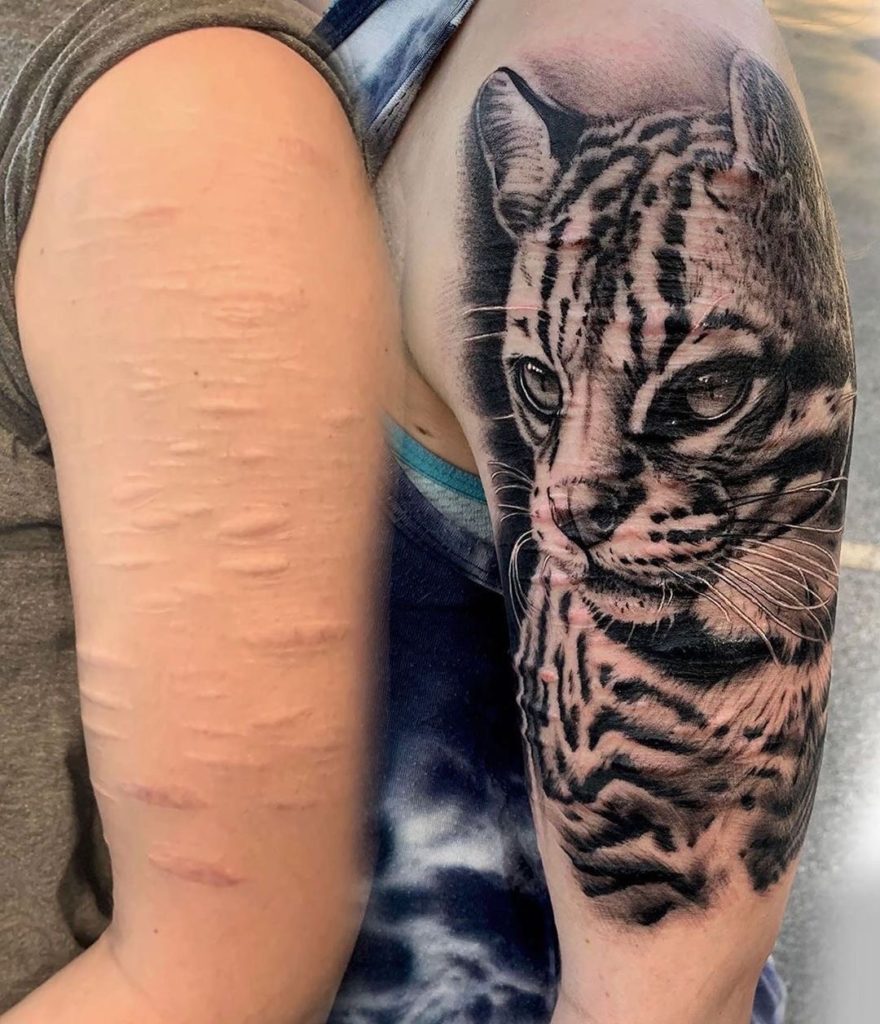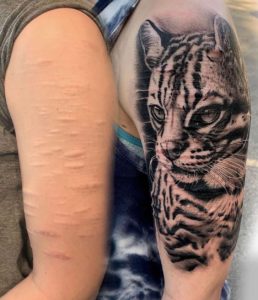 (This cover up done by Tye Harris is a special one. Tye explained the significance of it on his IG account. "This girl made some mistakes as a kid and felt very insecure about the cut scars on her arm. I wanted to give her confidence again so when she's out in this Texas heat she can feel a little more comfortable in her skin." )
Thank you for tuning in – I'd love to see some of your favorite cover ups. Tag us and be sure to follow my pages on Instagram: @leadthefollowers, @jordanfeno, @designerskinmovie.