The back is one of the biggest pieces of "real estate" on a person's body when it comes to body art. Back tattoos, or "back pieces" as tattoo enthusiasts call them, are where some of the most incredible and impressive tattoos exist. The back provides a huge canvas for either one big cohesive tattoo done by the same artist, or a collection of smaller tattoos collected over a longer period of time.
The back is so large that it is well-suited for detailed, complex, large compositions that sometimes even include the buttocks and legs and arms. I guess you could look at it like this- the back is the closest thing to an actual canvas since it gives the artist the largest space to create a masterpiece.
One of the best things about back tattoos is that you have so many options when it comes to designs. Because the back is the largest and most flat area of the back it makes the perfect canvas. The artist doesnt have to worry as much about curves, or distorting the design which is a common issue with tattoos on the biceps and legs.
There are many ways to approach a full back piece. You can go for a large scale tattoo that covers the whole back, (my personal favorite) or if you prefer smaller tattoos, the back can easily hold many tattoos. You can connect each individual tattoo together or fill in the gaps with smaller designs. To get the best result, it's best to plan out the project in advance so it is cohesive- even if you are doing your back in stages. I learned that the hard way, and have been going through painful laser removal because of it.
Another approach is to break the back up into quadrants, where each quadrant contains a different theme. It would be broken up into four sections- upper left, upper right, lower left, and lower right. Again, this can look great if it is planned and done well.
Back tattoos aren't for everyone and that they aren't only time consuming, they are also expensive and require a great deal of dedication by both the artist and the client. Would you consider a back piece? Do you already have one? We'd love to hear your thoughts on them. Whether you're someone that has your own back piece, dream of one, or just admire them… enjoy scrolling through some badass back tattoos.
Check out some more badass tattoos here- 25 Tattoo Artists Whose Work You Can Recognize Without Their Name Attached
1. By Matt Jordan (@mattjordantattoo) of Auckland, New Zealand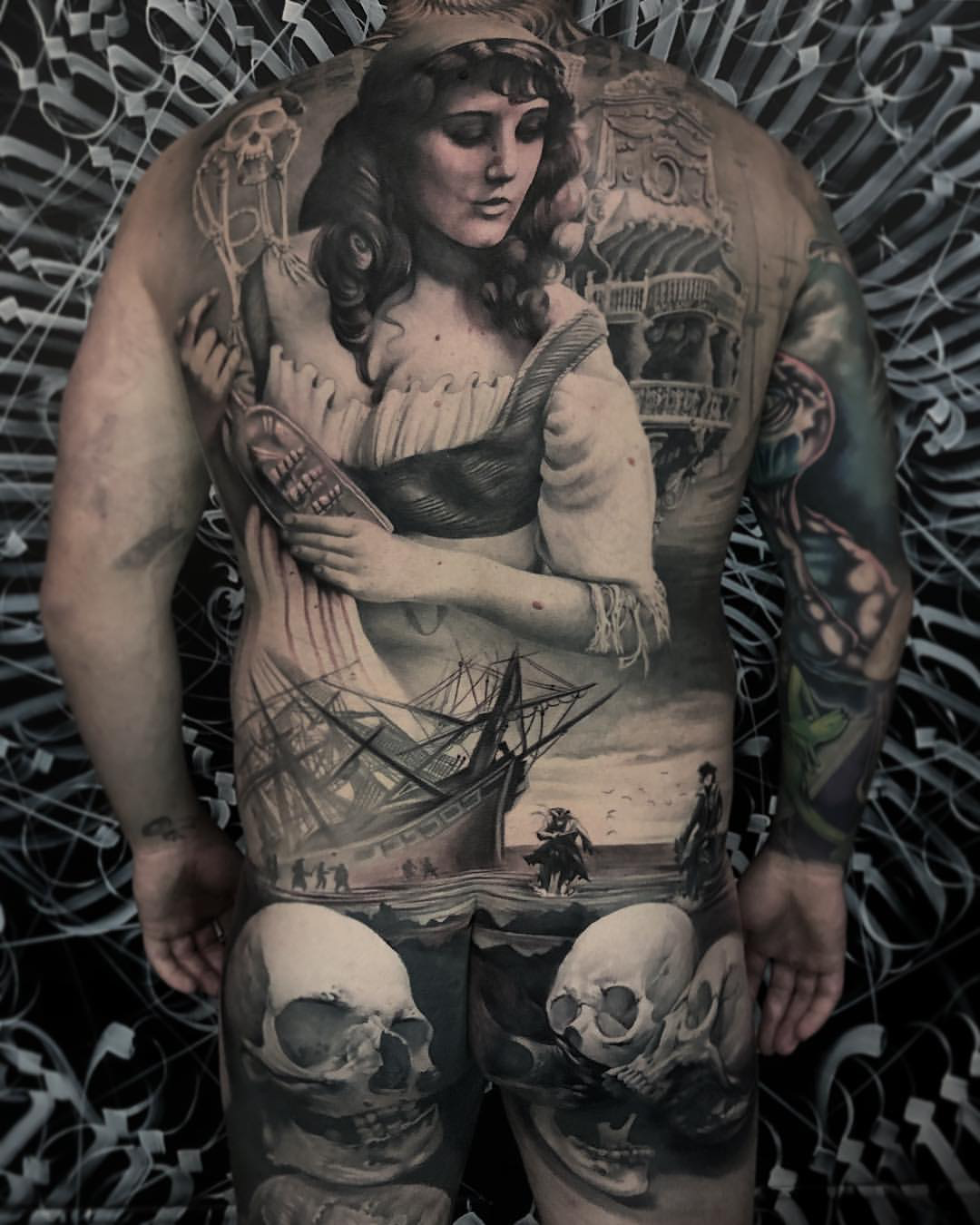 2. By Dmitriy Samohin (@dmitriysamohin) of Odessa, Ukraine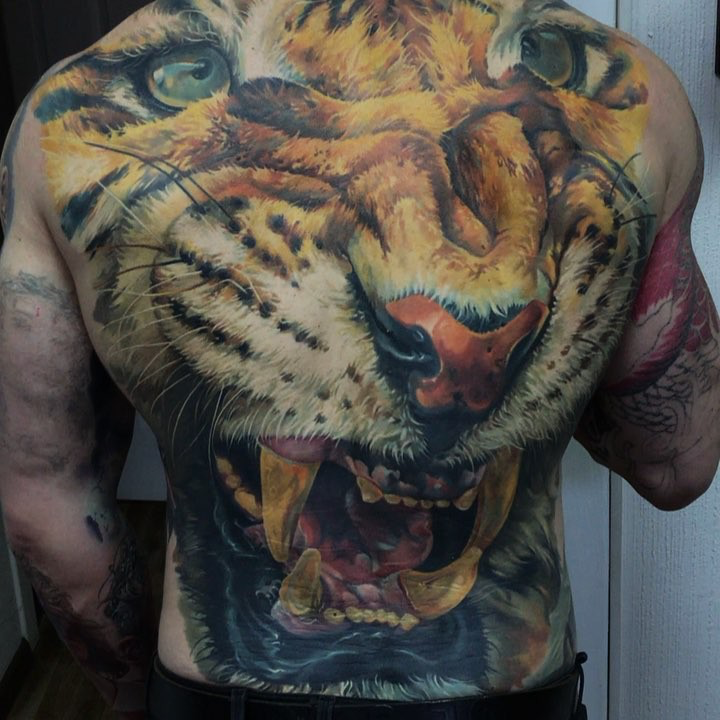 3. By Ben Kaye (@dbkaye) of Auckland, New Zealand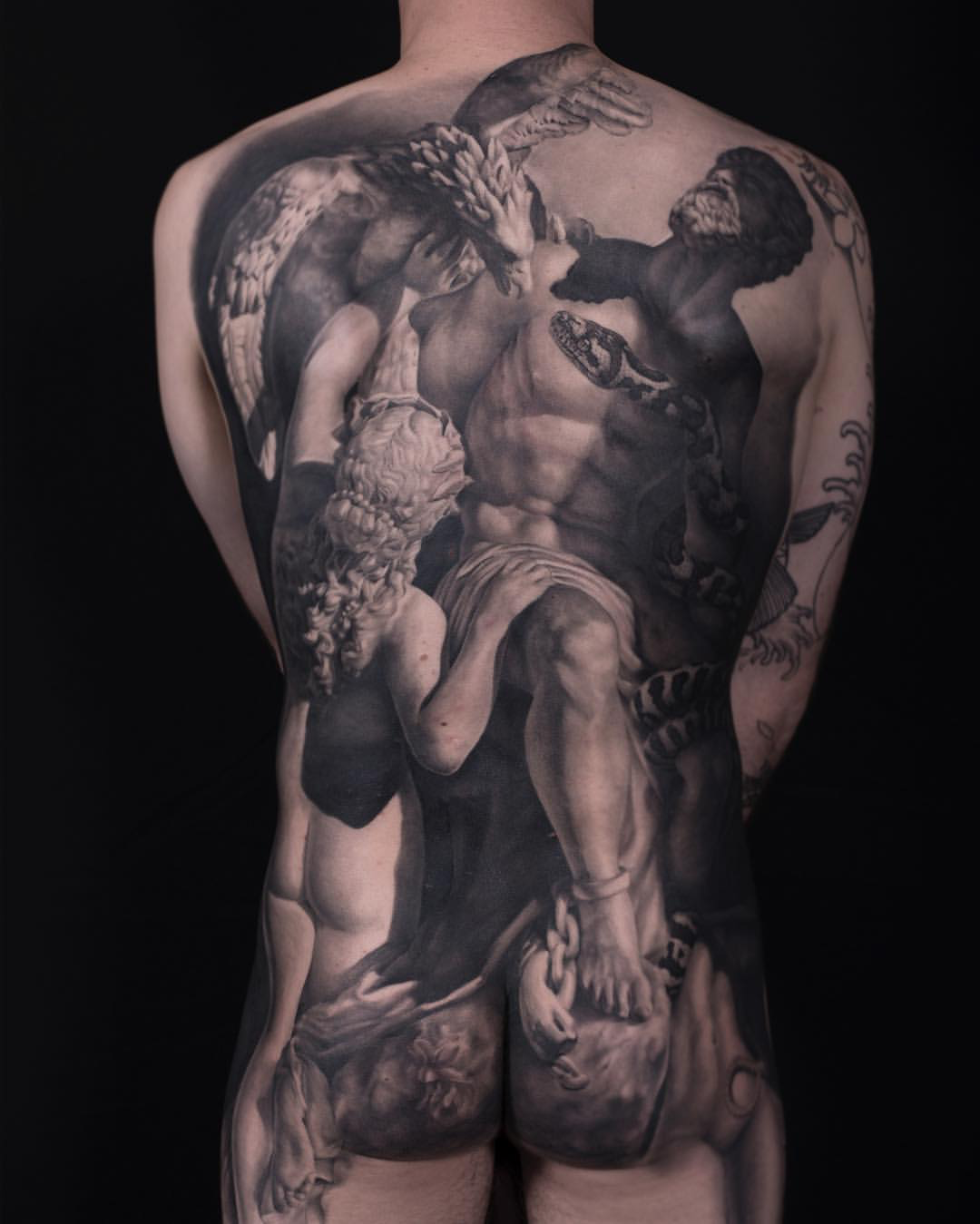 4. By Nikko Hurtado (@nikkohurtado) of Los Angeles, California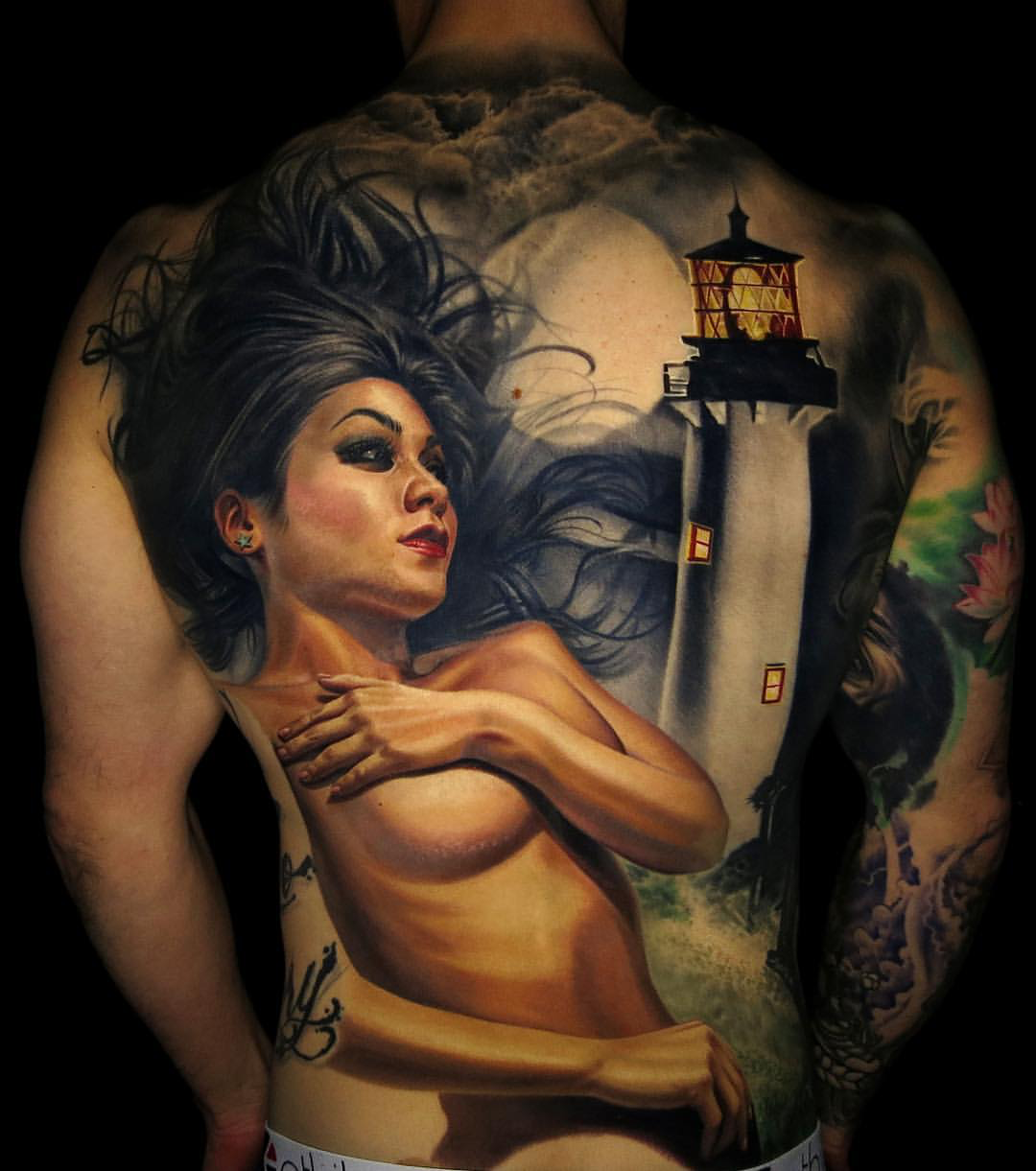 5. By Luke Palan (@lukepalantattoo) of Las Vegas, Nevada and JP Alfonso (@jp_alfonso) of Atlanta, GA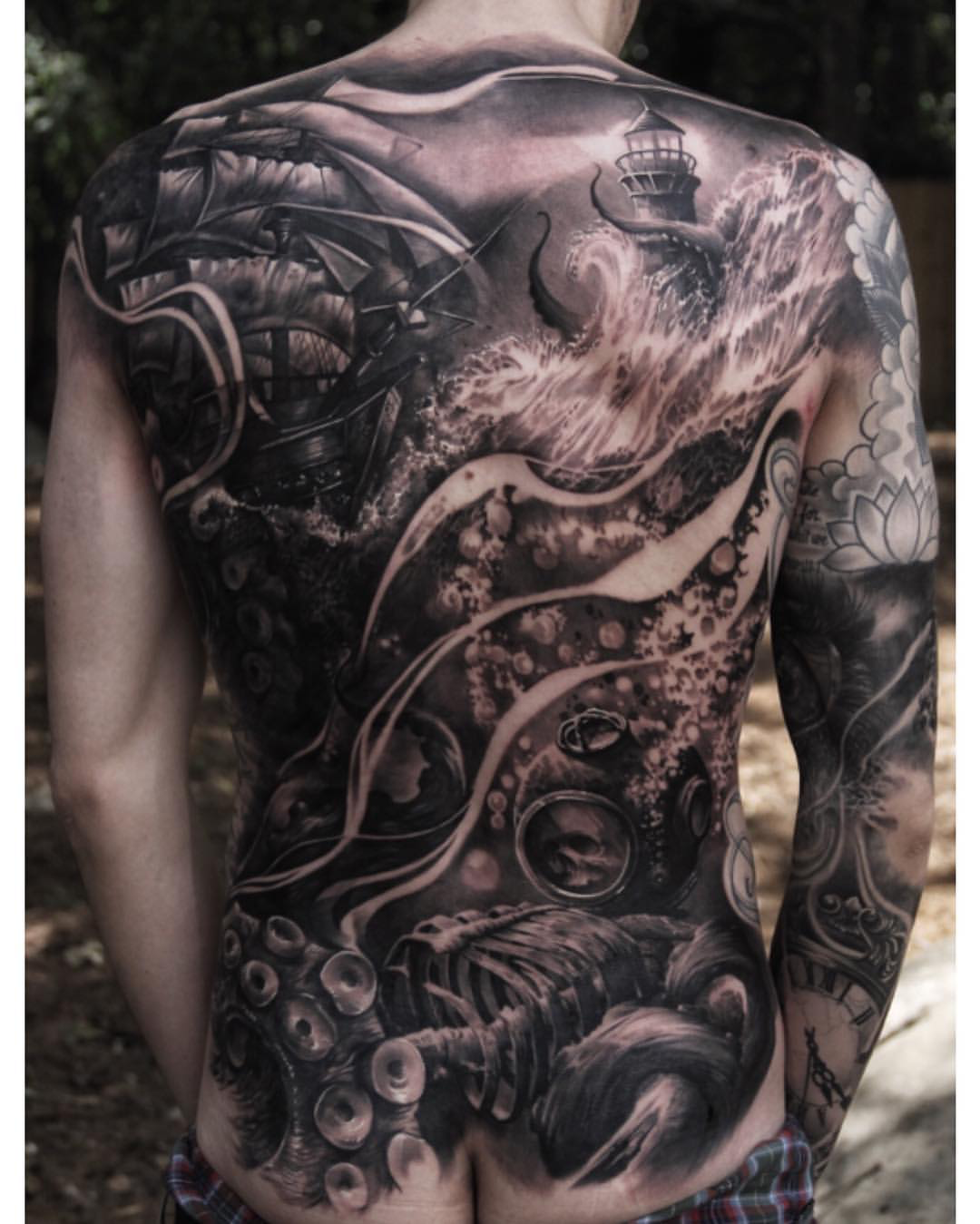 6. By Gabriel Gonzalez (@gabrielink_art) of Hollywood, FL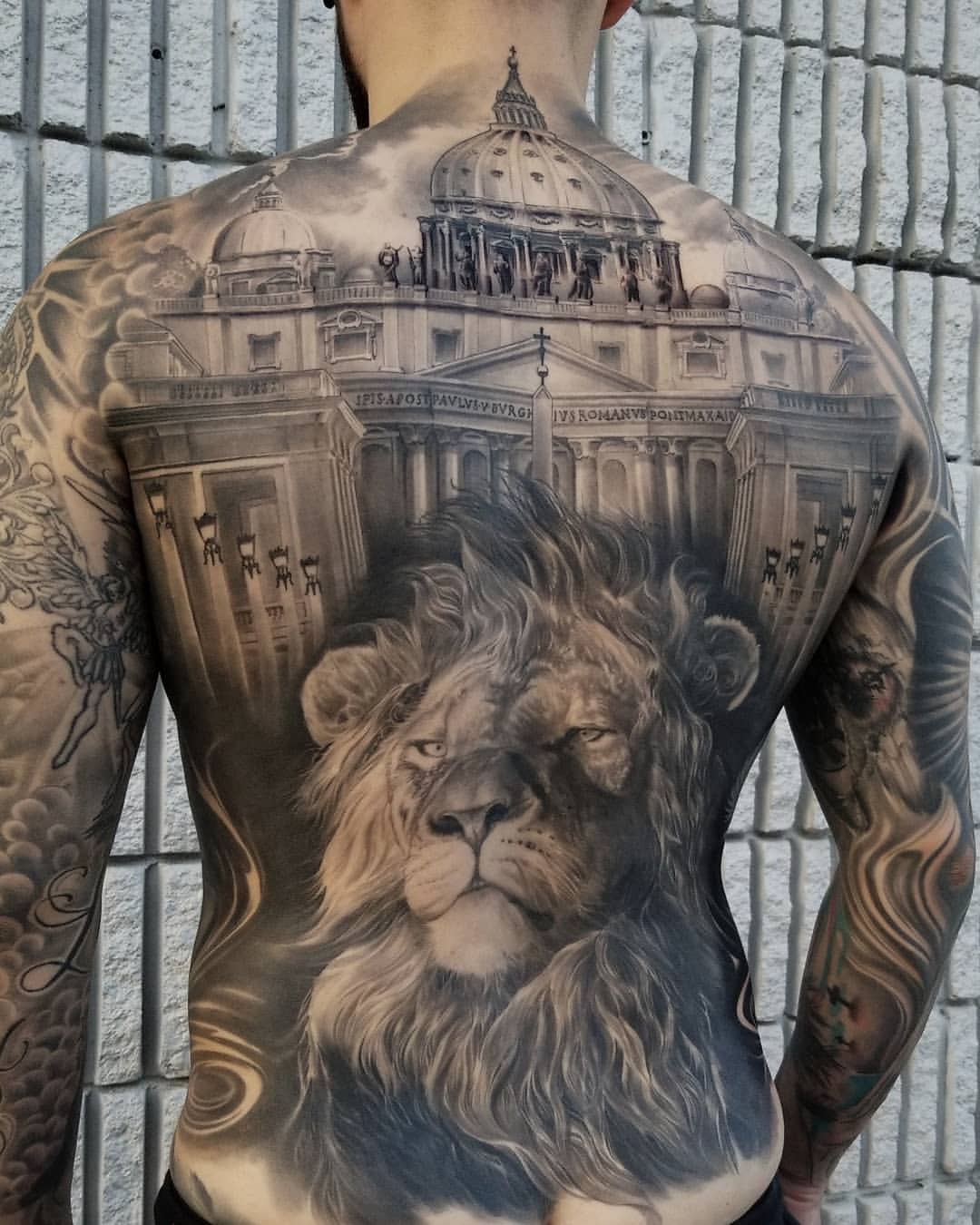 7. By Deran Hall (@deranhall) of Long Beach, California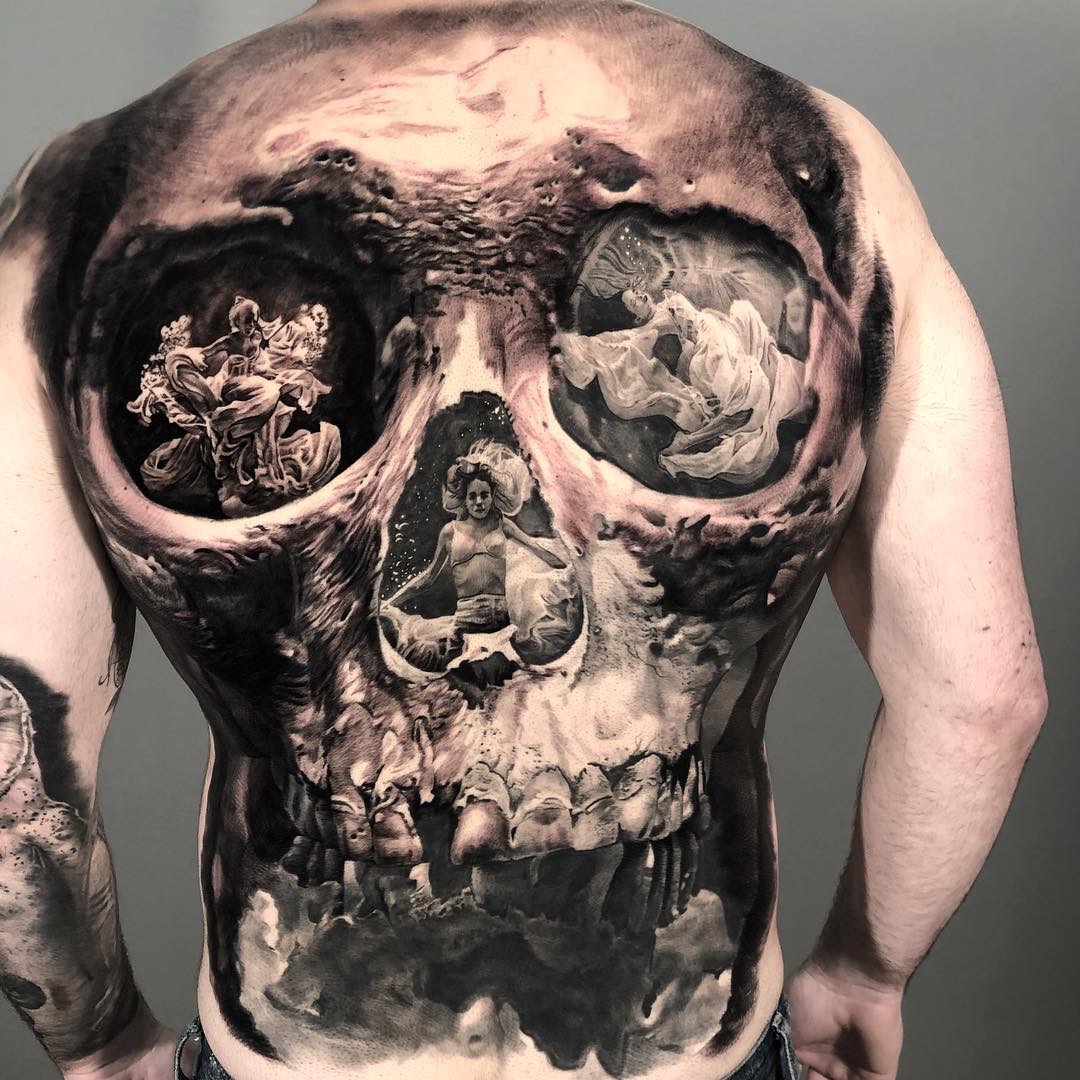 8. By Mr. T Stucklife of Stockholm, Sweden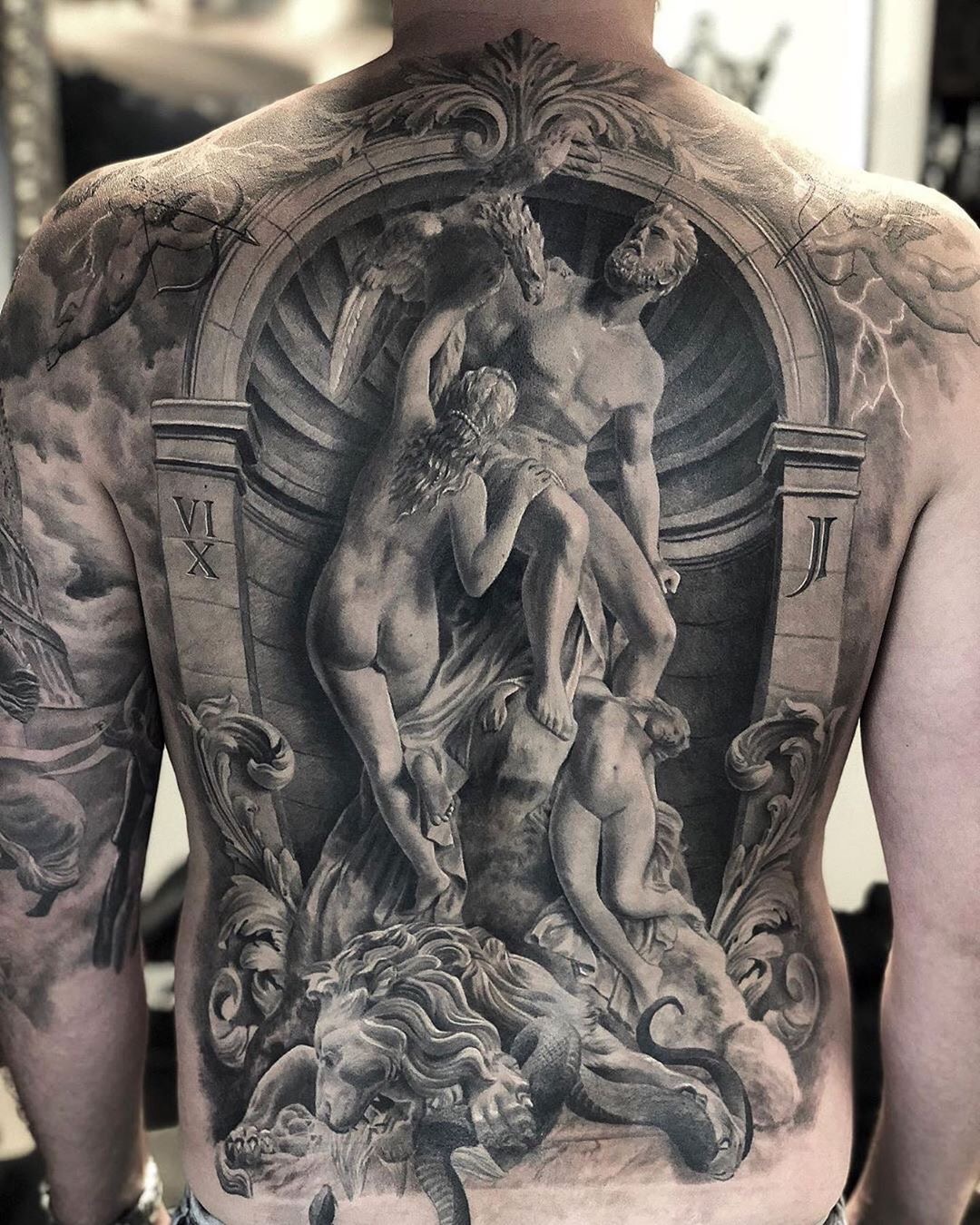 9. By Carlos Torres (@carlostorresart) of Long Beach, CA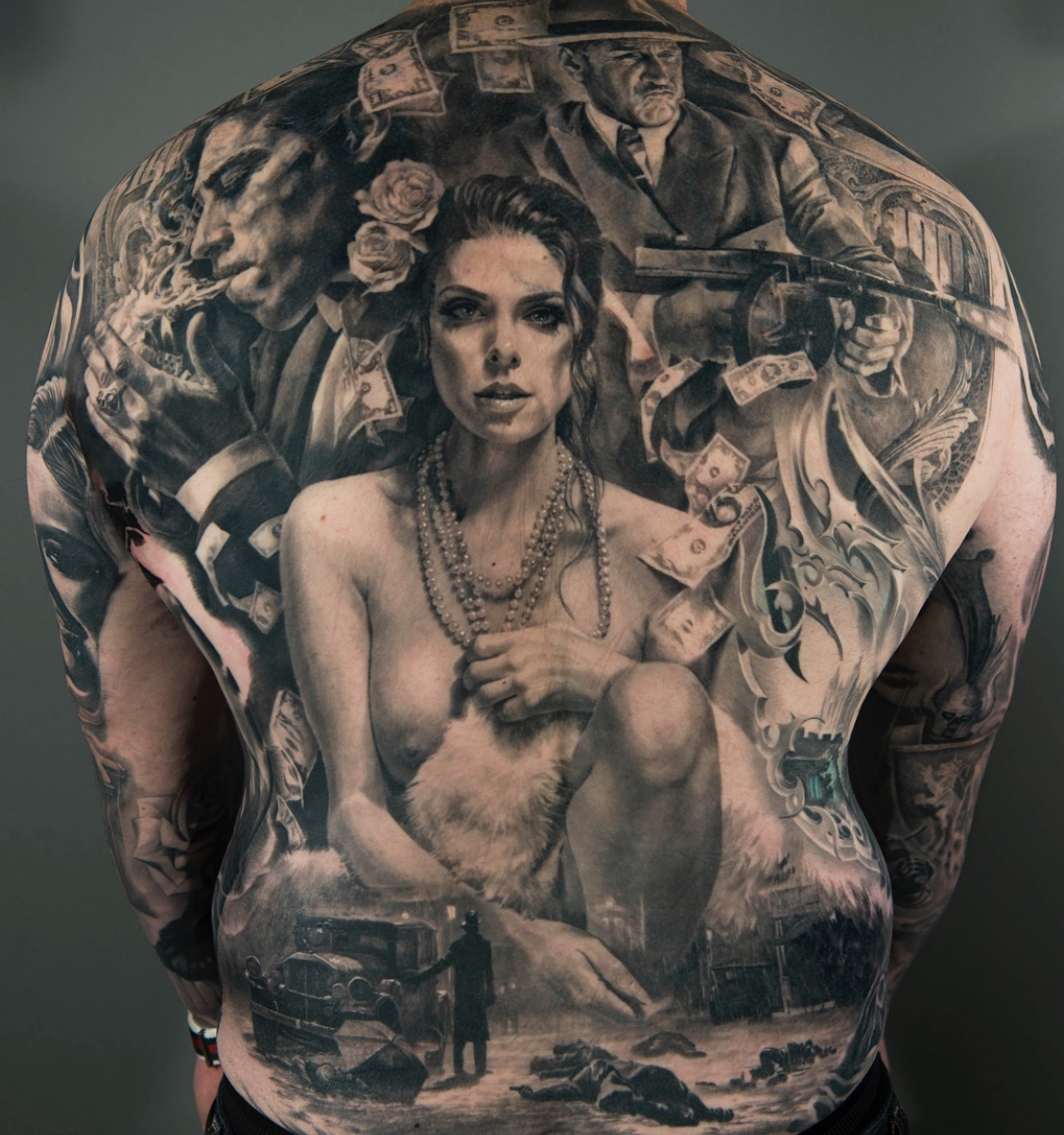 10. By "The Rat Pack" including Benjamin Laukis @benjaminlaukis, Sam Barber @sambarbertattoo, Jak Connolly @jakconnollyart, Yomico Moreno @yomicoart, Steve Butcher @stevebutchertattoos, and Matt Jordan @mattjordantattoos on client Cornelius Hermansen @newcarcaviar